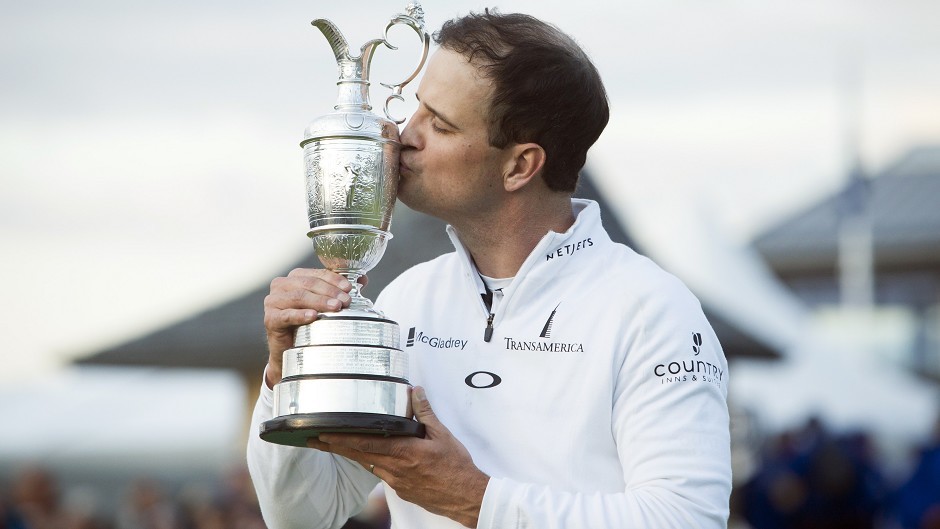 It was the Open championship that did not want to end – and, for a while, it looked like it never would.
Torrential rain on Friday and gale-force winds on Saturday meant the 144th Open spilled over into Monday for only the second time in its history.
But after 72 holes, Zach Johnson, Louis Oosthuizen and Marc Leishman could not be separated, with all three locked on 15-under-par 273.
A four-hole play-off ensued to ensure the 35,370 who had taken advantage of the £10 tickets on offer on what was dubbed 'People's Monday' got even better value for money.
Johnson, the 2007 US Masters champion, seized the initiative in the play-off by birdieing the opening two holes, one stroke better than Oosthuizen, who birdied the first, and two ahead of Aussie Leishman, who bogeyed the opening hole.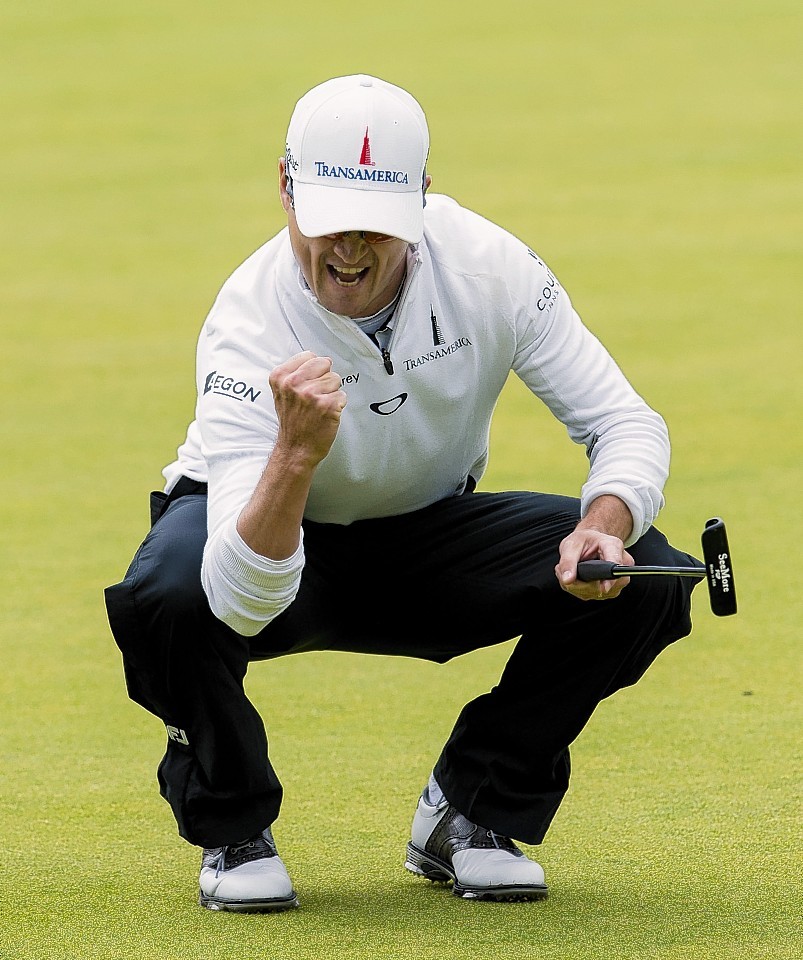 After all three bogeyed the 17th Road Hole, Johnson and Leishman both made par at the 18th, leaving Oosthuizen, the winner of the Claret Jug when it was last held at St Andrews five years ago, with a 6ft birdie putt to force sudden-death.
But the South African's putt failed to drop, instead trickling tantalisingly past the left edge to give Johnson his second major.
Oosthuizen, who also finished runner-up at last month's US Open, said: "It's never nice to lose a play-off. I've had the experience in 2012 at Augusta. But I will take a lot out of this week. I was really motivated to win this championship this week.
"I love this place and I can't wait for it to come back here again."
Australian Marc Leishman, who contemplated giving up golf three months ago when his wife Audrey almost died from toxic shock syndrome, refused to be downbeat after his play-off loss.
He said: "I'm happy – don't worry about that. I've just finished second in the Open."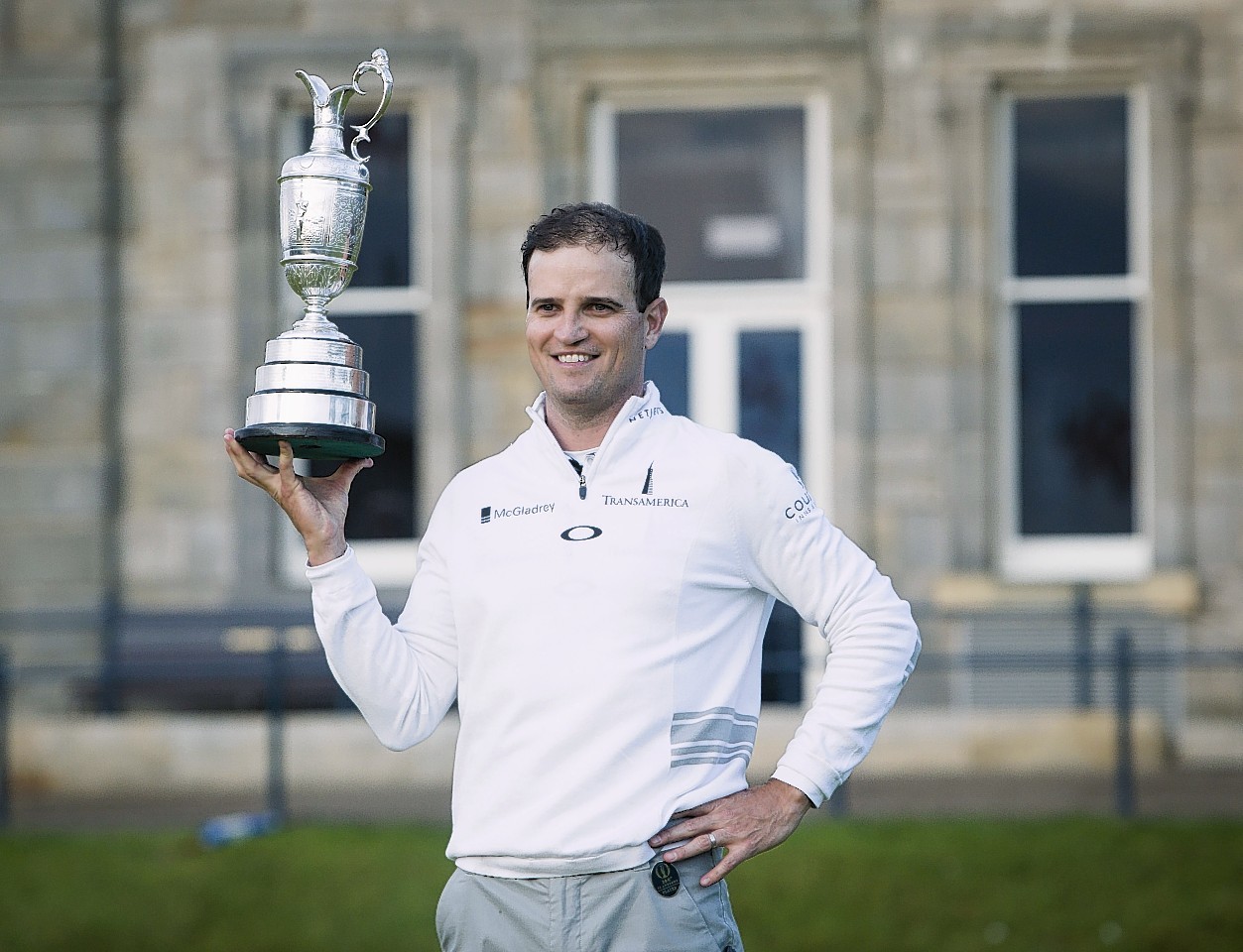 Grand slam-chasing Jordan Spieth and Australian Jason Day both required a birdie at the last to join the four-hole play-off but neither managed to conjure up that final piece of magic that the galleries craved.
For Spieth, it meant missing out on a chance to equal Ben Hogan's 1953 achievement of claiming the first three majors of the year but the 21-year-old has already turned his attention to next month's US PGA championship at Whistling Straits.
He said: "I'm going to go home and reflect on this but it won't hurt too badly. My sights are now set on the PGA championship. I don't know how many guys have won three majors in a year but I'm sure there's only been a few.
"I know Tiger Woods has done it and I'm sure Jack Nicklaus has, so that would be the next goal as far as history goes."
Ireland's Paul Dunne was tied for the lead going into yesterday's final round but the 22-year-old finished tied 30th and fourth of the five amateurs who survived the cut after a disappointing final round of 78.