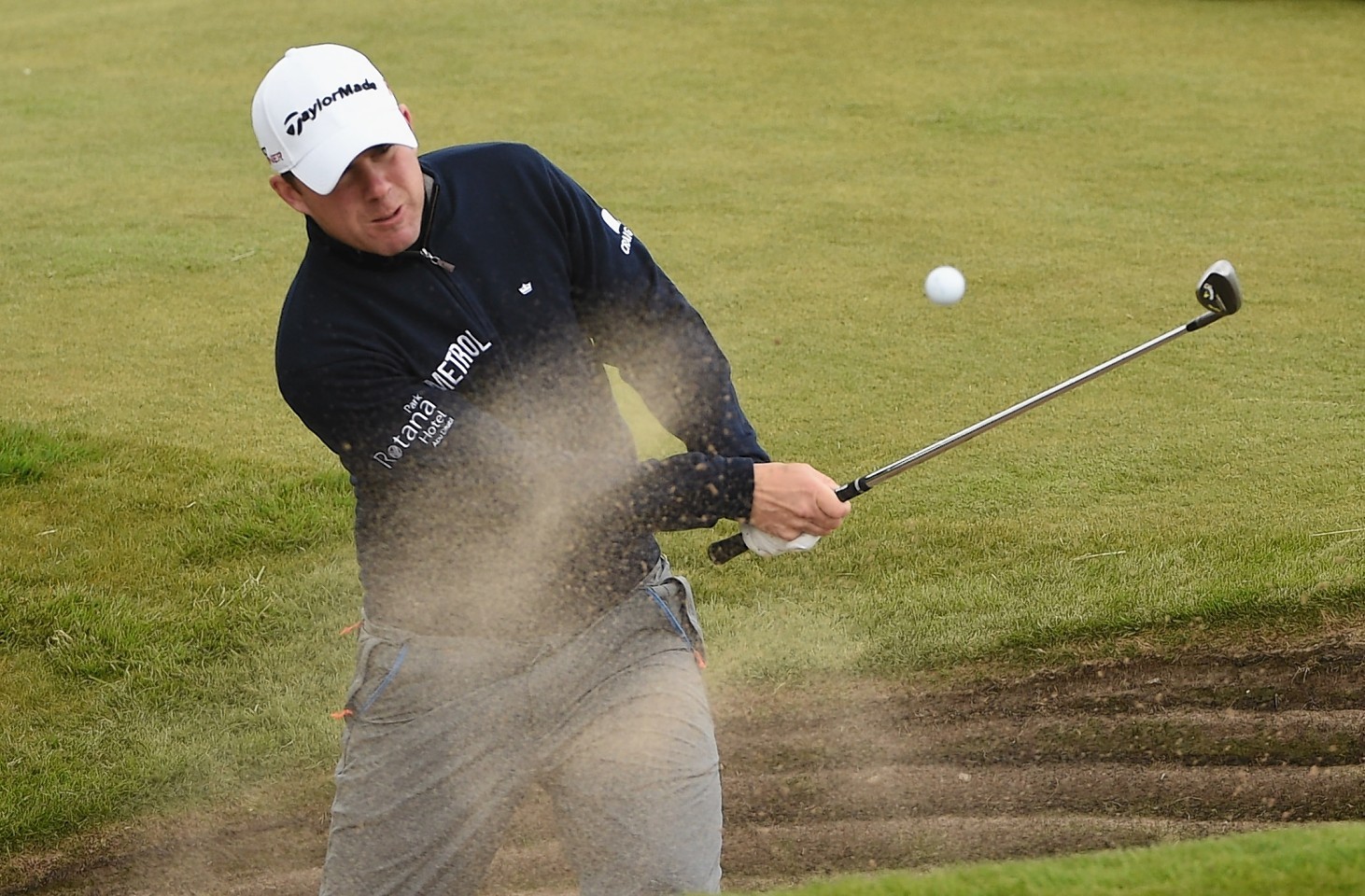 Richie Ramsay's bid to win a fourth European Tour title in his home town remained on course as he brushed aside Edoardo Molinari in a tussle of two former US Amateur champions.
The Italian, winner of the prestigious American title the year before Ramsay's triumph in 2006, was no match for an in-form Ramsay, who booked his place in the last 16 of the Saltire Energy Paul Lawrie match play with an excellent 4 and 3 victory.
Ramsay, who will be looking to earn a place in this afternoon's quarter-finals when he takes on Morten Orum Madsen in the third round at 8.40am today, was pleased to get the victory completed with three holes to spare.
The Aberdonian said: "I am just taking it game by game but my attitude has been good and my short game has been pretty steady.
"I would give myself a grade B for today's work as there was room for improvement but I'm looking forward to tomorrow.
"You have to plan to win and be playing 36 holes, so you don't want to do too much on the range after rounds. If things go right I could be playing 36 holes on Sunday as well, so it is important to conserve energy."
Ramsay has been watching episodes of American legal drama Suits to unwind after his matches – as well as providing a useful source of inspiration for the match-play tournament.
The show focuses on law associate Harvey Specter and his formidable ability to close cases – and Ramsay has been showing no problems closing the deal so far this week.
He said: "I have been watching a bit of Harvey Specter and Suits to get the attitude right. I enjoy watching it.
"One of my good friends always says that if you can laugh out loud once a day, it's good medicine for you.
"I definitely laugh when I watch it – it's good fun and puts you right in the mood."
While Ramsay remains in the competition, fellow Scot David Drysdale's challenge was ended in convincing style by England's David Howell.
The two-time Ryder Cup player defeated Drysdale 6 and 4 in the day's most one-sided contest and says he is relishing the chance to play match-play golf at Murcar Links.
The 40-year-old said: "I have been lucky enough to play in the world match play a couple of times and always thought a standard European Tour event for the bulk of the membership would go down really well among the players.
"There has been a real buzz about the place and it is a really nice addition to our calendar.
"Match play is as old as it comes, possibly the oldest form of golf. You are just looking the other guy in the eye and trying to win your game, which is a lot of fun.
"The crowd can buy into their player, follow them the whole way round and it comes to a conclusion after one round of golf."