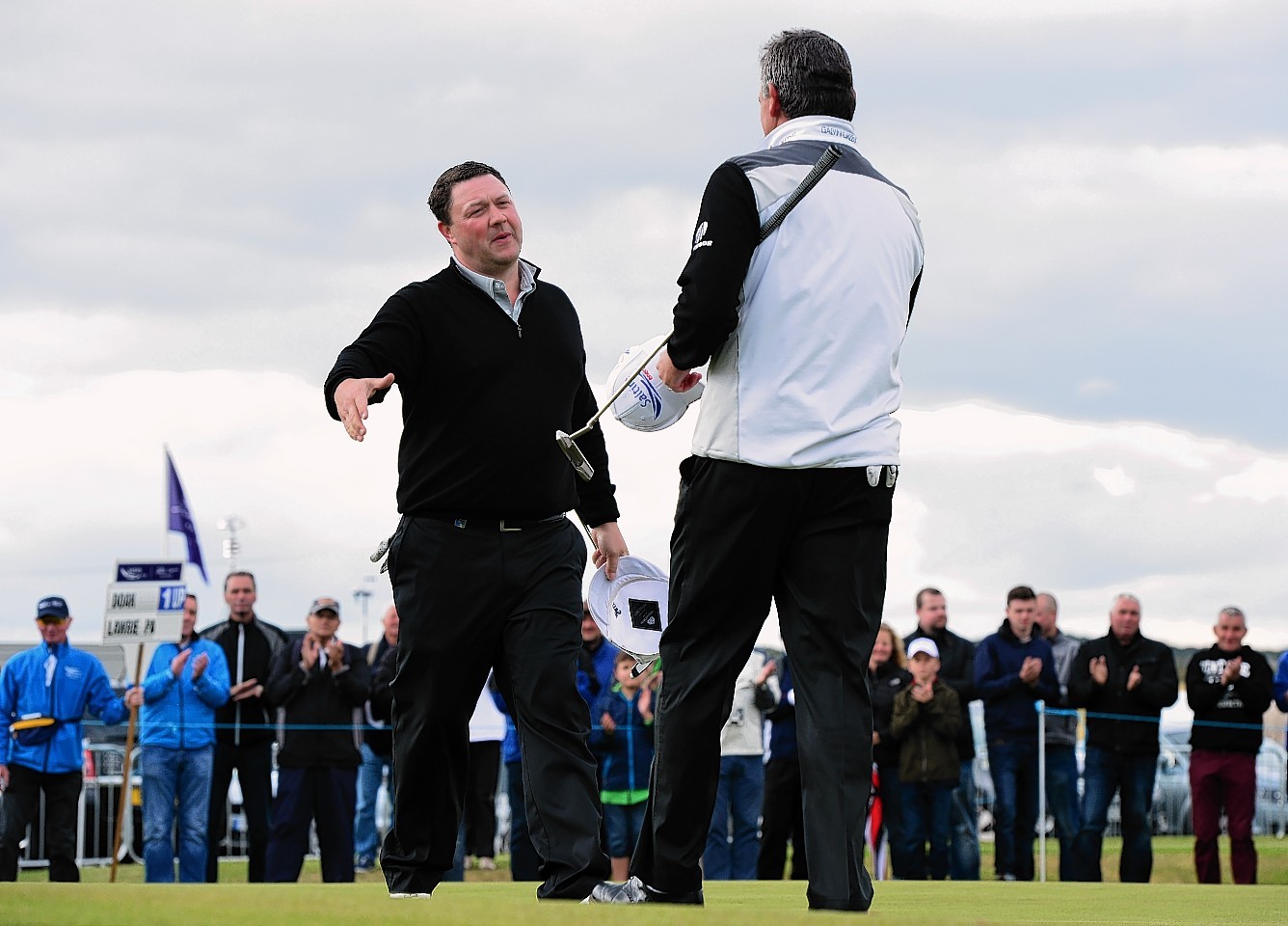 Chris Doak feared he had let the chance to knock the host of the Saltire Energy Paul Lawrie match play out of his own competition with a wild tee shot at the 18th that almost ended up in the tented village.
The Greenock golfer, one up playing the final hole, looked to be closing in on victory when Lawrie found the fairway of the adjacent second hole with his tee shot at the 18th.
But Doak's effort was just as wayward – albeit in the opposite direction – with his sliced effort coming to rest in a bunker on Murcar Links' neighbouring short nine-hole course, the Strabathie, only yards from where the tented village is situated.
Doak made the most of a free drop from the bunker, deemed ground under repair, finding the green with his second before taking two putts for par, while Lawrie failed to find the birdie he required to take the match to an extra hole, despite a valiant attempt from a difficult lie in a greenside bunker.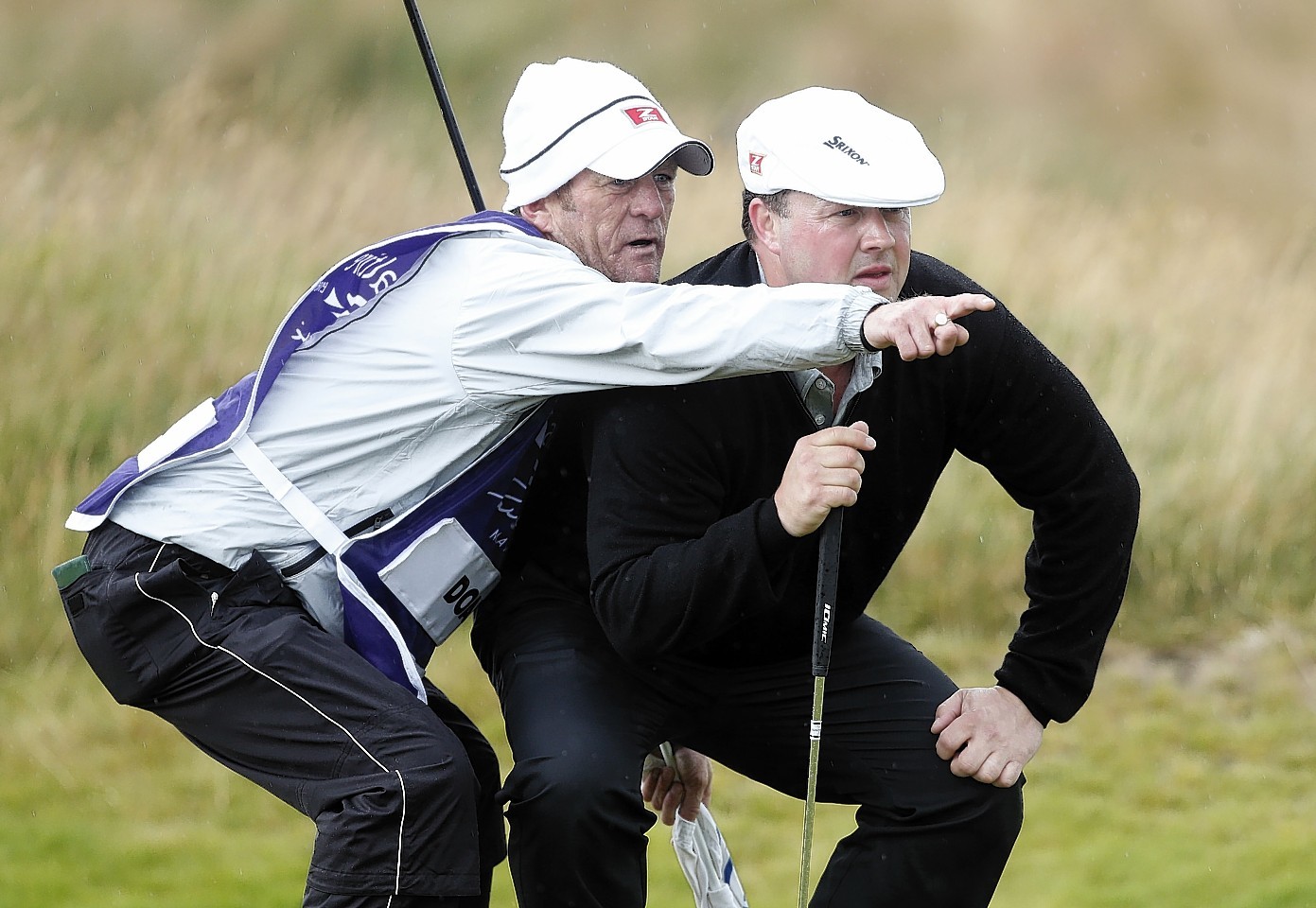 When asked what was going through his mind after his errant drive at the 18th, Doak said: "Do you really want to know the thoughts? It was just a weird, weird shot. I am changing my swing at the moment but that was just a weird shot.
"It was really lucky as it ended up in a ground under repair bunker. I actually thought it was going to end up in the burger vans.
"I saw the refs and thought it must have been there – let's just say me and Chippy were a fair distance apart.
"I hit a provisional because I thought it was out of bounds. I had 140 yards left to the green and it was nice to see my second shot land there."
Doak was full of sympathy for his beaten opponent but hopes to keep his run in the tournament going as long as possible, starting this morning against Englishman David Howell in the third round.
He said: "I am sure everyone would have liked to have seen Paul here for the weekend. Paul has done fantastic and it is great to have a tournament like this at this venue.
"Hopefully, I can go a lot further. My putting and chipping have been a lot better and that is probably more important in match play."
Lawrie, who was ahead in the match for only one hole early on, said Doak deserved his victory for sinking more crucial putts.
He said: "When you're competitive and you want to win, you're not going to be happy when you get beat.
"Chris is a great lad and we had a good time out there.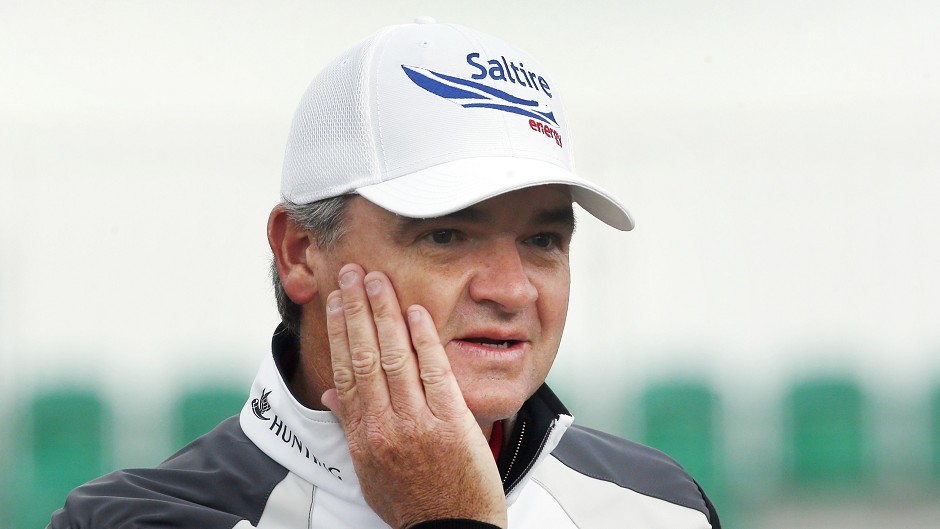 "He burst out laughing when he hit his tee shot at the last; it was so far right. I knew there was no OB there having played this course quite a bit but that's how it is.
"Chris made a lot of putts when he wasn't hitting it his best and that is what you have to do in match play, so every credit to him."
Top seed James Morrison also exited the tournament after being defeated 2 and 1 by Sweden's Johan Carlsson but Marc Warren, the number two seed, safely secured his place in the next round with a 3 and 2 success against Paraguay's Fabrizio Zanotti.
Warren, who will face Nicolas Colsaerts in the third round this morning, says he does not feel under any additional pressure to win the tournament, despite the absence of the top seed and the host.
He said: "I think when you get by the first round all the pressure goes away.
"I wouldn't have said I am under any more or less pressure, I will just try to beat my opponent.
"Nicolas has a really good match-play record, so it will be a tough game."