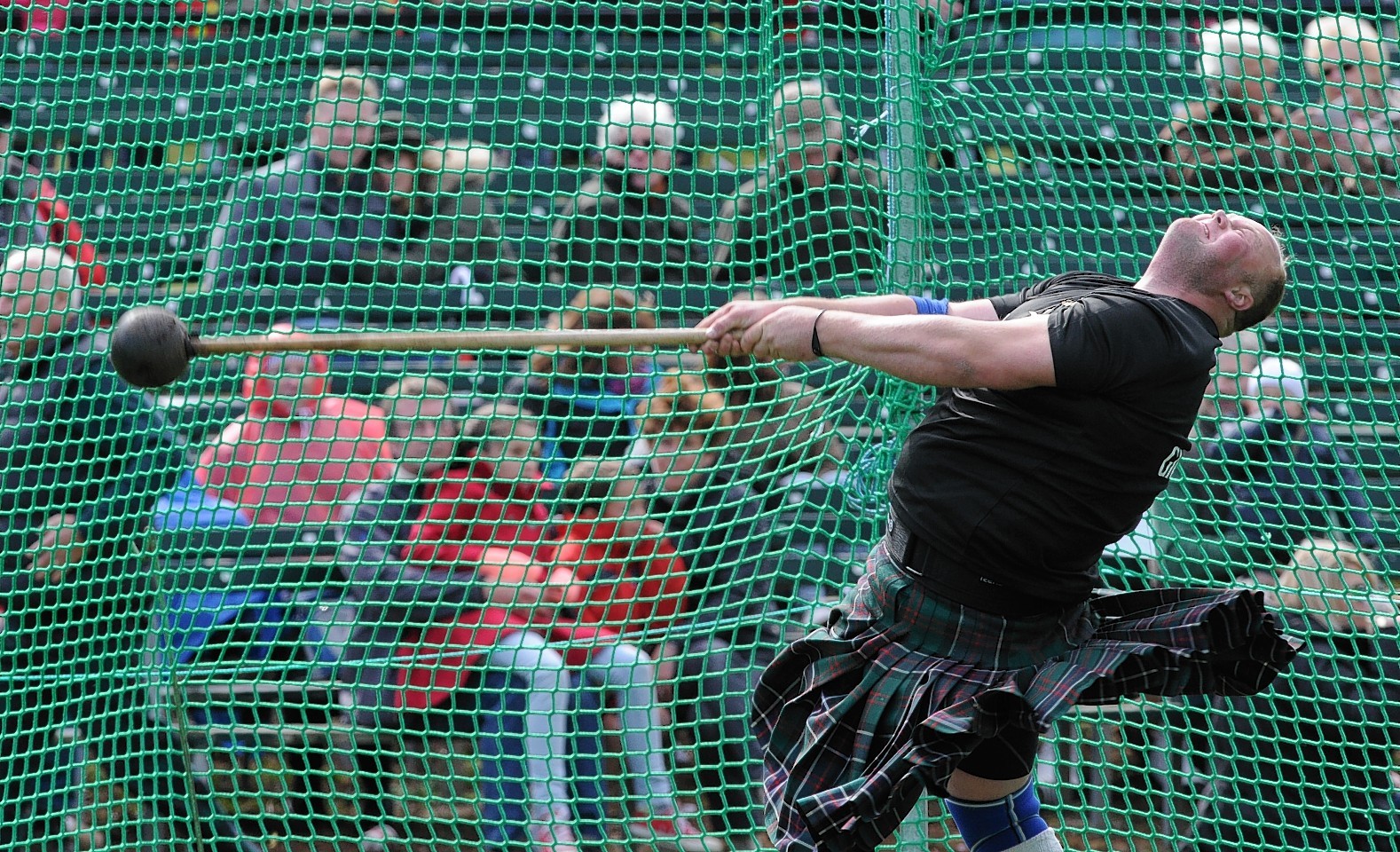 Banchory's Highland Games heavy Craig Sinclair has his eye on a number of major world titles in 2016 and his preparations are starting now.
Sinclair, 29, has regularly been rated in the top five at world level on the Highland Games circuit in recent years, but believes he's ready to step up a gear over the coming twelve months.
He said: "This past summer was a bit disappointing and I had mixed results because of injuries.
"I tried to peak for the world championships at Bressuire in France, but I finished seventh overall. I did, however, win the light hammer with a ground record and I beat the world record-holder into the bargain.
"I've been the top heavy in Scotland in previous seasons but this year I was third. I was also second in the Grampian league and second at Braemar.
"I was able to go to America for the New Hampshire Highland Games at Loon Mountain where I finished fifth overall. I reckon I would have done much better had it not been for the injuries.
"It's brilliant to compete there as the atmosphere is good. The games attract huge crowds and the organisers bring in some real celebrities.
"This year they had Hafthor Bjornsson, the Icelandic strongman and actor who plays The Mountain in Game of Thrones. He took part in the Loon Stone Carry and set a record by carrying the stones, which weigh a combined 508lb, a distance of 140ft 10in.
"I always enjoy competing in America. The biggest Highland Games I've been to is at Pleasanton in California which I've competed in four or five times. I even met my wife, Alexis, there."
Sinclair's path to success doesn't come easily, however, as he works eight to nine hours a day as a joiner then trains for three to four hours in the evenings, sometimes at his grandfather's farm near Garlogie.
The competitive season is also gruelling as he travels far and wide throughout the summer.
He said: "One year I took part in 32 games between May and September and I can do eight or nine events at each of those. There's also the travelling between venues and, of course, going back and forward to places like America. It's tough but I've become hardened to it."
His dream would be to become a full-time athlete, but he realises that's unlikely at the moment.
He said: "I don't think anyone could make a living from it. The prize money is Ok, but I couldn't live from it. It pays for holidays and things like that, but it's not enough.
"If the chance did come along to go full-time, someone was able to give me 100% backing, I'd definitely do it at the drop of a hat. It's what I want do to."
Sinclair is delighted, however, that he is now being supported to some extent by fellow athlete Scot Thompson.
The Aberdeen-based former Scottish shot and discus champion has been training with Sinclair on occasions, to their mutual benefit. He is also offering a degree of sponsorship which might be expanded in the future.
Thompson said: "Craig is a big guy, he weighs more than 22 stone and goes through a lot of gear so I am providing him with some specialist clothing as it's often difficult for him to get the right size of clothing so I help with that.
"He is regularly competing in front of big crowds, both here and abroad, and that is surely good for potential backers.
"If I can help find some sponsorship that would be a bonus."
Sinclair said: "It's fantastic that Scot is doing this for me. It really is difficult to get the right sizes and the right quality of gear, so this will be a big help."