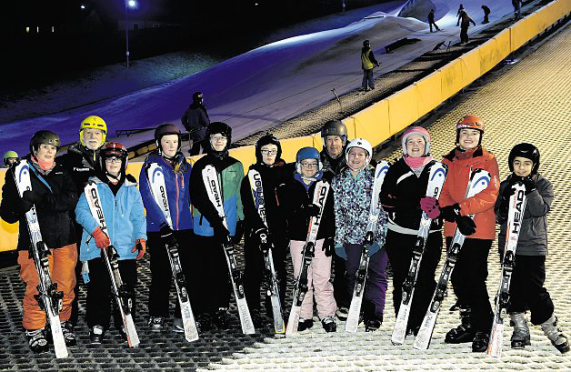 Avid north-east skiers are looking forward to hitting the slopes in France this spring in the Special Olympics GB national ski-ing championships.
Eleven athletes will be taking part in the competition in Serre Chevalier which pulls in more than 100 skiers and coaches from across England, Scotland and Wales.
The skiers taking part are members of the Special Olympics Grampian area team and meet each week to hone their skills at the Aberdeen Snowsports Centre.
The group was set up around six years ago and provides opportunities for people with learning difficulties.
The British championships are held every four years and those who compete must have taken part in regional championships beforehand.
Head coach Malcolm Campbell said there was a broad age range of athletes taking part.
"They've all skied on snow on the continent," he said. "Competing is invaluable for their social skills. It brings them out of their shells."
Ski-ing and competing with others also helped group members with their independence, with Campbell adding: "It's amazing when we see the transformation in them."
Athletes from the event in March will then be chosen to compete in the Special Olympics World Games in Austria next year.
Kristen Wrate, 34, said she was excited to be making the journey to France.
"It's nice to meet old friends and catch up with them," she added.
Kristen said she has now been ski-ing for 31 years – since she was three years old – and still enjoys pulling on her skis with her friends.
Though it is not just the slopes where she has found success – she bagged a gold medal in horse riding at the Special Olympics World Games in Shanghai in 2007.
Owen Stephen, 16, said he enjoyed the social side of the sport, having previously travelled to Switzerland.
He added: "I also enjoy the competitive side of it."