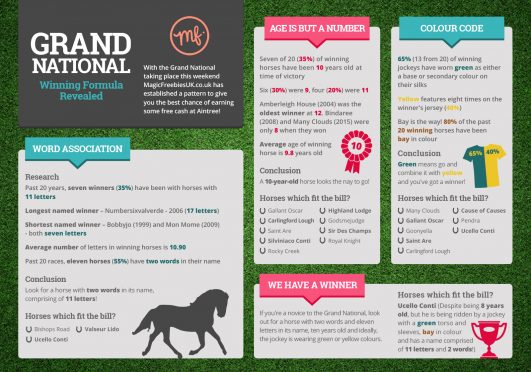 The Grand National takes place this afternoon with millions of people across the UK expected to place a bet on the nation's favourite horse race.
Some of those punters will spend time studying form, weight and jockeys but the vast majority will go in blind and are in need of a little helping hand.
We have just that helping hand here to enable you to bet on the winner.
Looking over the past 20 years of winners, factoring in the name and age of the horse and the pattern and colour of the winning jockey's silks, we could just have found this year's winner.
55% of winning horses in the past 20 races have had 2 words in their name
80% of past winners have been bay in colour
The average age of a winning horse is 9.8 years old
35% of winners have had 11 letters in their name
Green and yellow are the colours with 65% of winning jockeys wearing green and 40% wearing yellow!
In conclusion, Ucello Conti is the horse to bet on for new punters as despite his age, his name has two words, 11 letters, and the jockey will wear green/yellow.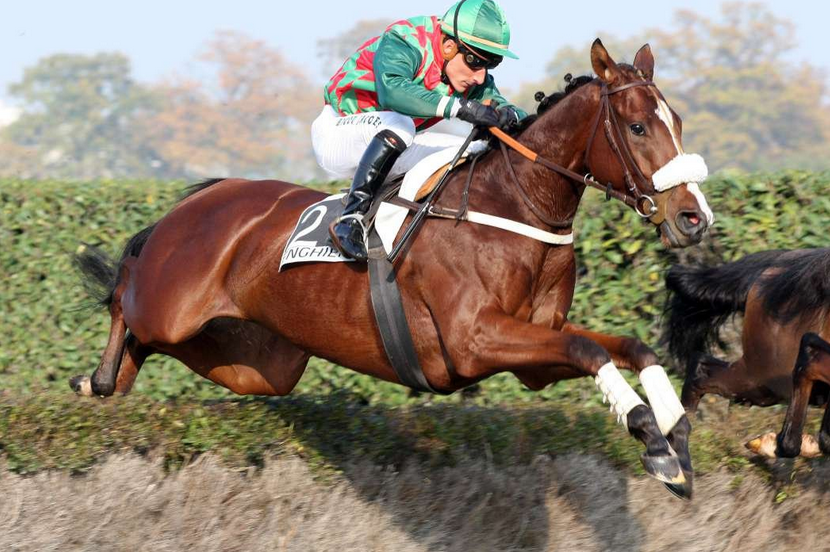 The above figures were collected by our friends at MagicFreebiesUK.
For a slightly more detailed analysis of the race see our horse-by-horse guide and our predicted Grand National top five.