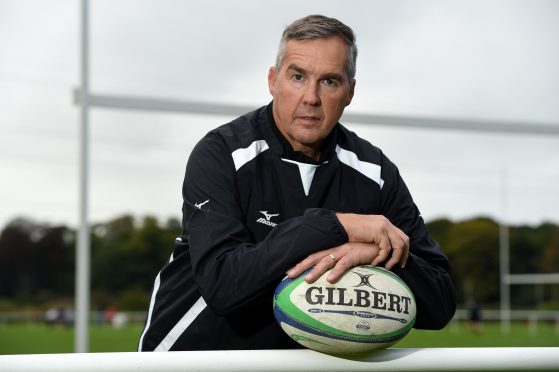 Aberdeenshire will make a raft of changes for tomorrow's National Cup second-round encounter with West of Scotland at Milngavie.
Shire beat West 45-35 at Woodside in Aberdeen last month but will make the trip south with a weakened team as they gear up for next month's crucial National 2 match against promotion rivals Cartha Queen's Park.
Shire coach Alex Duncan said: "The cup is not a priority for us and I would be lying if I said it was.
"We are working towards the game against Cartha Queen's Park on December 3.
"We are using this weekend's game for players who could benefit from getting some extra time on the pitch.
"We have some guys who have been waiting to get a chance and they will get that chance this weekend.
"It will be a mixed team but still a strong team.
"Jack Hall, our scrum half from North Berwick, will play his first game for us.
"He had an ankle injury but has been training for the past two months and will get an opportunity on Saturday.
"Mike McKeane and Ewan Stewart will also come in and get the chance to show their stuff against West."
Coach Duncan gave his players a week off following their 31-0 victory against Whitecraigs on November 5. While this weekend's cup tie will be a chance for some of his fringe players to step up to the plate, next month's league match remains the main focus.
Duncan added: "Some players will take a rest this weekend.
"Others are unavailable and we will have some new talent on show.
"It will still be an interesting game and I don't know how West of Scotland are approaching it.
"We have got a bigger priority in mind coming up. The boys have been training well.
"We have another free weekend coming up, so it is important we make the most of it and ensure we are as prepared as we can be for the Cartha game.
"We have good competition for places, so, hopefully, we can build up some good momentum for the game. We have three league games before Christmas and if we can get three wins from them it puts us in a good position."