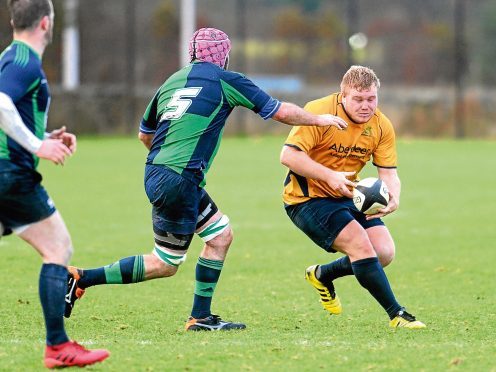 Gordonians captain Tom Williams says his side will give National 3 strugglers Dalziel maximum respect this weekend.
The Aberdonians will hope to make a winning return following the three-week break when they host the Lanarkshire side, who have lost all 10 of their opening matches this season.
It looks an ideal opportunity for Gordonians to halt a seven-game winless sequence but Williams is taking nothing for granted.
He said: "Dalziel are bottom of the league but we aren't taking them lightly.
"They have had a tough run of games and we can't afford to underestimate any team in this division.
"On their day they can cause problems and they have shown that by having some very competitive matches.
"It doesn't matter who we play, we will give them our utmost respect.
"But if we perform well and meet our standards then we should be able to get the result we are looking for.
"This month is really important as we are playing three teams around us in the table.
"But we just need to focus on this weekend's match.
"We have two really big games before Christmas so it is important to get the win this weekend."
Gordonians are in eighth position in the table and take on three of the teams below them this month with tomorrow's match with Dalziel followed by the visit of Perthshire and a trip to Orkney.
Williams added: "We got off to a great start by winning our first three games and we possibly got a bit ahead of ourselves.
"It has been tough recently and we have identified areas to work on.
"I think a good season for us would be to finish in fifth or sixth place.
"Our aim isn't simply to avoid relgation. I feel we can compete around the middle of the table.
"We feel we can build on our start and hopefully pick up more points in the second half of the season."