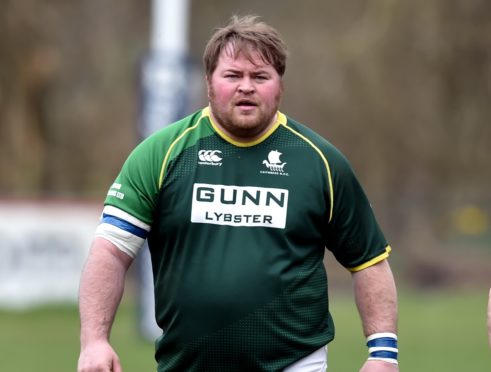 Caithness face a stiff examination when they entertain third placed West of Scotland in Tennent's National League Division 3.
Last week Caithness went down 29-8 at league leaders Gordonians and head coach Tom McGee is looking for his men to bounce back quickly.
McGee said: "We're coming off the back of a disappointing performance at Gordonians where we really didn't back ourselves enough to play the way we wanted to.
"It was frustrating but that's what you've got to do against these top-end teams, or any team for that matter. You have got to go and express yourself, the way you play, belief, confidence and resolve; all that sort of stuff comes into play when you're under pressure.
"We do have a way to go to really develop that strong resolve you need to give you confidence, but this weekend's game gives us another great opportunity to respond off the back of a disappointing performance."
Taking a close-look at the opposition, McGee added: "West of Scotland are going really well at the minute. They put a lot of points on Perthshire last weekend, beating them 86-19 at home, so they are more than capable of putting you to the sword by scoring points quickly.
"We really need to be on our mettle this week and I'm looking forward to seeing how the guys respond after a disappointing showing against Gordonians last weekend.
"This weekend's game presents us with a great opportunity. How we respond to a defeat is ultimately the thing which can take us to the next level and that is why I wanted to be in this division, playing big games every week.
"We'll have a really good squad at our disposal but the real interesting thing for me is whether we can take a step forward in terms of our experiences from last week, and the experiences we have had this season. That's what I'm waiting to see, if we can we make that step, playing a very specific style of rugby, whoever we're playing."