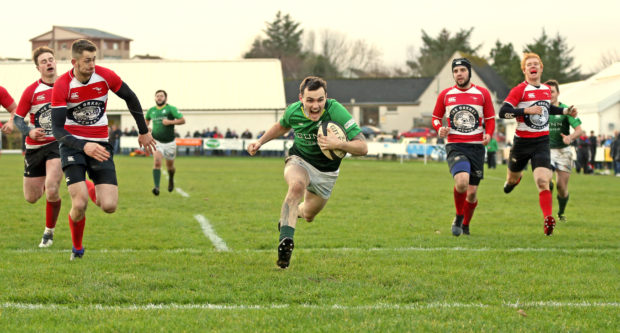 Caithness hope to bounce back from last weekend's disappointing 39-12 defeat at Carrick last weekend when they entertain 11th-placed Haddington in Tennent's National League Division 3 this weekend.
Skipper Marc Anderson said: "It can't get any worse than our defeat at Carrick last week, we'll surely do better this weekend.
"We really need to get a confidence-booster from this game after last week's disappointment, we really do need a big performance.
"We beat Haddington 25-15 away from home on October 13 but it actually was a pretty tight game down there that day.
"They had a couple of really good players and also a couple of big boys up-front, as well as a very dangerous full back, so we know what to expect this weekend.
"We will start as favourites to win the game but we definitely won't be taking anything for granted, and we certainly won't underestimate them.
"We will be more or less at full strength and hopefully the pitch at will be OK. There have been some early-morning frosts of-late, but the ground is soft just now, Millbank is a big open space and when it is frosty it clears than much quicker."
Reflecting on last week's Ayrshire defeat the Caithness number 10 added: "Carrick were definitely the much better side last weekend, they dominated the set-piece and that kind of had an influence on the rest of the game.
"They also had a couple of really strong ball-carriers and that, as much as anything, kind of killed us."