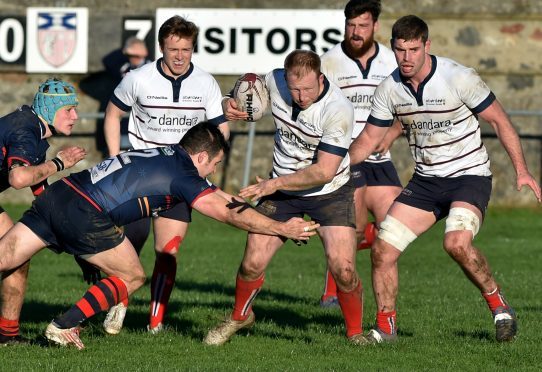 Aberdeen Grammar number eight Greig Ryan is looking for a strong finish to the season as his side try to win promotion and the National League Cup.
Grammar are fourth in National League 1 with two games remaining but, with just four points separating his club and seventh-placed Musselburgh, who have a game in hand, there is little margin for error in the final two league matches.
With a trip to Kelso also looming next week in the semi-final of the National League Cup, Ryan knows there is plenty at stake.
He said: "We have got three, potentially four games remaining and we want to win them all.
"The rust does settle in a little due to the Six Nations but hopefully with the chance to reach a cup final and secure a top-six finish which would be enough to go up to the Premiership for next season we can finish the season strongly.
"We're fourth just now and we're playing the teams with nothing to play for in the bottom half of the table in the last two games but that can be dangerous.
"They can go all out with no pressure on them while we're under pressure to win these two remaining league matches."
First up for Grammar is tomorrow's trip Cartha Queen's Park. The Glasgow side stunned Grammar at Rubislaw in November as they ran out 37-24 winners, largely thanks to a stunning opening 20 minutes where they ran in 27 unanswered points.
Ryan insists there can be no repeat at Dumbreck tomorrow.
He said: "We have a big task going to Glasgow to face Cartha Queen's Park. They turned us over at our own place earlier in the season, scoring 30 points in the first half.
"We really let it slip that day and we cannot afford a repeat this weekend.
"There has been real competition for places this season and with a semi-final to look forward to next week I would expect the guys who are picked this week to put in a performance to try to book their place in the team for next week's game against Kelso."