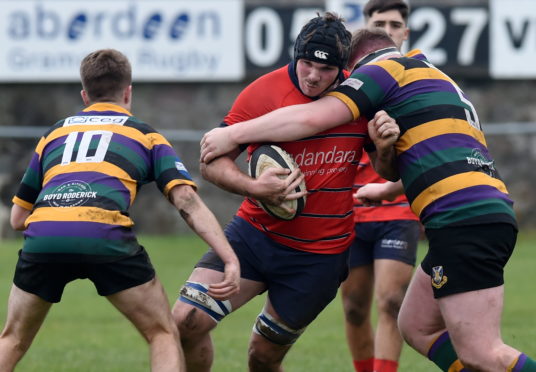 Ewan Stewart is determined to end his Aberdeen Grammar career on a high with a fourth-place league finish and the National League Cup.
Former Aberdeenshire player Stewart, who joined Grammar at the start of last season, finishes his university degree this summer and intends to go travelling after the completion of his studies.
Victory for Grammar over Dundee tomorrow will see them seal fourth spot in National 1, which was the target set out to them by head coach Ali O'Connor at the start of the season, as well as the Allardice Trophy, played for by the two clubs since 2012. However, they also have the cup final at Bridgehaugh to contest against Highland the following weekend, in a battle of north rugby which could crown a fantastic farewell for Stewart.
He said: "It's my last home game this weekend and all I'm looking for is a solid performance. We've got the trophy up for grabs and a top-four finish, which is what we aimed for. It would be a great achievement and shows the building blocks that have been put in place.
"I've had friends play for Grammar when they were struggling against relegation and I came in last year when they were mid-table. I was on the bench for the majority of the games last year but this season I've started pretty much every game.
"I've no idea where I'm going next. I'll maybe do a bit of travelling but I want to throw myself into something completely out of my comfort zone."
As of next season, Grammar will be a Premiership side; the top six of National 1 will move up to join Currie, Glasgow Hawks, Edinburgh Accies and Hawick in the top tier. Ayr, Melrose, Boroughmuir, Heriots, Watsonians and Stirling County will contest the inaugural Super 6 championship.
They are currently three points behind Selkirk, who have completed their league fixtures, and if they beat Dundee at Rubislaw then Gala and Musselburgh cannot catch them even with their games in hand.
Stewart added: "Dundee have shown up and finally bucked their ideas up. They've put in some good performances and we've got to expect the best Dundee side to turn up.
"Nothing changes for us. The first thing is to get through Dundee and then the Highland game becomes huge. We lost to them at the start of last season, so it's a chance for some of the guys who played that day to put a wrong right.
"If someone said we'd retain the trophy, finish top four and win the National League Cup (at the start of the season), I don't think many thought it would happen. But with the form we're in just now, it's possible."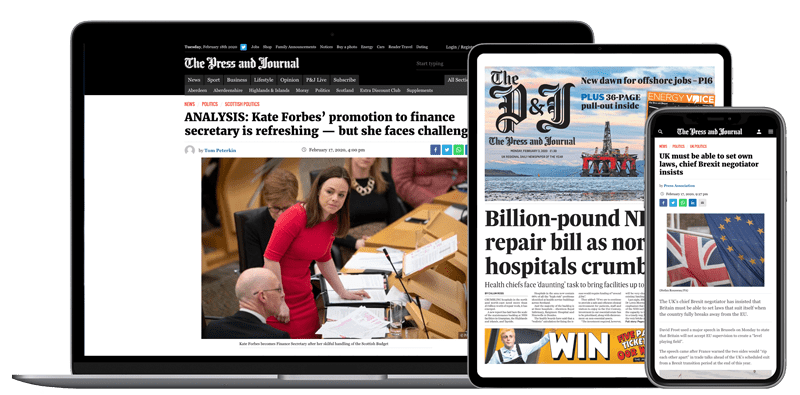 Help support quality local journalism … become a digital subscriber to The Press and Journal
For as little as £5.99 a month you can access all of our content, including Premium articles.
Subscribe