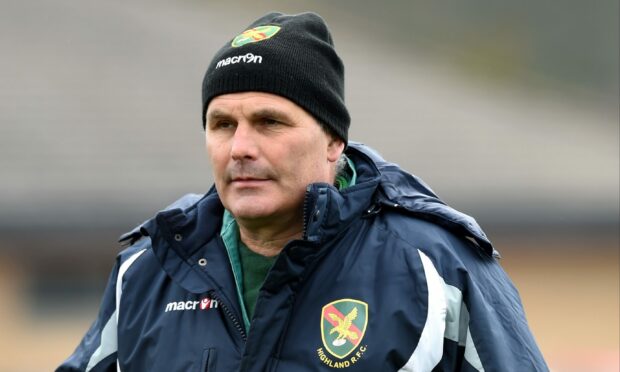 Highland head coach Davie Carson says his players are relishing the pressure that comes with trying to seal promotion from National 2 in the next seven days.
The Inverness outfit need just six points from their remaining three league matches in order to secure a second place finish in their first campaign since winning the National 3 title last term.
With tomorrow's trip to Peebles followed by a home fixture against Howe of Fife next weekend, Carson is eager to wrap up his side's promotion before they face National 1 side Aberdeen Grammar in the National League Cup final at Bridgehaugh in Stirling on April 20.
Carson said: "There is no doubt about it – the pressure can get to you when you have got to get four or five points, or progress in the cup.
"Our co-captain Rory Cross is a big one for telling the guys that when they play with a smile on their face, they play so much better.
"They really have got to work hard, but they can still enjoy it and it is easier when the results are coming in.
"If we get five points against Peebles, which would be brilliant, I think that would be about it as I'm pretty confident we will beat Howe of Fife.
"Even if we can get the losing bonus point this weekend, it would set us up to get four or five points the following weekend at home. The ball is in our court and it's up to us to finish it off."
Carson hopes to have Stuart MacDonald (ankle), Andrew Findlater (dead leg) and Murdo Paterson (shoulder) back from injury, however the Highland head coach expects a stern test at the Gytes, against a side they defeated 22-15 at home in September.
He added: "It's going to be a difficult one, as going to the Borders always is. They have only lost once at home this season, which came last week against Biggar.
"It's a fantastic record but they maybe don't have quite as much to play for as us, so hopefully that can give us that wee edge.
"If we can go down to the Borders and record a victory it will maybe put out a statement for next season."