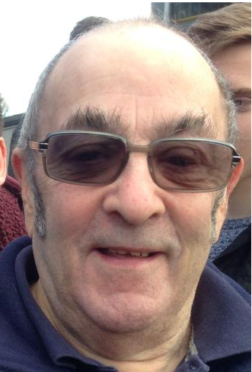 The sporting public of Aberdeen has been shocked to hear of the death of one of the leading figures in the development of rugby in the area after a long illness.
Graham William Barron attended Aberdeen Grammar School from 1943 to 1955 before going on to complete an apprenticeship in Marine Engineering, serving in the Merchant Navy Blue Funnel Line for 12 years.
The versatile Mr Barron also helped build the original Cairngorm ski lift and had spells offshore with various engineering companies.
In his spare time, he found time to tour the country with his own Motocross race team in which his son Graham was a star performer.
But it was the game of rugby which took over his life in 1998 – when he retired early due to ill health – first with Mackie FP's and notably from 2005 with Aberdeen Grammar FP's, the leading rugby team in the Caledonia area.
He first became team manager and then, ultimately, President from 2014 to 2018.
He represented the Rubislaw club on numerous Caledonian committees, becoming a well-known and respected figure in the game and at grounds across the country.
Mr Barron was married to Eileen Davidson in 1964, with whom he had son Graham in 1967. After the sad passing of Eileen he then married Catherine Gibb in 1990, in a marriage that produced Alasdair and Stephen in 1991 and 1992.
His time at the club led him to being reconnected with former classmates at Aberdeen Grammar, leading him to join the "57" Club where he spent many happy hours.
Despite serious health issues, Mr Barron continued serving the club until, in 2017, he had to accept he could no longer be active on the committee, but he continued to be seen at Rubislaw for the occasional match, remaining a popular figure among his players, and referred to as 'G Bear' by them all.
Other Scottish clubs have been paying tribute to Mr Barron, with Dundee High Rugby posting: "Graham battled bravely and with great spirit. He was a real rugby enthusiast and all his friends including his Dundee ones will miss him greatly."
Mr Barron passed away peacefully at home surrounded by his family on Friday May 3. His funeral will be held on Wednesday May 15 at 11am at Aberdeen Crematorium.