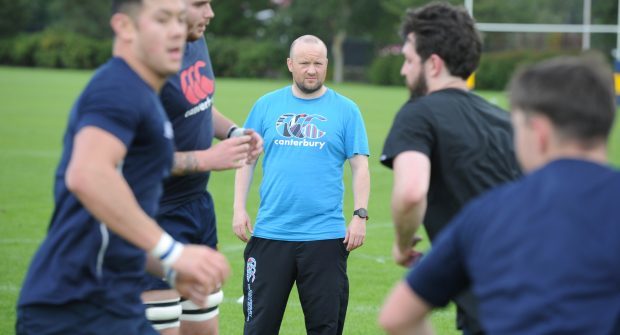 Gordonians were on the sunny side of the street last season while they blazed to title success and promotion.
But their redoubtable coach, Ryan Morrice, appreciates there will be more obstacles in their path in the months ahead when they compete in Tennent's National League 2.
The Countesswells-based club launch their campaign against Peebles in the Granite City on Saturday, September 7, and they have been striving to prepare for the journey with a summer's worth of intensive training.
However, Morrice admitted he had spelled out the message they had to forget about their past glories as they adapt to life in a higher tier.
He said: "We are looking to consolidate our position within National 2, but we know it is an incredibly competitive league and the Glasgow teams, in particular, have recruited very well, so we are under no illusions about the challenges we face.
"However, it's not just about the first team, we also want to make sure the 2nds are progressing so that the players who don't make the Firsts know what they need to work on and we can give them the platform, so they can improve.
"We've lost a couple of players due to work commitments, but have retained the bulk of the squad and added some youth in Finlay Lennox who came through from the school and will be going to university in Aberdeen.
"We will continue to build on our links with the school and the BT academy to help in the player development. We have also strong links with RGU, so hopefully there will be some new players coming to the city who want to be part of what we're trying to build."
Morrice is a pragmatist, who recognises the rigours of journeying between Aberdeen and Glasgow and the Borders on a regular basis.
But he insisted he didn't want his charges to feel under pressure to change their approach and become less attacking-minded.
He said: "It's important we don't get caught up in focusing on our opponents and lose sight of what we want to achieve and how we want to play the game.
"It's very much about the collective group and if we're trying to sort anything out, then the players' opinions are key in the decision-making process.
"We've worked hard to build an environment where the players are comfortable in making decisions and expressing their views, so we don't want to stunt that."
Morrice knows Peebles will be formidable opponents, given their proud history. But Gordonians have a rich heritage of their own.
He added: "It's great for the club to be back at this level and competing against clubs like Peebles, but we know every match will be tough and it's a big step up.
"However, I am sure the players will rise to it."