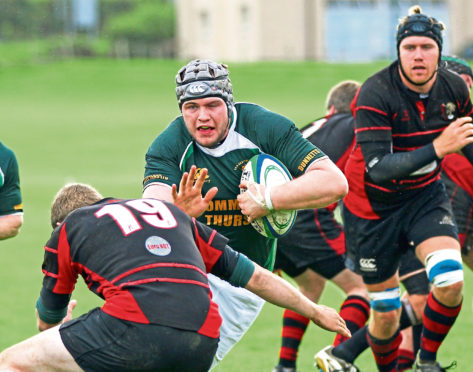 Caithness head coach Ewen Boyd insists the blooding of new talent at Millbank will be no overnight job.
The Greens have struggled with player availability all season, which caused them to forfeit two fixtures.
Caithness make the trip to Ardrossan Accies tomorrow without skipper Grant Anderson, who is offshore. His brother Marc Anderson and Kris Hamilton are injured.
But Boyd feels handing replacements their chance can be the making of a stronger squad.
He said: "We are a few key players down through injuries and work commitments, but we are delighted we are managing to field a team that we think can compete down there.
"It's testament to the boys that are travelling this weekend.
"Half the remit for ourselves coming in was to get a bigger player base.
"We want to expose lots of different players to a higher standard of rugby.
"If we want Caithness to compete in the national leagues we have to blood our own players from an early age right the way through.
"When the regular boys are not available, we need to be able to bring boys in that can do a job."
Caithness ended a five-match losing streak with a 29-20 win over Perthshire last weekend, which saw them move level with their 10th-placed opponents.
Boyd hopes his side can build on it, adding: "I hope it will do a lot for our confidence.
"It was a good result, a hard-fought game between two teams at the bottom of the table scrapping for points.
"We went down early to an intercepted try and it could have gone all wrong from there, but we fought back well and deserved the victory in the end.
"We will see what happens and how well that turns out for us over the next few months.
"It's pleasing to see. At the end of the day there was a roar from the crowd and the players. There was a change in atmosphere in the clubhouse afterwards, which was good."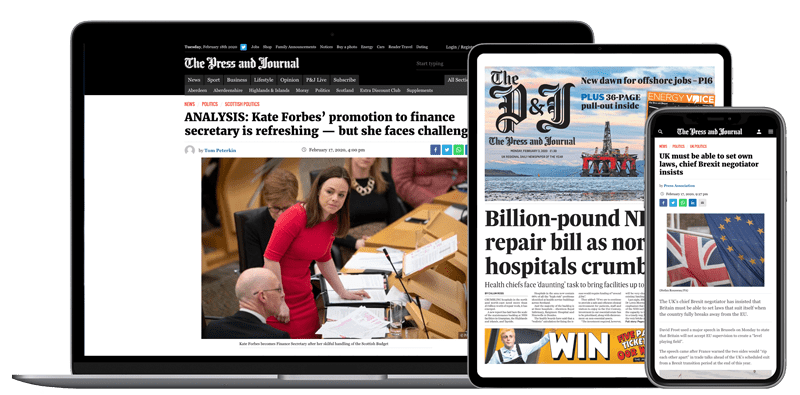 Help support quality local journalism … become a digital subscriber to The Press and Journal
For as little as £5.99 a month you can access all of our content, including Premium articles.
Subscribe