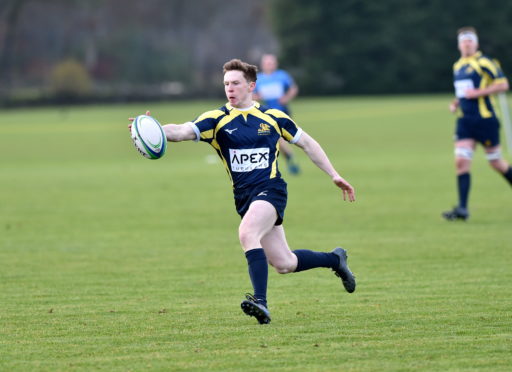 Gordonians go into the new year with a major battle to save themselves from relegation from National 2 after they were beaten 54-0 by Dumfries Saints.
Head coach Ryan Morrice despaired of his misfiring charges, who suffered an 11th defeat in 13 games.
"The annoying thing is we were in the game until seconds before half-time, camped on their line at only 7-0 down, but we knocked on," he said.
"That handed the Saints the initiative which they took to break out, and make it 14-0 with a second converted try.
"We never recovered, and lost 30 points in the last few minutes of the game to make the score much worse than it should have been.
"Once again we were our own worst enemies, making it easy for them with our unforced errors and lost possession.
"Centre and captain Danny Usugo worked hard to get us into the game, while in the pack we had our triers, but against a promotion-seeking team like the Saints it was never enough."
The Countesswells side will now have a break until January 11 when they meet bottom side Whitecraigs in Aberdeen in what Morrice described as a season defining game.
"If we don't win that one we really will be in trouble, but we have a month to sort things out, which we will need given the lack of self belief in the team," he said.
"Good teams just don't become bad ones overnight, although we have struggled to get into gear since coming into this league after being promoted last season."
Gordonians are six points behind Falkirk and seven behind Glasgow Accies, and with two home games coming up in 2020 they have a great chance to close the gap on the two, although they will need to improve on their current form if that is to happen.