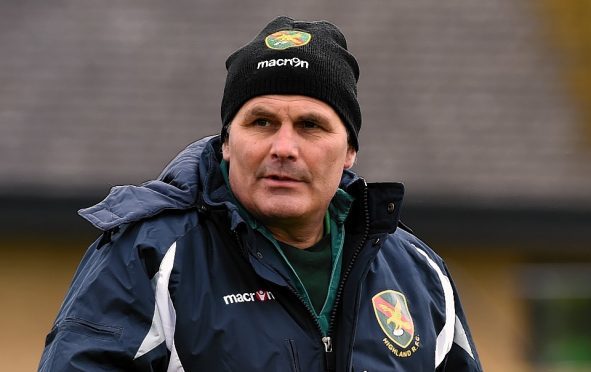 Highland head coach Davie Carson insists his men need no reminding about the battle they face to secure second place in National 1.
Highland's 24-8 defeat by Heriot's Blues saw them fall eight points behind the Edinburgh outfit, who occupy the runners-up spot with a game in hand.
With seven league games still to be played, Carson, pictured, insists his side know what is required in order to stay in the mix.
Carson said: "Heriot's was a very stark lesson for the lads, in realising what we need to do to compete at the top of this league.
"We have always bounced back after getting defeated. They trained well this week and we went over all the frailties we had during the game."
Highland host Watsonians tomorrow, who defeated them 22-20 in October. But Carson optimistic of his side's prospects on home territory.
He added: "We played pretty well that day, but we let them back into it.
"We were camped on their line for the last 10 minutes, but we just couldn't get over.
"We had a lot of decision-making issues which we looked over after that and hopefully solved.
"Teams have changed. The Super6 teams especially have got stronger as the season has gone on, but we have got stronger as well.
"It will be be a tough game, but being so close down there we would hope to win it at home."
Highland's Canal Park will host Highland League football for the first time tonight when Clachnacuddin take on Fort William, due to the Inverness outfit's Grant Street Park being out of use following a fire last month.
Carson said: "It's a fantastic facility, which we very rarely use on a Friday night.
"A lot of people will be going down to Canal Park for the first time.
"It's fantastic for us."