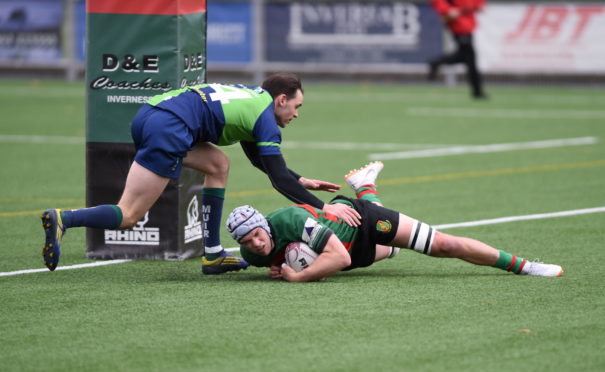 Highland captain Stuart MacDonald-Butler insists the greens will not give up the chase in National One.
The Inverness side are third in the table, behind Heriot's Blues and runaway leaders Biggar who have won 15 of their 17 games.
MacDonald-Butler said: "Biggar have been very consistent all season, with real strength in depth. I don't see them slipping up between now and the end of the season. There's possibly a game or two that they might lose but they're far enough ahead that they've got first place sewn up.
"But when we're planning ahead at the start of the season, we don't really have promotion as the ultimate goals.
"It's to play a high standard of rugby. Our goal for the rest of the season is still to put out a quality 80-minute performance and play a standard we can be proud of.
"We're not going to take our foot off the gas now. If they do slip up, we will hopefully be in a good place to take advantage of that."
They travel to struggling Boroughmuir today, who sit second-bottom with 18 points from 16 games.
MacDonald-Butler is among a group of players that have been through the leagues with Highland, including the likes of Andrew Findlater, Callum Carson and Ruaridh MacDonald. The progress in the club's youth system in recent years, however, means the future should be bright at Canal Park.
He added: "There's a core of guys that have been through three or four promotions but we still have a young squad. It's great to have that talent coming through.
"It's also encouraging that we're not worried if the more senior players are looking to take a step back or move into coaching. It's about helping make that transition, for the young talent coming through."
Highland's last outing was in the Scottish Cup quarter-finals on January 25 against Premiership leaders Marr, a game they narrowly defeated in 17-12. MacDonald-Butler believes it is a performance they can take great encouragement from.
He said: "It's good to compare yourself against one of the best club teams in Scotland but what was encouraging is we were there or there abouts.
"We pushed them all the way. It puts us in a good place knowing we can compete and there are teams that we would be able to beat in the Premiership.
"We're still improving every week, with the coaches and development officer (Iain Chisholm) making little tweaks here and there."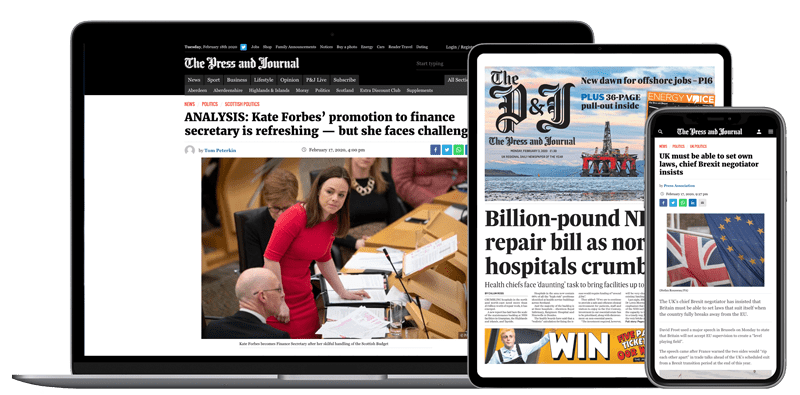 Help support quality local journalism … become a digital subscriber to The Press and Journal
For as little as £5.99 a month you can access all of our content, including Premium articles.
Subscribe