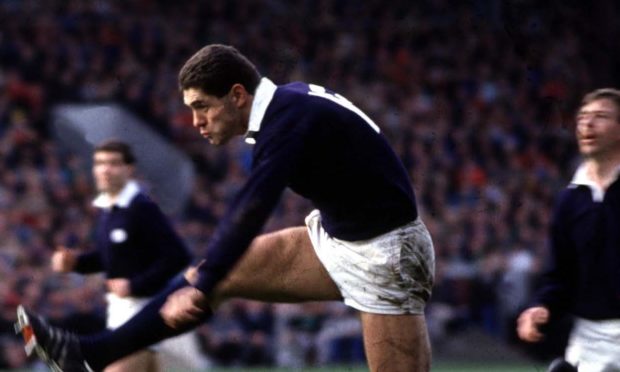 On a mad March afternoon in Edinburgh, 30 years ago this month, the entire country came together to acclaim Scotland's 13-7 victory over England.
Gavin Hastings, of the finest players the nation has ever produced, was one of the pivotal figures in the Grand Slam success.
Yet, while Mr Hastings has always been filled with positivity, pride and passion for any challenge on which he embarks, his own memories of that special occasion at Murrayfield have been overtaken by times where stark reality has pierced through the bubble of sporting life.
Of course, there have been many moments for the Scottish stalwart to savour, whether during his illustrious 61-cap career – 20 of them as Scotland captain – as skipper of the British and Irish Lions in New Zealand in 1993, or watching his son, Adam, pick up the reins and represent his country at the 2019 World Cup.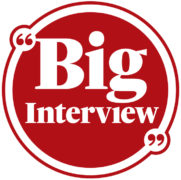 But the 58-year-old has also had to contend with other issues, such as his wife Dianes Parkinson's diagnosing in 2003, before she had reached her 40th birthday.
Last summer, meanwhile, there was the death in Crathes of his friend, Robin Maitland, who worked tirelessly with his wife, Claire, to raise funds for The Sandpiper Trust.
Perhaps unsurprisingly, therefore, Mr Hastings was in contemplative mood when we linked up earlier this month to discuss a wide range of subjects.
During his playing career, he was always renowned as a Micawberish character, especially when he and his younger brother, Scott, were inspiring their compatriots to dramatic victories, often through the sheer force of their up-and-at-'em personalities.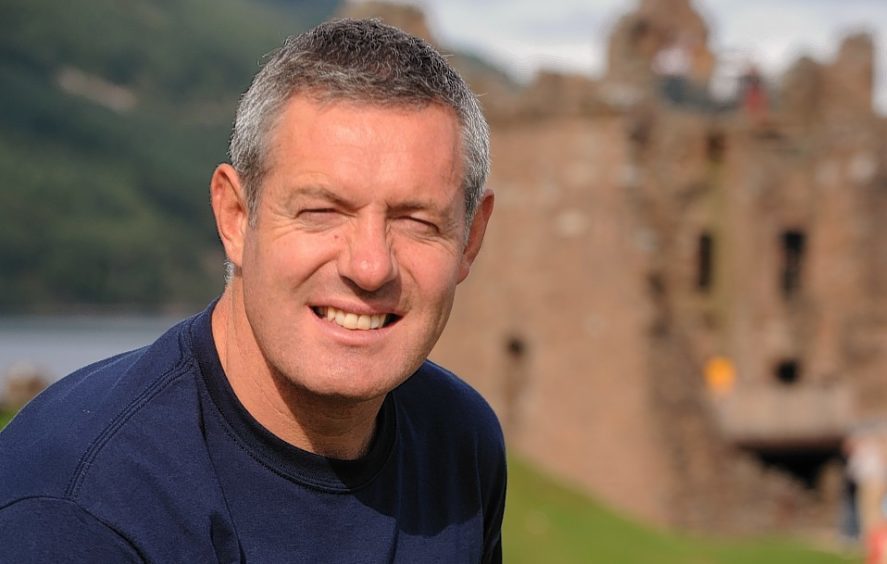 It was inspiring to colleagues, both on and off the pitch, but it never told the whole story about Gavin, who will travel to Aberdeen next week for a fundraising dinner and Q&A session at the Marcliffe Hotel to boost the Sue Ryder Dee View Court appeal.
He said: "They have done a fantastic job already to raise £3.7 million of their £3.9 million target.
"Hopefully, we can help them get over the line, because the centre does such wonderful work for the residents with a complex range of neurological conditions.
"It is a cause that means an awful lot to me, because I know what it is like to be close to people who are struggling with long-term illness.
"They don't want sympathy or folk to avoid them. They want friendship and they want to try their best to lead a full life.
"That's the attitude which is encouraged by the staff at Dee View Court and I am 100% behind it.
"You can't just put people in sick beds and feel sorry for them.
"Sue Ryder ran an initiative a couple of years ago called 'Don't Write Me Off' and the words really strike a chord with me.
"Scott and I have always been positive individuals, but we also appreciate that bad things happen to those you love, so you have to deal with it."
Gavin says he learned a lot in that respect from Robin and Claire after he became a patron of the Sandpiper Trust.
It equips GPs, anaesthetists, paramedics and nurses with specialist life-saving equipment in rural communities throughout Scotland.
Don't Write Me Off: New exhibition aims to raise awareness of neurological issues
"I have been up to the north-east on many occasions in recent years and the charity fundraising efforts of so many organisations there never fails to impress me," he said.
"When Robin was ill, he still looked outwards and never stopped trying to help others, and Claire did exactly the same.
"Although I was very sad when he died, he had a heart of gold and what a marvellous legacy he has left behind.
"It's not just in terms of the charity, either.
"He was a terrific father, who has brought up four smashing kids and I am always delighted to meet up with them.
"They all believe in going out and helping other people and it's a message which is so very important."
Mr Hastings will join the likes of Scotland rugby stars Ryan Grant and Aberdeen-born Ruairidh Jackson at the Marcliffe event, where he expects to be quizzed about the background to that epic Grand Slam triumph from three decades ago.
Even from his perspective, it feels like "another lifetime', but he has kept in touch with his teammates in the intervening period and has no doubt the real architect of the Scots' success was the take-no-prisoners philosophy of coach, Jim Telfer.
He was a man who shared many of Alex Ferguson's qualities of scaring and inspiring in equal measure.
He added: "Jim was an extraordinary figure, hugely driven, massively committed and tremendously meticulous in all his preparations.
"He was ahead of his time and he was somebody who wasn't afraid to use ruthless methods whenever they were required.
"In these days, I was working in London and only flew up to Scotland on the Wednesday night before the England match on Saturday afternoon.
"Looking back, it was amazing how much we managed to achieve, but I'm honest about the situation when I look back now.
"I'm not sure we would have won the Grand Slam without Jim Telfer, because he poured himself into the job and was incredibly focused on it, while we were still just amateur players. Talented, but still amateurs.
"On the morning of the match, I recall being at an empty Murrayfield with Craig Chalmers and Gary Armstrong and I was practicing my kicking, but, elsewhere in the city, the atmosphere was already building up.
"Anyway, I was hoofing the ball up in the air and testing the wind and, suddenly, one of my kicks saw the ball landing straight on to Craig's head and he was sent sprawling.
"For one horrible moment, I thought I might have flattened one of my teammates and I can just imagine how Jim would have reacted to the news.
"But, thankfully, Craig picked himself up, dusted himself down and, just a few hours later, he was kicking two penalties in the first few minutes to push us 6-0 in front. And we never looked back.
"It was unbelievable at the end and the whole of Scotland seemed to be celebrating.
"That's when you realise that sport can make a difference and it can lift people's spirits."
Nobody who was at the stadium will ever forget the sense of elation and exhilaration which enveloped the stadium at the climax.
Yet Gavin Hastings doesn't dwell on personal glory or take too many trips back to the past.
He has long discovered he has to keep caring about other people than himself.
'We need to change the culture in Scottish rugby'
Gavin Hastings insisted there has to be a "culture change" in Scottish rugby before the national side can entertain dreams of repeating the Grand Slam successes of 1984 and 1990.
And he said the sport was always going to be at a disadvantage in his homeland while there were only two professional clubs – Glasgow and Edinburgh – compared with the situation in other countries across Europe.
He added: "I certainly don't think there's any reason why we shouldn't reach the heights we did in the past, but it won't happen overnight. We have to go out and actively try to change attitudes and accept that professionalism is a reality.
"There is no point looking at what happened 30 or 35 years ago. Professional sport is a completely different animal from the old days and Scotland isn't being helped by only having the two pro sides – there are far more players to pick from in England, France, Ireland and Wales.
"The Irish have showed the rest of us what you can achieve with the right approach. They had only won a Grand Slam once (in 1948) in the 20th century, but they created the right environment, built up a vibrant provincial structure, and developed a winning mentality and have now achieved two more Slams (in 2009 and 2018), while their teams have done incredibly well in European competitions.
"That has not happened by accident, and I can't see why we shouldn't aspire to the same standards in Scotland in the years ahead, but our culture has to change and we have to get into the habit of getting the job done. It doesn't matter how you do it; the best sides in any sport have the ability to get over the line, even when they are not at their best.
"That is why it is important to take a hard look at what professionalism actually means. It would also help if our pro teams won something, then used that to build momentum.
"If you can manage that at club level, you can take it forward to the international game."
Further information about the Dee View Court charity dinner is available at www.sueryder.org/how-we-can-help/dee-view-court/support.