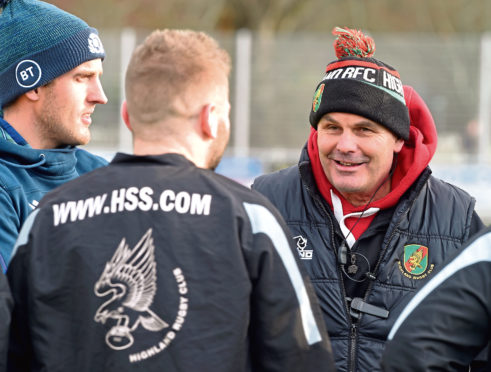 Highland head coach Davie Carson aims to build strong foundations for next season by finishing the remainder of the current campaign without losing another game.
The Inverness outfit sit third in the table, with tomorrow's trip to Ayr the first of five games remaining this term.
Carson still harbours hope of catching second placed Heriot's, who are nine points ahead, and making the Premiership play-offs – but he says a strong finish to his side's maiden National 1 season can also boost preparations for next year.
Carson said: "We are just building towards next year. We have had a couple of dips over the season as you would expect with a team going up to National 1 for the first time.
"After a hard defeat down at Heriot's just after the turn of the year we told the players they can go undefeated for the rest of the season.
"We want to try to do that and finish as high up as we can. Whether we finish third, or if Heriot's slip up and we finish second, either way it would be a fantastic achievement.
"We want to just keep winning as we are playing some really good rugby just now. We just want to try and continue that."
Highland are looking to follow up last weekend's 16-10 victory away at Gala when they face ninth-placed Ayr, with Carson adding: "Any win in the Borders is big, but we put a massive display in in horrible conditions.
"It was probably a continuation from the Watsonian and Marr games. I think the Marr one was the big one which gives us the confidence to know we are good enough to compete with any team in this league on our day.
"But if we were to be beaten down at Ayr it doesn't count for anything really."