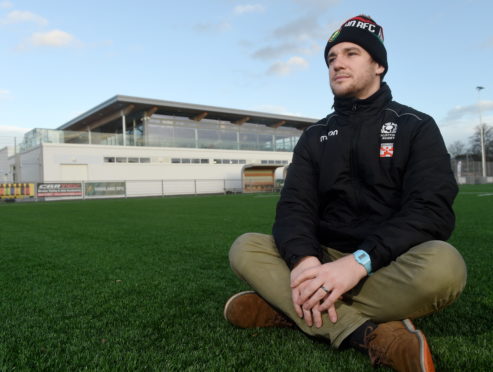 Through the dark, light emerges.
With the world mired in the coronavirus pandemic, where negativity and fear come home to roost, any green shoots have to be grasped and clung on to.
Stories of communities rallying together, people and businesses going out of their way to bring charity to those in need and random acts of generosity become a new life source. A reminder the world can still be an uplifting place.
Highland Rugby Club are one of those stories. They have made great strides in recent years to become a community club, expanding their programmes into Inverness' schools and beyond, promoting girls' rugby and opening their doors at Canal Park to share their impressive, multi-million pound facilities.
But to them, community outreach goes beyond the rugby pitch. In this period of unprecedented sporting shutdown, Highland players will be available to those in need, for menial or vital tasks around the home or businesses.
Iain Chisholm, the club's development officer, is the point of contact but it has come from a club-centred desire to pay back the backing they have been given.
"We have got a lot of teachers (in the squad) who are probably going to have a lot of free time on their hands," said Chisholm. "They don't want to be idle. It was their choice.
👩‍👩‍👧‍👧 💚❤️ #HereForHighland – #HereForEachother pic.twitter.com/FHaMQjGUow

— Highland Rugby Club 🦅 (@HighlandRFC) March 17, 2020
"We've got players stretched out across the Highlands; Tain, Aviemore, Grantown, Alness, Inverness. We say that 90 per cent of rugby has nothing to do with rugby and that's the case here.
"If anyone comes forward with any requests, we'll do it. Be it shopping or even if it's just having a chat, which might be valuable if we are stuck indoors for a few months."
Their first request has already been taken, with The Oxygen Works, a multiple-sclerosis therapy centre in Inverness which has close links with the club, receiving help with painting its interior. Lifts have also been suggested if patients need to get to appointments.
"As long as guys are OK doing it, we'll get stuck into it," added Chisholm. "We're a community club and they support us really well. It's times like this they need our support."
Chisholm is trying to play his part helping club staff as well, putting on web seminars to educate and improve their coaching team with the help of former club captain Andrew Findlater, one of those within the club who works as a teacher.
With the world draped in a cloak of gloom in this crisis, amplified by social media, finding your own way out of the shadows is a challenging but pivotal task. Tales like Highland's, just one example of kindness, offers a new path.
"It's very hard to stay positive all the time, especially with a lot of the rubbish going around on the internet and social media," said Chisholm.
"We put a lot of focus, with our kids, on being aware of what they're putting on the internet, as it's a massive danger towards mental health. I've seen it myself; refreshing Twitter and seeing what comes up. It's a strange and difficult time.
"If the club gain another supporter or sponsor, then great, but it's not about that. It's about giving back to the community that's giving us a lot."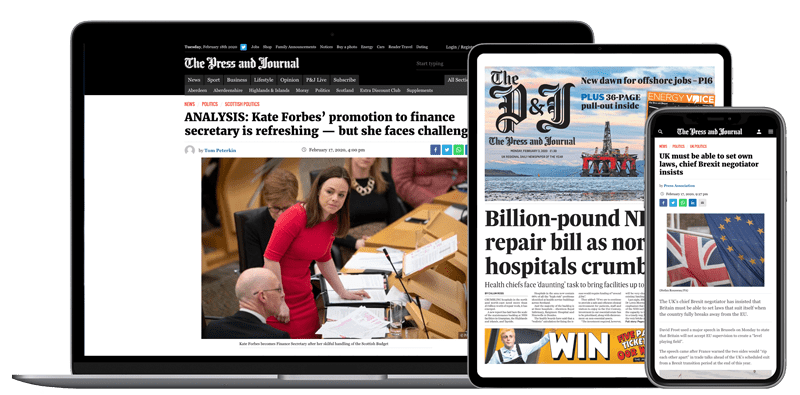 Help support quality local journalism … become a digital subscriber to The Press and Journal
For as little as £5.99 a month you can access all of our content, including Premium articles.
Subscribe