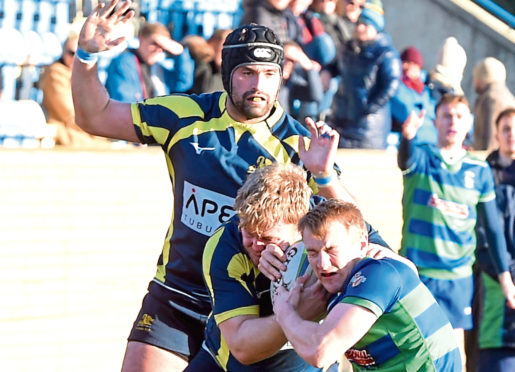 Gordonians director of rugby Bevis Reid insists his club has to prepare for an October 31 start until they are told otherwise.
Scottish Rugby plans to start its regionalised season on Halloween, but the recent restrictions imposed by the Scottish Government, in order to curb a second wave of Covid-19, have cast doubt over it starting on time.
Reid himself has doubts it will go ahead as scheduled, given the current rise in cases, but Jim Greenwood and his coaching staff are preparing the players for a start in a month.
The Countesswells side start the season away to Caithness in the Green Conference, one of the four pools of regionalised teams from National Two and Three. Also in their division are Howe of Fife, Murrayfield Wanderers, Perthshire and Strathmore.
Teams have been able to return to training as part of the SRU's return to rugby roadmap, which is at stage four at present.
The Scottish Government routemap is at phase three and only a move into the next stage would allow friendlies and competitive rugby to take place.
Dons director Reid said: "We're keeping it really simple. Until we're told otherwise, we're planning for that date. As soon as we're told otherwise we'll adapt accordingly.
"We want to get going as quickly and as safely as we can. There are a few things we have to look at logistically, like changing rooms and showers, but in terms of playing we've got a few more weeks.
"There's so much documentation been provided (by the SRU), they've been very good.
"I would be surprised, if the cases are going the way they are, if it is then. But we'll be ready."
The top teams from each of the four pools would progress to the end of season play-offs.
After the regional competition is completed they would move into a national one, again split into four pools where the winners would move on to the play-offs.
Gordonians will go up against Lasswade, Berwick, Kirkcaldy, Stewart's Melville, Peebles and Preston Lodge.
Reid added: "It's as we expected. Logistically it's not that different from a normal league for us. For clubs in the north and north-east, you're still going to have a bit of travelling to do, especially in stage two.
"In stage one we still have to go to Edinburgh and Caithness.
"It's more regionalised for the Edinburgh and central belt teams and I understand that."