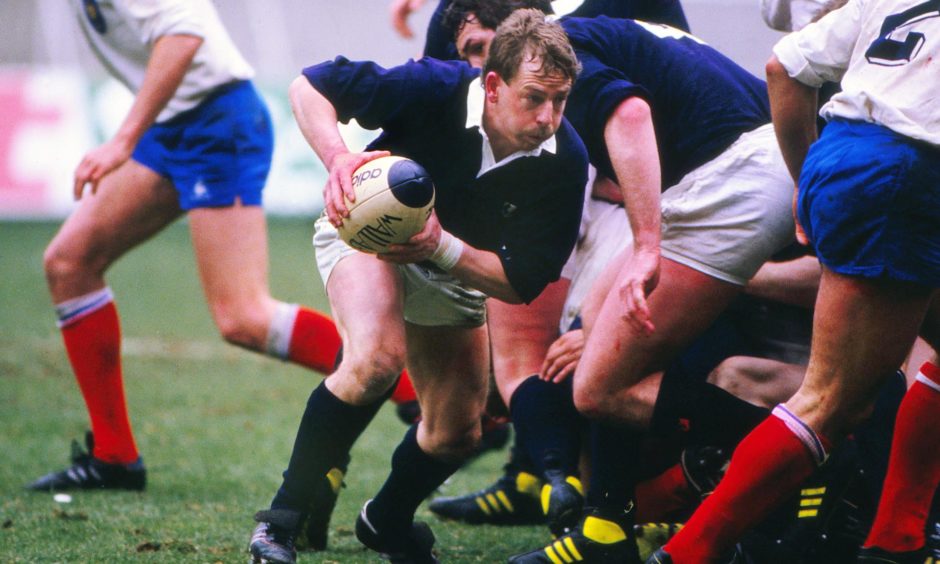 It was one of those moments which leaves a permanent impression; a night when several of the greatest players who have ever graced the Scottish rugby stage talked about their triumphs and travails.
And they did it during an event which had been organised to mark the publication of my book Southern Comfort, highlighting the remarkable impact which Border stars have made at the highest level of the international game for the last 140-plus years.
As we arrived in Hawick, I felt privileged that I was sharing a platform with the marvellous John Rutherford, prince of stand-offs, and Gary Armstrong, the tireless scrum-half who led his country to glory in the 1999 Five Nations Championship when they came so close to emulating the Grand Slam exploits of 1984 and 1990.
Stalwarts
John and Gary were stalwarts of those different sides whose members have been immortalised in the chronicles. But, once the night started, the conversation turned to another man who ran through a barn door for Scotland on so many occasions.
That was in 2012 and, at that stage, Roy Laidlaw was merrily reminiscing about the mixture of tenacity, technical expertise and terrier-like resilience which ensures that his 1980s partnership with Rutherford is still regarded as one of the legendary pairings.
During our conversation, they could almost finish off each other's sentences and they both shook their heads with a cry of "Yikes" when I asked how difficult it was to live up the standards set by their fearsome coach, Jim Telfer – another Borderer with the ability to make man-mountains quake in their boots if they offered anything less than 100%.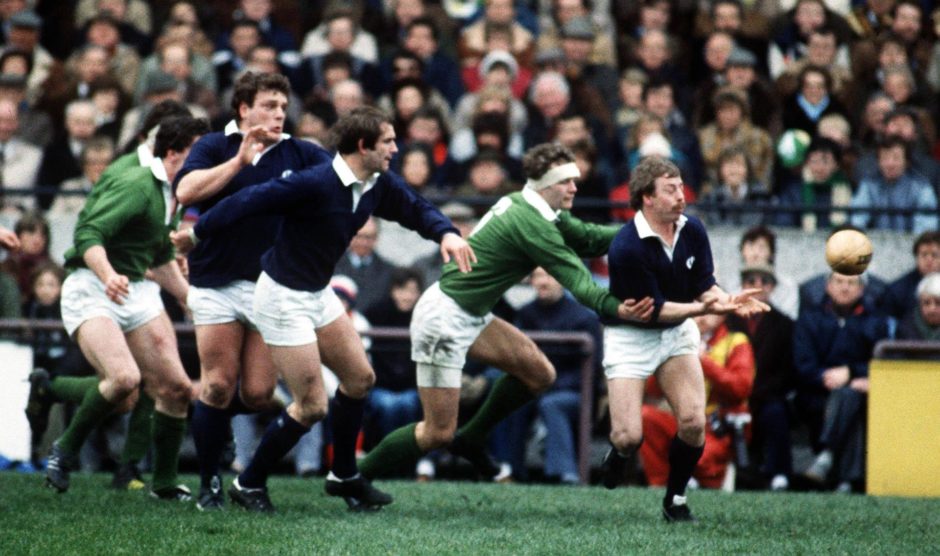 It was obviously a shock when Laidlaw revealed last week he is suffering from dementia and believes that the regular head knocks he sustained throughout his career with Scotland and the British and Irish Lions have taken a grievous toll.
Yet it was typical of this little coiled spring of unstinting energy and enthusiasm, who is now 67, that he should add he had "no regrets whatsoever" about his illustrious career being the likely cause of his suffering from Alzheimer's.
There have been too many of these stories in recent years, affecting such fabled individuals as Billy McNeill, Frank Kopel and Aberdeen's Anfield maestro, Ron Yeats.
Indeed, I heard the news about Laidlaw even as I was finishing another piece about former world champion boxer, Ken Buchanan, who is also struggling with dementia in an Edinburgh care home and only remembers glimmers of his glorious past.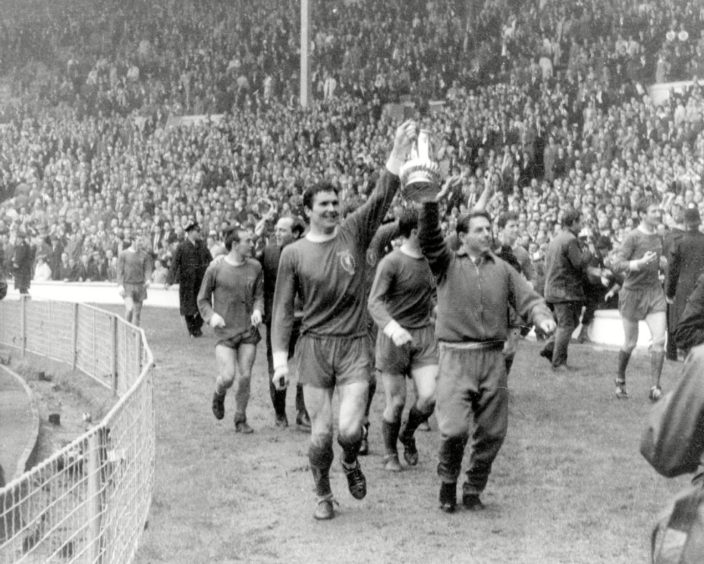 But, in Roy's case, it's hard to overstate how this engaging, twinkly-eyed character could become a whirling dervish once he walked onto a rugby pitch. There was no need for Red Bull to give him wings, just the scent of battle and the opportunity for him to renew acquaintances with Rutherford and spark havoc among opponents across the globe.
The Jed-Forest legend played 47 times for Scotland and four tests for the Lions on the composite squad's fraught and occasionally fearsome 1983 tour to New Zealand.
Pivotal member
He was also a pivotal member of the 1984 Grand Slam ensemble, scoring a brace of tries in the third game of the championship in Dublin that clinched the Triple Crown. And I've never forgotten his description of how he helped silence a fervent Welsh crowd when the Scots launched their campaign in a crucible of noise.
As he said: "The Welsh just expected to win these matches and they usually did, but a lot of us had been in New Zealand with them and we realised they weren't supermen.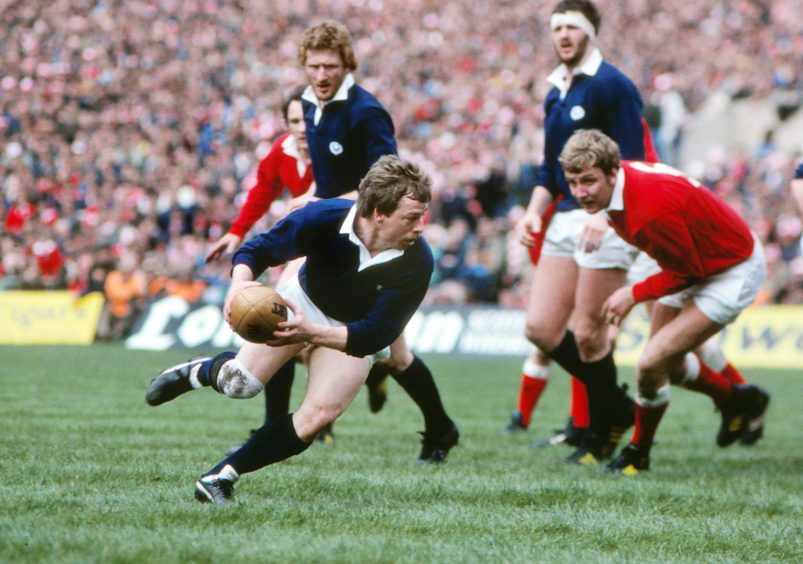 "Of course, we respected them, but we had seen them at close quarters, Scotland had beaten them in Cardiff recently, and they had their weaknesses, their insecurities just the same as anybody else.
"It was a tough game, just what you were used to in the championship in the middle of winter. But we kept battering away at them, we scored tries through Iain Paxton and Jim Aitken and we eventually won 15-9. It was a turning point for a lot of us. We had struggled the previous season, but we stepped up a few notches.
"And there was a hard edge to the team, established by the Jims (Aitken and Telfer). We weren't going out there to come second if we could help it. We didn't get down on ourselves if things went wrong. People reminded us that Scotland hadn't won a Grand Slam for 59 years, as if they thought it would mean we would be under extra pressure.
"But you know what…we didn't have any 60-year-olds in our team, so we didn't worry about what happened long before any of us were even born."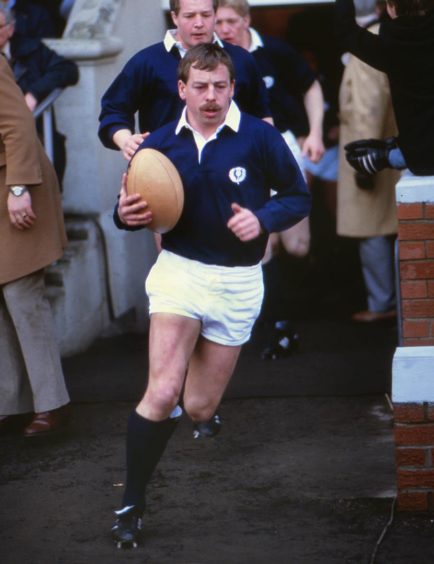 This attitude sums him up perfectly, but following his man-of-the-match performance in Dublin, where the visitors won by a resounding margin of 32-9, Laidlaw spent a night in hospital with concussion as the prelude to participating in the competition's climactic contest the following week against France.
It was just one of the many instances of head knocks he suffered during his career.
Sorry toll
These bruises and wounds have cumulatively taken a sorry toll on many of the sport's most redoubtable performers and there were no head injury protocols in these days. On the contrary, players were expected to dust themselves down and return to their feet with nothing more than a quick splash of liniment – although not on the head.
In these circumstances, it was unsurprising that amateur players were unknowingly storing up trouble for themselves, but one of the most positive aspects of Laidlaw's story is his utter refusal to waste time indulging in recriminations.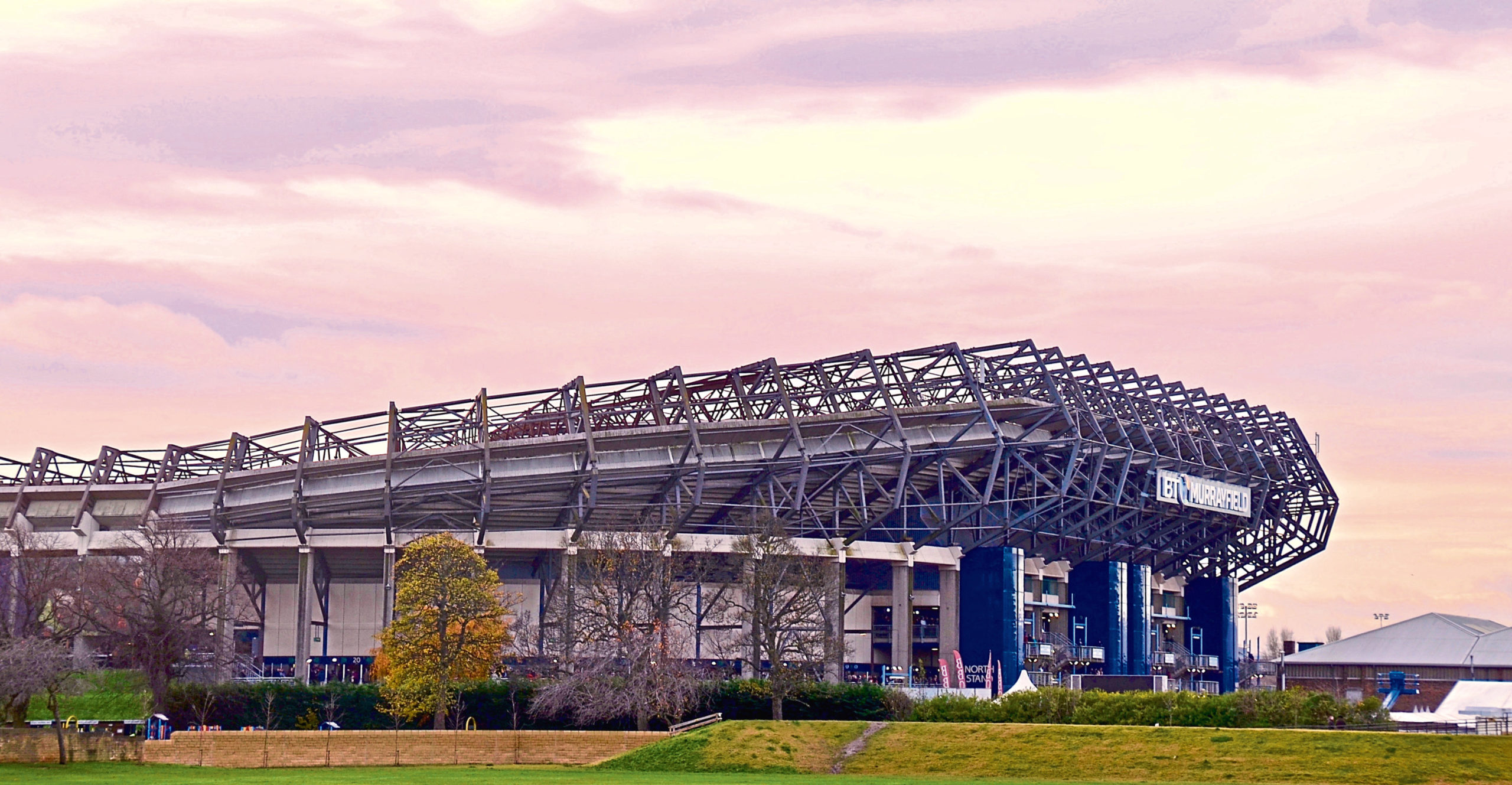 Instead, his philosophy is that he was blessed to be able to flourish in the hotbed of rugby that was the Borders at a time when the region routinely produced a conveyor belt of internationalists, whose contribution was crucial to both Grand Slam triumphs.
As he told the BBC's John Beattie: "If you look at my history, I go back to primary school when I was introduced to rugby, and I have played something like 500 games.
"I am one of the smallest players who has ever played rugby for Scotland, so you have to get down low to tackle.
"It is just inevitable, but I have no regrets whatsoever about my Alzheimer's because I have had a great life and have enjoyed everything I have done."
His long-time confrere, Rutherford – the pair still play golf together – shared Laidlaw's recollection of how Lions trauma turned to Scotland success in a matter of months.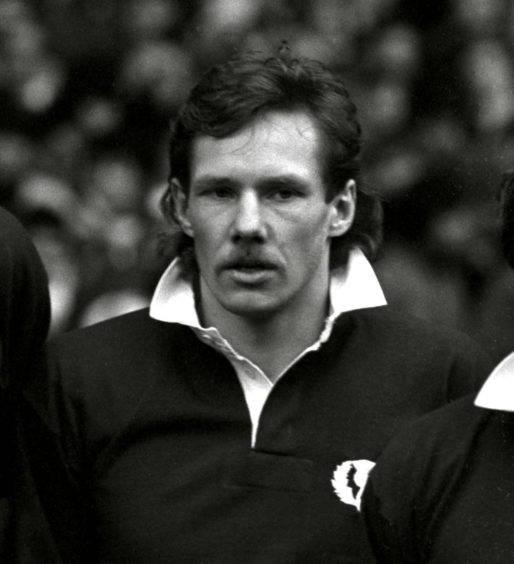 "When you first join up with the Lions, you tend to be a bit overwhelmed and you don't have the same confidence as the lads from Wales and England," said the Selkirk man.
"But then, when you begin training with them, you soon discover they aren't actually any better than you. There were eight of us on the tour – and the likes of David Leslie didn't even make the party – and we saw pretty quickly that we didn't have any reason to have an inferiority complex.
"I remember Roy Laidlaw saying to me on the plane back home that he fancied Scotland's chances in the 1984 Five Nations.
"We didn't make a big song and dance about it. But we knew, as a squad, we were capable of beating anybody in the championship and we had France and England at Murrayfield, which was usually the schedule which gave us the best opportunity.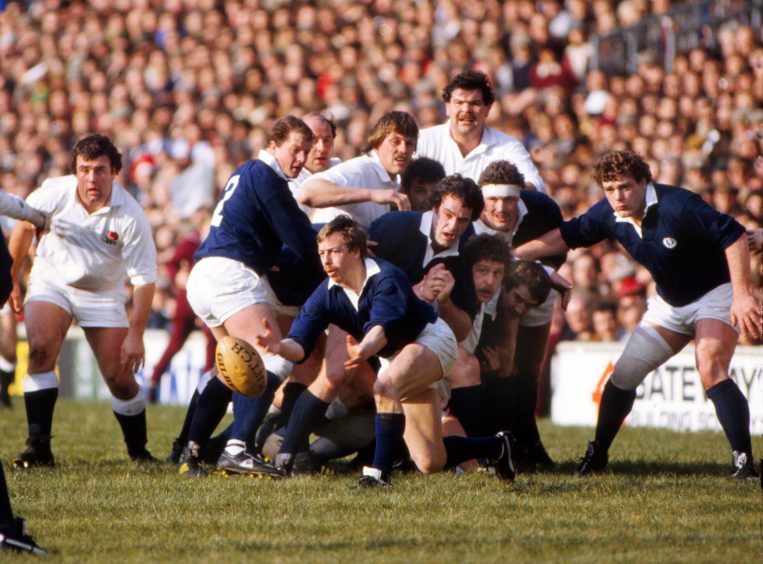 "Yet I still say, to this day, that we wouldn't have won the Grand Slam without the efforts of Jim (Telfer). He worked on everything to the nth degree and he put a huge amount of effort into everything from tactics, to watching videos and studying the weather forecasts. Jim was ahead of his time in so many different ways."
In advance of the Five Nations campaign, the Scots had gained considerable confidence from a 25-25 draw with the All Blacks in Edinburgh.
No weak links
They could be fast and open in their style, blessed with mercurial backs, such as Rutherford, Laidlaw, David Johnston, Peter Dods and Euan Kennedy, or they could muscle up against anybody, bolstered by Test-class players like Iain Milne, Colin Deans, Iain Paxton, John Beattie and David Leslie and Aitken. There were no weak links.
In the event, the Wales tussle was hardly a classic, but nobody in blue was moaning after they emerged with the spoils. It was merely the first rung on the ladder, but it was a quietly satisfied group of young men who returned from the Principality the next day.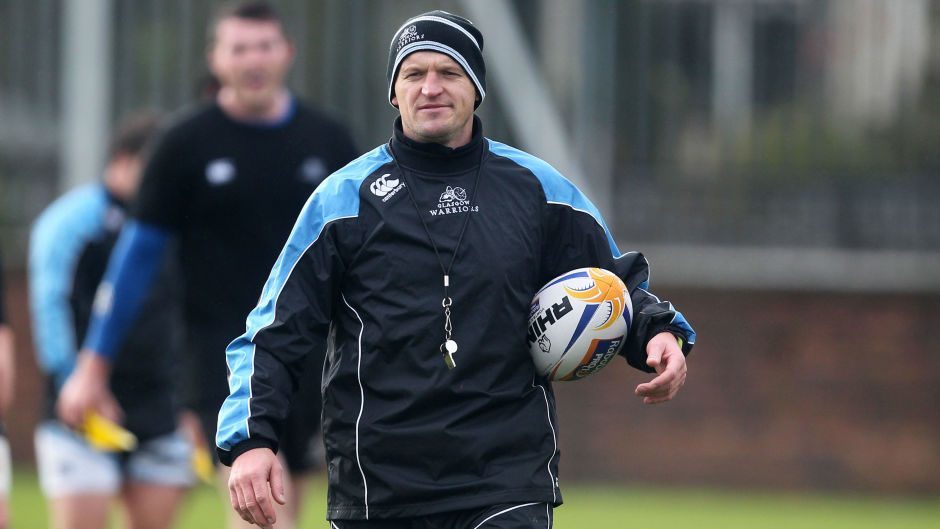 There were no grandiose predictions of glory at the climax in Cardiff and one hopes Gregor Townsend's class of 2020 display the same determination to douse the dragons' fire when the sides meet in the much-delayed Six Nations fixture later this week.
After all, the Welsh have gone off the boil in the last 18 months and the departure of Warren Gatland means there will be no more mind games from this Kiwi master of psychology. Not that words or gestures ever mattered to Laidlaw and Rutherford.
As the former said: "People in the Borders judge you by your actions, not your words. Anybody can shoot their mouths off, but we never got away with that when we were growing up in Selkirk or Jedburgh or Melrose. Or even Hawick and Gala. If you had a bad game on the Saturday, the locals let you know about it for the rest of the week."
Wee Roy is one of the most cherished figures in the Scottish firmament.
He has never taken a backward step in his life and one suspects that he never will.
It would be a huge pick-me-up if the new generation could rekindle the pride, passion and pedigree of performance which he and his mates did to such potent effect in 1984.