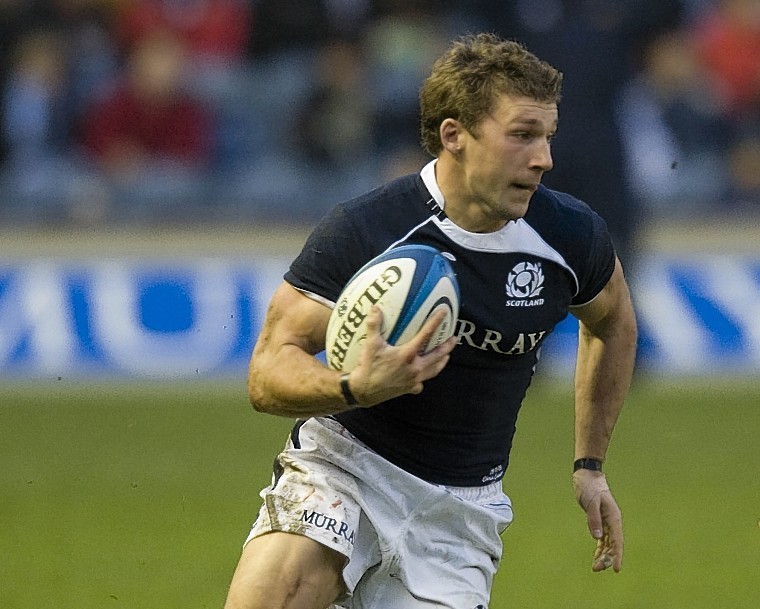 Chris Cusiter cut a sad figure in his kitchen after a phone call telling him he wasn't wanted by Scotland, but the scrum half is back in the squad and determined to stay there.
A month ago, the 32-year-old from Aberdeen got the dreaded call from attack coach Duncan Hodge prior to the announcement of the six nations squad informing him his services would not be required.
Instead, Vern Cotter wanted to go with Greig Laidlaw, Henry Pyrgos and Sam Hidalgo-Clyne for the scrum-half role as all three are goalkickers – something Cusiter lacks.
But Cotter has recalled Cusiter in light of a head knock sustained by back-up number nine Sam Hidalgo-Clyne which has seen the Edinburgh half-back placed on a concussion protocol.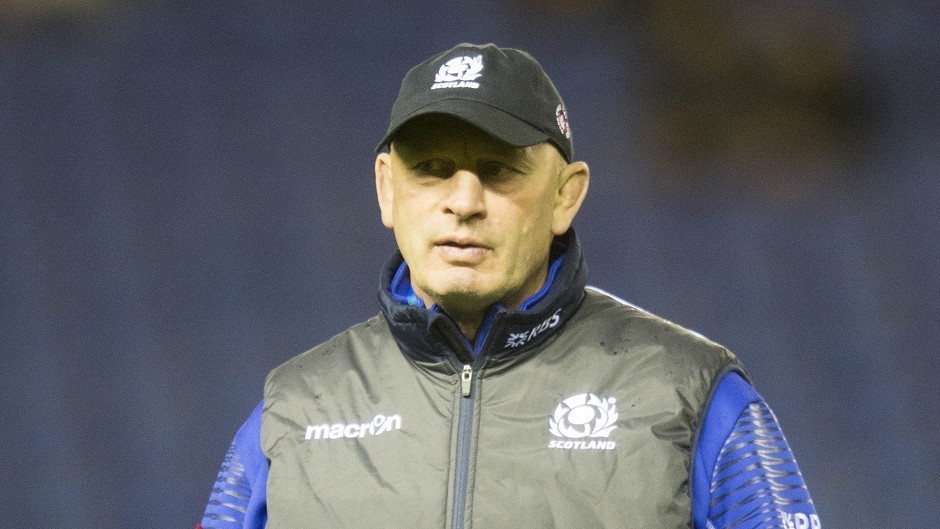 Now 70-times capped former British and Irish Lion Cusiter is back in the squad for Saturday's Murrayfield game against Italy.
He said: "Duncan said it was close, a tough call, and goalkicking came into it from what I understand. Greig, Henry and Sam are good goalkickers, I am not but I'm not used to being judged on that. I think it's the first time I've been left out on form and it hurt. I was in the kitchen and I just sat there for about 45 minutes thinking it's not much fun."
The Sale Shark added: "I would never take it for granted but I thought I'd make the training squad after playing in November.
"You quickly have to come to terms with it. It's helped being down in England away from it a little bit, I played quite a lot of games this year. I thought, well, if they aren't going to pick me on that then I have done all I can. Things move on. I am 32 and there are not that many guys playing international rugby who are above 30. But if you are fit and playing well and regularly you always think you have a chance.
"There was a lot of competition to make the match squad. I saw Sam in January and I thought he was playing really well. He has got real pace and real talent and I knew he would come through at some point, I was just hoping it would not be when I was still around."
Yet, Cusiter still feels he has much to offer the team – his input in the final minutes of the fixture last year in Rome was crucial in Scotland's last-gasp win.
He said: "Sam is going through his concussion protocol, so they needed cover. I could just be here for two days but it is nice to try and get up to speed. I am ready. It is still a goal of mine to play in the six nations and to make the World Cup. For me, it is always helped to have that underdog thing going on.
"So, not making the squad, I thought 'right, I'll tell you what, I'll play as well as I can and you have to pick me'. I was pretty disappointed for a couple of days but it does strengthen your resolve."
There are also Scotland squad recalls for number eights Adam Ashe and David Denton, who have recovered from injury. In addition, the loss of Gordon Reid and Jon Welsh has been covered by including Alex Allan and Findhorn's Moray Low.
Ashe (neck) and Denton (calf) were the first and second-choice number eights in November but the young Glasgow Warrior has not played since the All Black Test, while Denton was injured in the week prior to the six nations opener against France.
Allan, 22, won his first cap during the summer, while Low, who was born at Torphins, has won 29 caps but hasn't been considered since he moved to Exeter from Glasgow.