Scotland's national team players will start the new season with a brand new match kit.
Drawing inspiration from the previous, and highly popular, Rugby World Cup 2015 shirts, which were bought in record-breaking numbers over the past 12 months, the 2016/17 kits feature some new design twists.
The home strip is naturally navy blue and features a new white stripe across the shoulders. It also includes a return to the classic white collar of previous Scotland shirts, with the added detail of including the popular Scottish Rugby tartan elements both under the collar and around the waistband.
The tartan theme continues with an innovative pattern embossed on the back of the shirt, with purple reinforced stitching used to finish the seams.
The shorts will be white with subtle Scottish Rugby tartan detailing around the leg. The full kit is finished off with navy socks carrying a purple and white hoop design.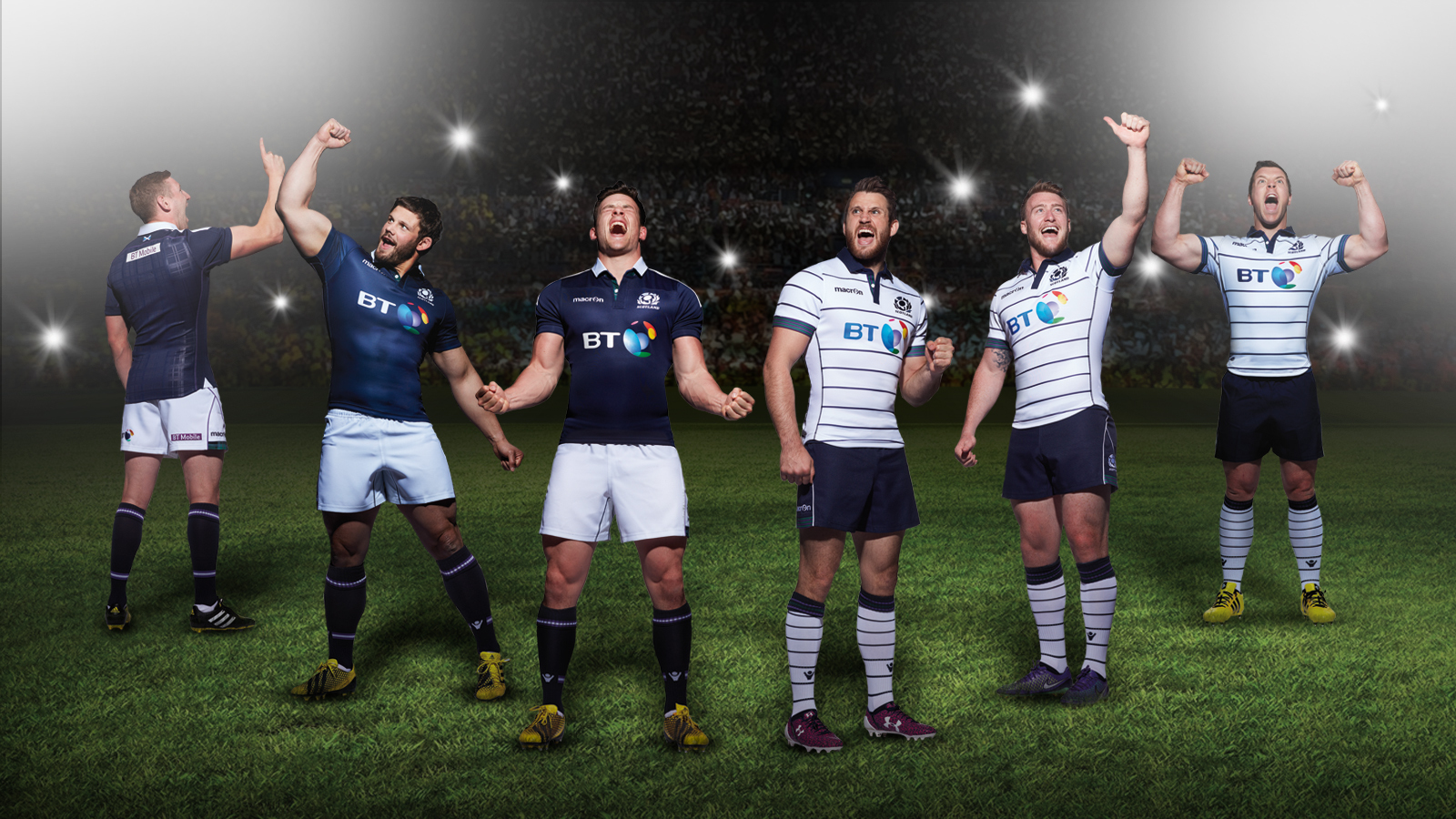 The alternate kit pays homage to the popular away shirts of the late 1990's, with a white base colour and narrow navy blue pinstripe and navy blue collar.
Again there is unique detailing with thistle green and purple pinstripe colouring being added to the shirt sleeves and under the collar to represent the colours of the Scottish internationalists' ties.
The alternate shorts are navy blue and the socks are white with thin navy hoops and a navy top.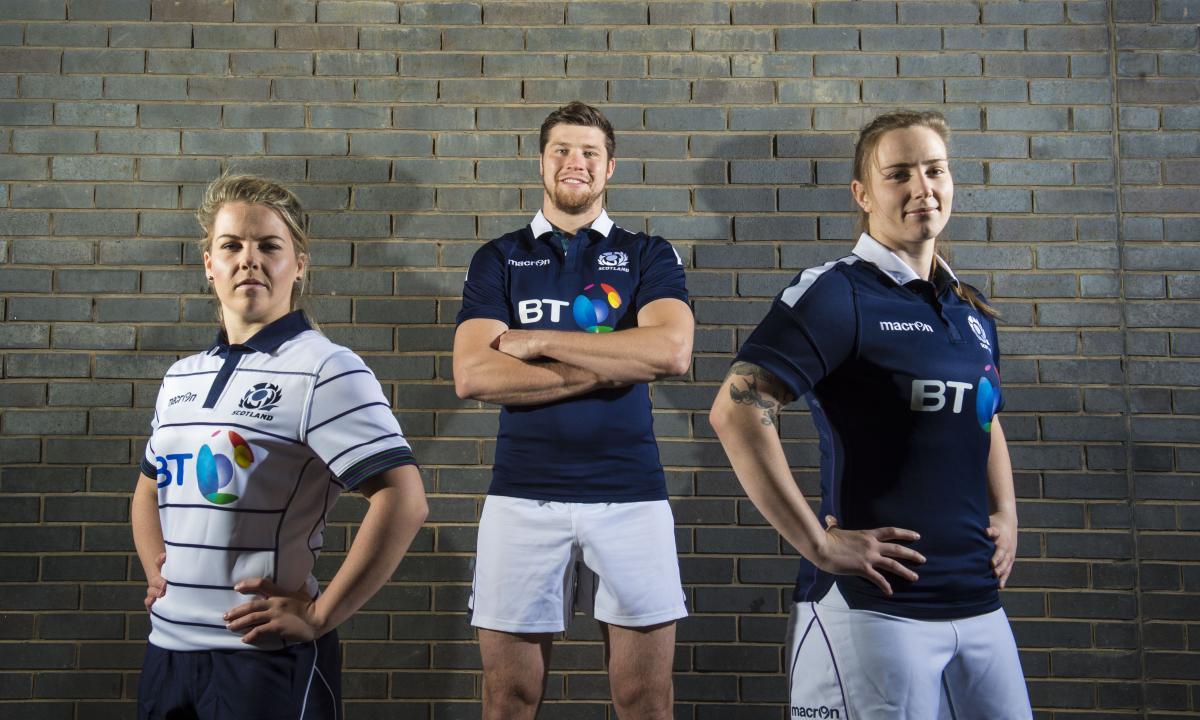 Dominic McKay, Scottish Rugby's Chief Operating Officer, said: "Following on from the hugely successful RWC 2015 kits, Macron have designed and manufactured home and alternate kits for our national teams which we are confident will prove to be a hit with both players and fans alike."
Both kits can be pre-ordered on shop.scottishrugby.org from today and go on retail sale in the Official Scottish Rugby Store at BT Murrayfield at 9am Friday.
Fans can see the national team players wearing the new kit in action for the first time during the autumn international series in November when they take on Australia, Argentina and Georgia.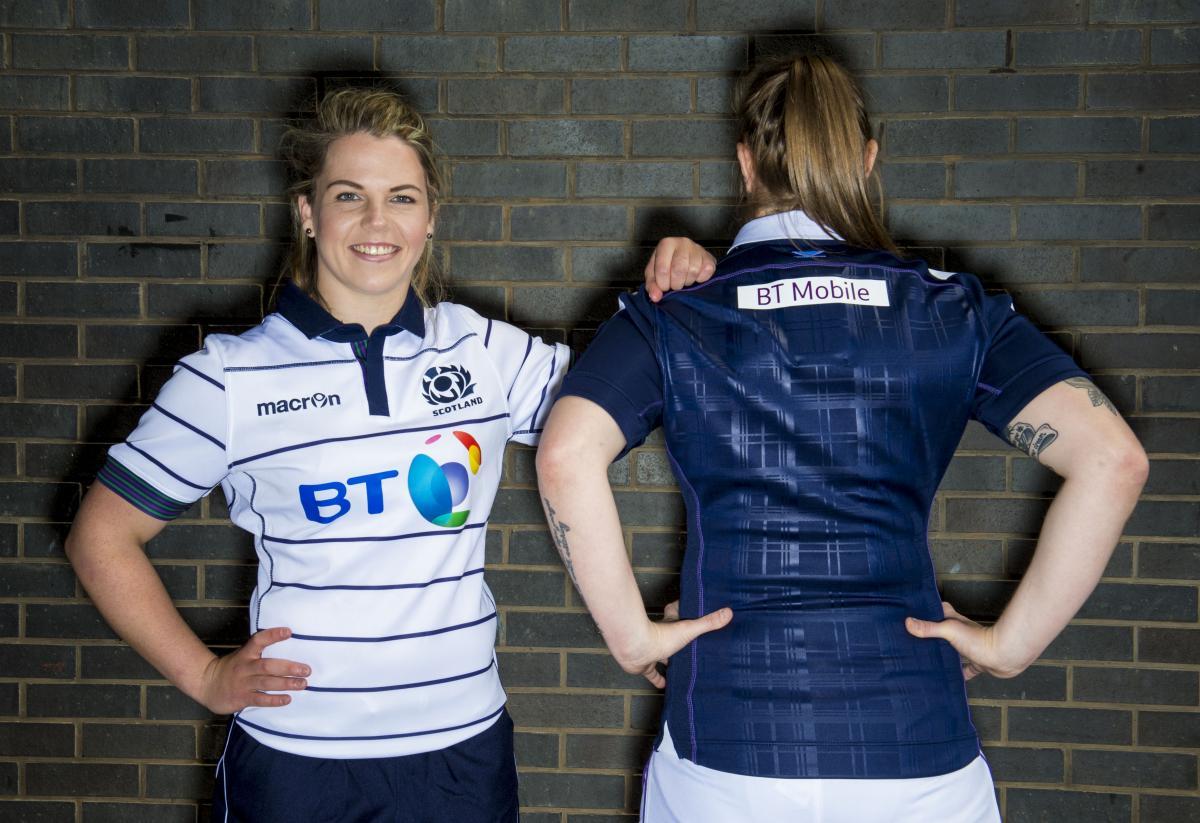 What do you think of the new kit? Let us know below…