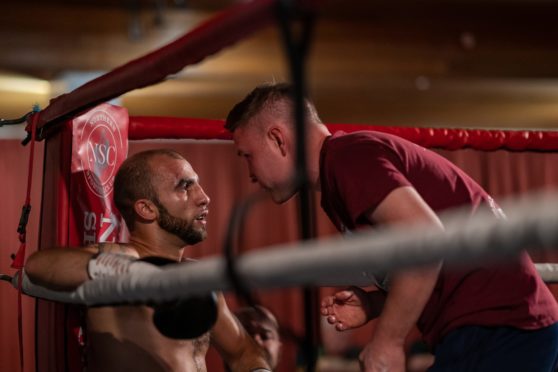 Professional boxing returned to Elgin for the first time in 80 years on Friday, and the vibrant Moray crowd looked in the mood for plenty more.
Elgin lightweight Andrew Smart topped the billing at Northern Sporting Club's 'Homecoming' show, with the 25-year-old giving local fans reason to cheer with a 58-56 points victory over Englishman Dean Jones.
It was a commanding triumph by 'Super' Smart in his first six-round bout, with his third successive professional victory continuing his strong progress since moving up from the amateur ranks.
It was also a proud moment for Smart, who was surrounded by friends and family at Elgin Town Hall, with both of his previous triumphs coming in Aberdeen.
Smart's career progression could be the driver for Elgin to stage more shows. As he advances, so too will the scale of his fights, and his home town looks well equipped to showcase the next steps of his journey. There was a clear appetite to embrace boxing on Elgin's doorstep and Smart's performance did not disappoint the crowd of around 350.
Friday's event was possibly a glimpse of things to come, with Smart hopeful of being given another home outing early next year. The eventual aim is to compete for a title in his home town.
Although next on the agenda for Northern Sporting Club is a co-promotion with Kynoch boxing at the Treetops on November 16, Smart's management are keen to expand beyond their Aberdeen base in an attempt to take boxing to local supporters.
The Elgin show came around sooner than expected, following the postponement of a show in Aberdeen on August 30, but managers David and Matthew McAllister will have taken huge encouragement from the success of the hastily arranged billing.
It was a triumphant night all round for the club, with all four of their boxers on show emerging victorious.
Although Smart topped the billing, just as notable was a debut professional triumph for Strathpeffer middleweight Ben Bartlett against Northern Irishman Alec Bazza. Bartlett's management have high hopes for the teenager, who recently signed on following a short amateur career, and is looking to follow in the footsteps of his father Sandy who was the first professional Highland boxer to contend for Scottish and British titles.
Bartlett was backed by a strong following which made the trip to Moray for his four-round triumph, and perhaps a show in the Highlands could await his supporters in the future?
Another cause for celebration was the display of Macduff welterweight Callum Stuart who convincingly defeated Englishman MJ Hall on points to make it two wins from two professional outings, even threatening a knock-out when he had Hall on the floor towards the end of the bout.
The future certainly looks bright for boxing in the north.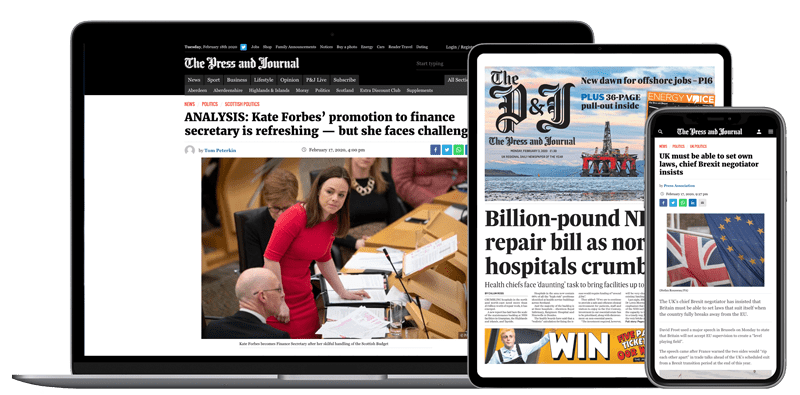 Help support quality local journalism … become a digital subscriber to The Press and Journal
For as little as £5.99 a month you can access all of our content, including Premium articles.
Subscribe