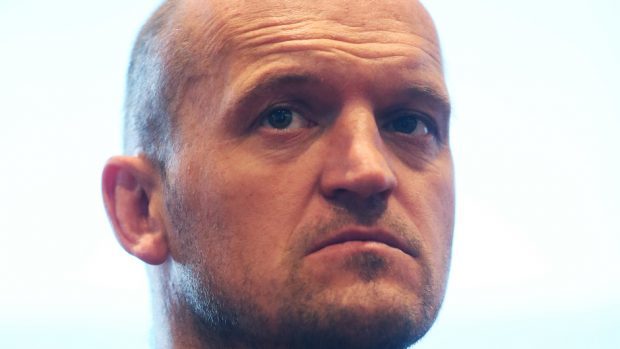 The weekend's news that Conor O'Shea had stepped down as Italian coach was hardly surprising.
After all, since the former Irish internationalist took charge of the Azzurri in 2016, they have not won a single Six Nations match and gained just one losing bonus point against Scotland.
Yet his departure means that, for a variety of reasons, four of the Six Nations countries will go into the 2020 competition with new head coaches, given that O'Shea's exit was preceded by Joe Schmidt, Warren Gatland and Jacques Brunel at Ireland, Wales and France.
All of which surely means we should be discussing why there has been so little speculation over Gregor Townsend's position at the helm of the Scottish set-up.
Let's not forget the uninspiring World Cup campaign wasn't the first signs of trouble for the Borderer. His team has been trounced twice by the Irish and Welsh this year and, irrespective of the petty wrangling between Scottish Rugby chief executive Mark Dodson and World Rugby, anybody who has witnessed their recent performances against the leading countries has to accept the Scots were comfortably the worst of the home nations in Japan.
On Saturday, I spoke to the former Scotland prop, Peter Wright, whose GHK charges had beaten Gordonians 50-12 at Countesswells, about the current state of the game in his homeland. And, befitting a tough-as-teak character who used to terrorise opponents and referees alike, he didn't mince his words.
From Wright's perspective, there is no value in clinging to such displays as the second-half rally against England at Twickenham where they fought back from 31-0 in arrears to get a 38-38 draw.
In the contests which have really mattered, such as the opening World Cup tussle with the Irish, Townsend's troops were simply posted missing.
As Wright said: "If I was a Scotland player, I'd have been embarrassed by that performance. There was an improvement in the matches afterwards, but Japan were terrific in the final match and the bottom line is we couldn't get out of our group."
The 51-year-old hasn't been a fan of some previous appointments – and he still thinks Murrayfield is too much in thrall to "Australian and New Zealand accents" when they are searching for coaching talent.
But there is no glossing over the lack of progress from the Scots and, if anything, they have regressed since Vern Cotter was in charge.
It seems to be common knowledge that Glasgow Warriors coach Dave Rennie is bound for Oz at the end of the season and, amid the hectic reshuffling which is happening elsewhere, Townsend should be facing increasing scrutiny.
So why isn't he? With the Six Nations less than three months away, his side has to tackle Ireland, Wales and Italy on the road, with the French and English travelling to Edinburgh. Only one of these opponents will still have the same person calling the shots as they did at the start of this year.
I've no doubt Townsend will still be in situ in February, but why has there been so little debate about the issue? If this had been a football World Cup, the knives would have been sharpened long ago, as they will be if Steve Clarke fails to reach next summer's European Championship.
Perhaps the optimists are clinging to the hope that Townsend's high-octane philosophy will eventually bear fruit. Maybe they think there is nobody better for the role.
Yet the World Cup is a cyclical event and any new coach would require time to stamp his imprint on the squad.
If the rest of Europe is recruiting fresh blood, it's strange that the Scots are happy to persist with somebody whose team are in a worse place than in 2017.