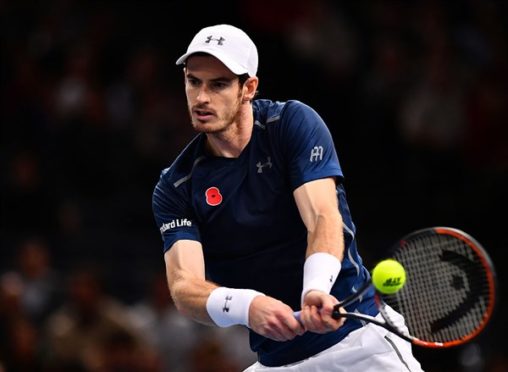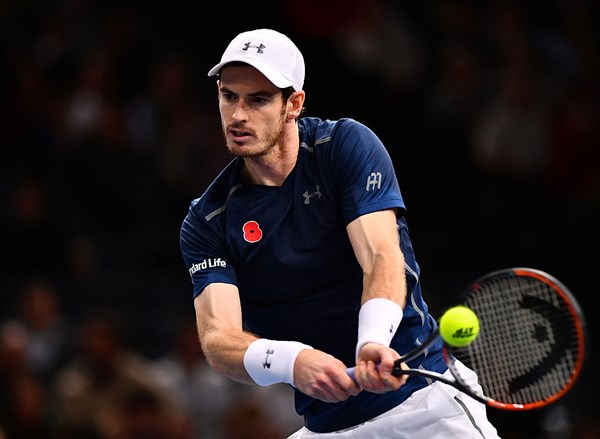 Cast your mind back 12 months ago and it seemed that Andy Murray was a washed-up superstar with nowhere to go except retirement.
The 32-year-old Scot, with three Grand Slam victories, had pushed his body to the limit and his tearful embrace of his physical travails testified to his acceptance that the grand days of Wimbledon and US Open were lodged in the past.
It was sad to behold. And yet the manner in which Murray has bounced back from the worst adversity and is now talking about meeting and beating the likes of Roger Federer, Rafael Nadal and Novak Djokovic is one of the most extraordinary stories in the 2019 sporting chronicle.
Just recall the transformation. In January, Murray was receiving a video tribute from his peers at the Australian Open in Melbourne. He had worked to the limit of his endurance and physicality and his body was aching.
There were emotional responses from friends and rivals throughout the tennis world and it was widely accepted that his days as a top-level competitor were finished.
Yet, after receiving surgery, Murray, magnificently obdurate and stubborn, has proved the fires burn brightly. He beat Stan Wawrinka to win the European Open. He was fantastic, whether inspiring his UK colleagues or hitting the heights himself, in last week's revamped Davis Cup. And one suspects there is more to come from the greatest player in British tennis history in the 21st century.
There are parallels between Murray and Tiger Woods in terms of how they have rallied in 2019. Woods won the US Masters in dramatic circumstances and Murray has proved he can keep propelling himself beyond potentially treacherous cul-de-sacs of vulnerability.
He's realistic, even after everything that has happened in his career. As he said: "Nobody has come back from an operation like this in singles."
But Murray's revival has been uplifting and if you ever doubt the power of commitment, check out a film which is on Amazon this Friday.
It brings into sharp focus the man's Stakhanovite will – allied to cutting-edge medical techniques – which have resulted in the Dunblane man returning to court action with genuine aspirations of climbing rapidly up the ATP rankings in 2020.
As he says: "This film will take you on a journey through what were some of the lowest, most difficult periods of my life, both physically and mentally.
"Hopefully, they will show that, with the right mindset and work ethic, anything is possible."
At the moment, nobody is pretending that Murray will regain the heights which propelled him to world No 1 status. But the fact he is even back in the mix at all is wonderful.
He refuses and is unwilling to accept defeat. And, with this fellow, nobody should dismiss his epic Lazarus qualities.
**The inspirational story of Elena Baltacha, one of the world's top tennis stars who died aged 30, five years ago, will be told in a new feature-length documentary on BBC Alba next weekend.
Elena made it into the top 50 ranking players in the world, despite the difficulties that she faced due to her debilitating illness, which affected her liver.
In 2012, she realised a lifelong dream when she was selected for the GB team for the Olympic Games in London.
The talented tennis player succumbed to liver cancer; she had only been married to her tennis coach and partner, Niño Severino, for five months when she passed away.
The new film gives a unique insight into the woman off the court; the daughter, sister and friend who was loved so dearly with her story told through the testimony of Elena's family – her father Sergei, sister-in-law Rosie, and her husband.
The film also features Elena's Fed Cup captain Judy Murray and her former coaches Jimmy Mackechnie, Alan Jones and Jo Durie.
Writer, producer and director Margot McCuaig, said: "Elena Baltacha didn't just pursue her dreams, she embodied them."
The programme will be broadcast on BBC Alba on December 1 at 9pm.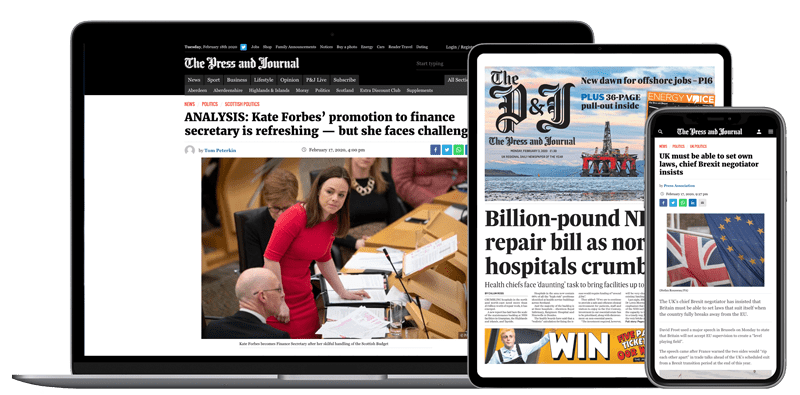 Help support quality local journalism … become a digital subscriber to The Press and Journal
For as little as £5.99 a month you can access all of our content, including Premium articles.
Subscribe