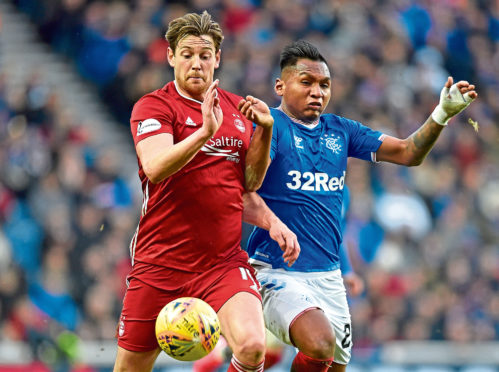 Derek McInnes will be licking his lips at the chance to get Aberdeen's season off to a flying start on Saturday.
The visit of Rangers to Pittodrie is the sort of game Derek will have craved before the fixtures were announced and I'm sure the Dons boss will be feeling the excitement as the countdown to competitive football continues.
It was way back in March since we last saw a proper game of football played in Scotland and, while the fans will not be present for the foreseeable future, it is still great to have the Premiership back. I know I can't be the only one desperate for a fix of Scottish football again.
If I was the Aberdeen manager I'd want to face either Rangers or Celtic straight away.
Once they are up and running they Old Firm are formidable, but to have home advantage on the opening day of the season is as good a time as any to face them.
All season the focus will undoubtedly be on Rangers' attempt to stop Celtic from winning 10 league titles in a row, so that makes this a season-defining one for Steven Gerrard.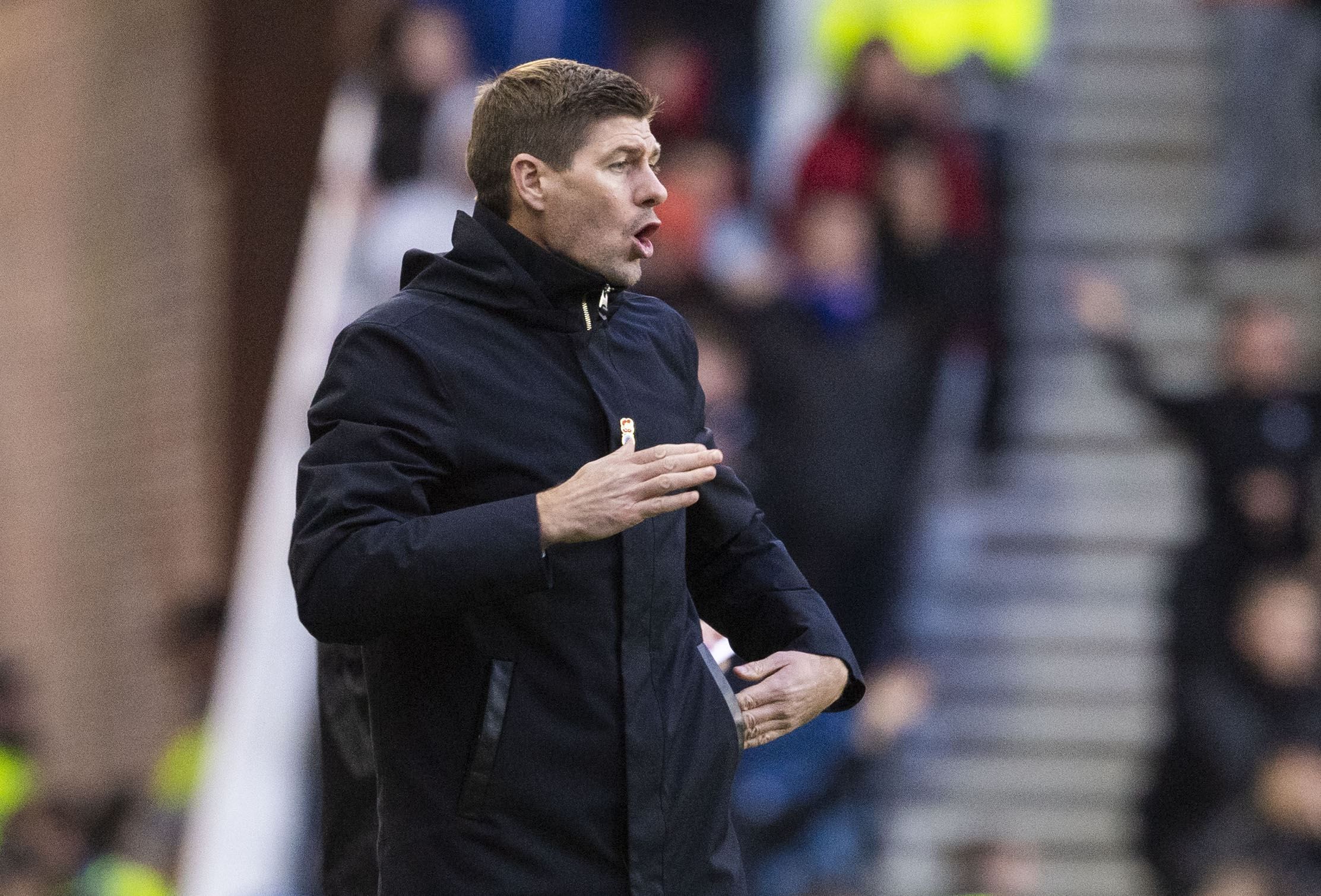 It's his third campaign in charge at Ibrox and he has to deliver not just a trophy, but the league championship. Anything other than the Premiership title on display in Govan is going to be viewed as failure.
That's the pressure which comes with managing Celtic or Rangers. It's all or nothing and finishing runners-up counts for zero in the eyes of the fans.
Rangers have had a good pre-season. They have won their games and haven't conceded a goal.
But I've seen enough pre-season campaigns to know it's when the competitive element kicks in that you find out just how prepared you are and a trip to Pittodrie on the opening day of the season is as stern a test of any side's credentials you will get in this country.
What we don't now at this stage is whether Alfredo Morelos will still be a Rangers player by Saturday.
It seems his time at Ibrox is nearing an end as Lille try to come to terms on a deal to bring the Colombian hitman to France.
If I was Gerrard I'd be cashing in my chips at this point. The lad gets you goals – but at a price and in this campaign more than any other the less liabilities the Rangers boss has in his side the better.
He can ill-afford a volatile forward, one who is easily wound up by the opposition, to be sitting in the stands. If Gerrard gets £10 million to sign a replacement I'm sure he will be happy to let Morelos leave.
Whoever leads the Gers attack Aberdeen, for their part, have to remain calm. It has been almost five months since the Dons played and they will be fired up for this one.
But what they cannot do is let that excitement or desire overstep the mark.
Staggies need an early boost
My first game in person will be Monday's Premiership opener at Victoria Park as Ross County get under way against Motherwell.
It will be my first chance to see the new arrivals at Dingwall and it's also a big test for Stuart Kettlewell as he begins his career as manager on his own.
It will be a lonely job at times for Stuart following his co-manager Stevie Ferguson's decision to take on a different role at the club.
If I know anything it's that there will be highs and lows for the Staggies. It comes with the territory of managing a club which sets out every season with the first goal of ensuring survival in the top flight.
Stuart will have wanted a home tie to start as matches at Victoria Park are going to be pivotal for the club's hopes of having a good season.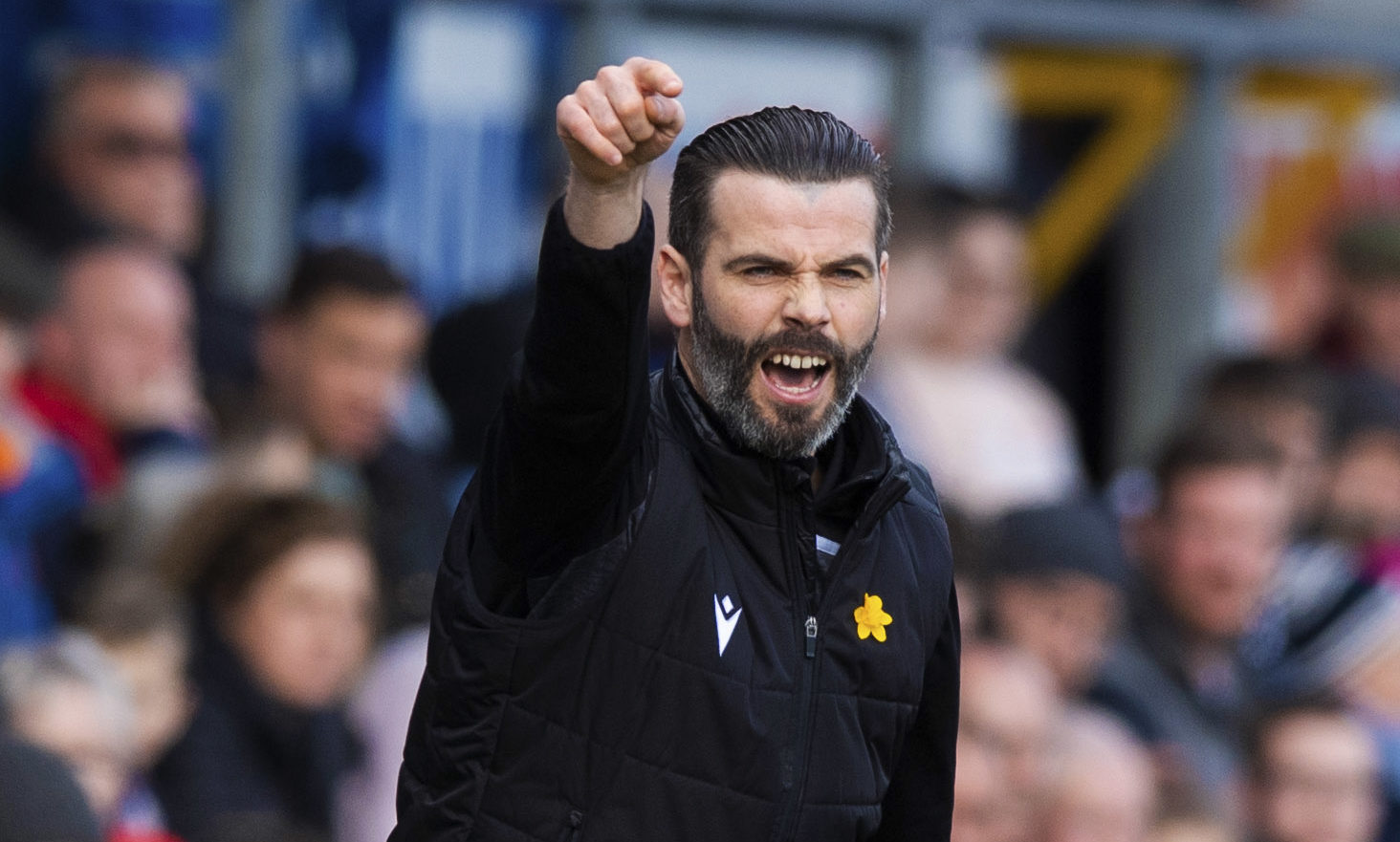 County got off to a flying start last year and it was the major reason why the club was not involved in a dogfight at the bottom of the table when play was halted in March.
They will have a new goalkeeper on the books this week as Ross Doohan is expected to join on loan from Celtic after featuring against his parent club as a trialist on Sunday.
We know they can score goals but we don't know whether the new arrivals will shore up the County defence. I expect Motherwell to test them to the full.
Coronavirus testing situation has troubled me
I cannot be the only person troubled by the testing among Scottish clubs in recent weeks.
Earlier this month an Aberdeen player tested positive for Covid-19 only to return three subsequent negative tests.
Last week seven tests returned positive at St Mirren only for one test to return negative from the follow-up test.
It troubles me that the system can have a flaw like this and I hope the joint response group in Scotland has been working hard on devising a more accurate system.
The results forced St Mirren to cancel their friendly with St Johnstone at the weekend and it's not right that clubs should be paying for testing when it is unreliable.
With the new season about to begin, it strikes me we have room for improvement when it comes to testing.