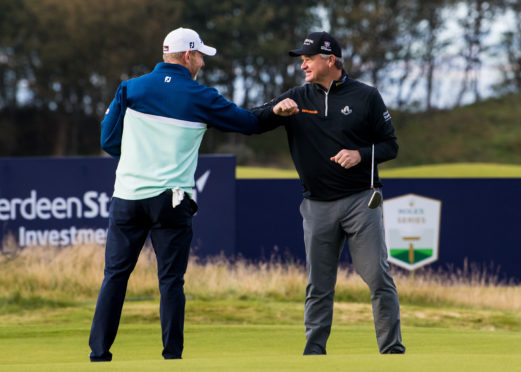 I can tell you this much, Paul Lawrie is good at keeping secrets. I only found out late on Tuesday that Chippy, one of the guys I would be playing with, was calling it a day on the European Tour following the conclusion of the Scottish Open at the Renaissance Club.
It was Nick Dougherty who dropped the bombshell news, so naturally the first person I texted was the man himself and, sure enough, Paul confirmed it was true.
After getting over the shock that he had kept it quiet, I then thought of the privilege I had at being one of his partners for what turned out to be his final two rounds on tour.
It was surreal in many ways, but I know Paul hopes to play in the Open at St Andrews in 2022. After the low-key send-off on Friday, I hope we're back to normality and he gets the chance to say goodbye properly.
I've read and listened to many of Paul's colleagues sing his praises since the news was made public and there isn't much I can add, other than to say what an innings he has had. To play 620 European Tour events is astounding and had he not been hampered by injuries in recent years he would be close to, if not past, the 700 mark.
Golf: Paul Lawrie's eight European Tour victories as Aberdonian Major winner takes final bow at Scottish Open
I think of Paul's final two rounds and other events which have affected me and people I know ,and it just summed up how Covid-19 has affected everything.
I think of the attendance at things like funerals and Paul's final round and it's sad. He deserved better than to play out his final holes with no-one watching.
Had it been a normal year, the grandstand would have been packed, even in that dreadful weather, and I can only imagine the reception he would have received when walking down the 18th hole for the last time.
There have been iconic farewells from the likes of Tom Watson and Jack Nicklaus which I made time for and I am sure a special one would have awaited Paul on Friday.
As it was, a few of his colleagues were there to watch him, including Nicolas Colsaerts, his old Ryder Cup team-mate.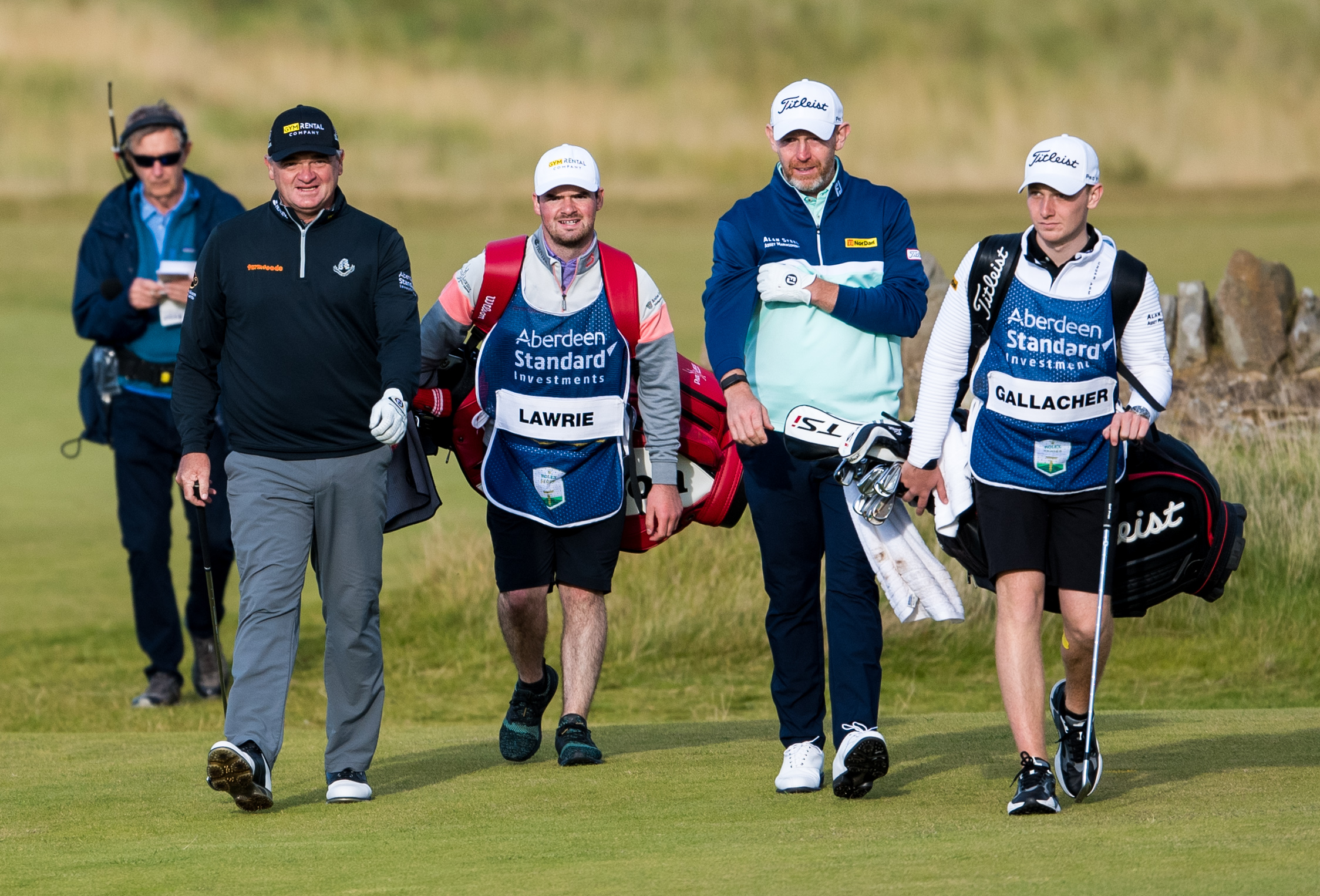 I know he will have appreciated it. Rest assured, if the people are back to watch him play the Old Course two years from now, it will be a moment he'll treasure.
Between now and 2022, however, Paul has plenty to keep him busy. His sports management agency, his golf centre, his foundation and the Tartan Pro Tour will be his main interests and it speaks volumes of his love of the game that he still wants to give back.
My foundation is linking up with Paul's, the Barrie Douglas Foundation and Junior Tour Scotland to run five events for boys and girls around the country.
The junior tour series gets under way at Cardrona this weekend, followed by events at Blairgowrie and Fortrose and Rosemarkie, with two further events for early next year to be confirmed in due course.
They are good courses which will offer tournament golf for the juniors at a time when competitive events have been at a premium.
Game is so strange when fans absent
This week is one last chance to try to turn my season around at Wentworth.
I played the course on Tuesday morning and it was a strange experience, to put it mildly.
I am so used to being here and seeing the grandstands packed full for the final five holes.
This week there is not even a grandstand in place.
Visually, the 18th, which usually feels so claustrophobic, now takes on a completely different feel.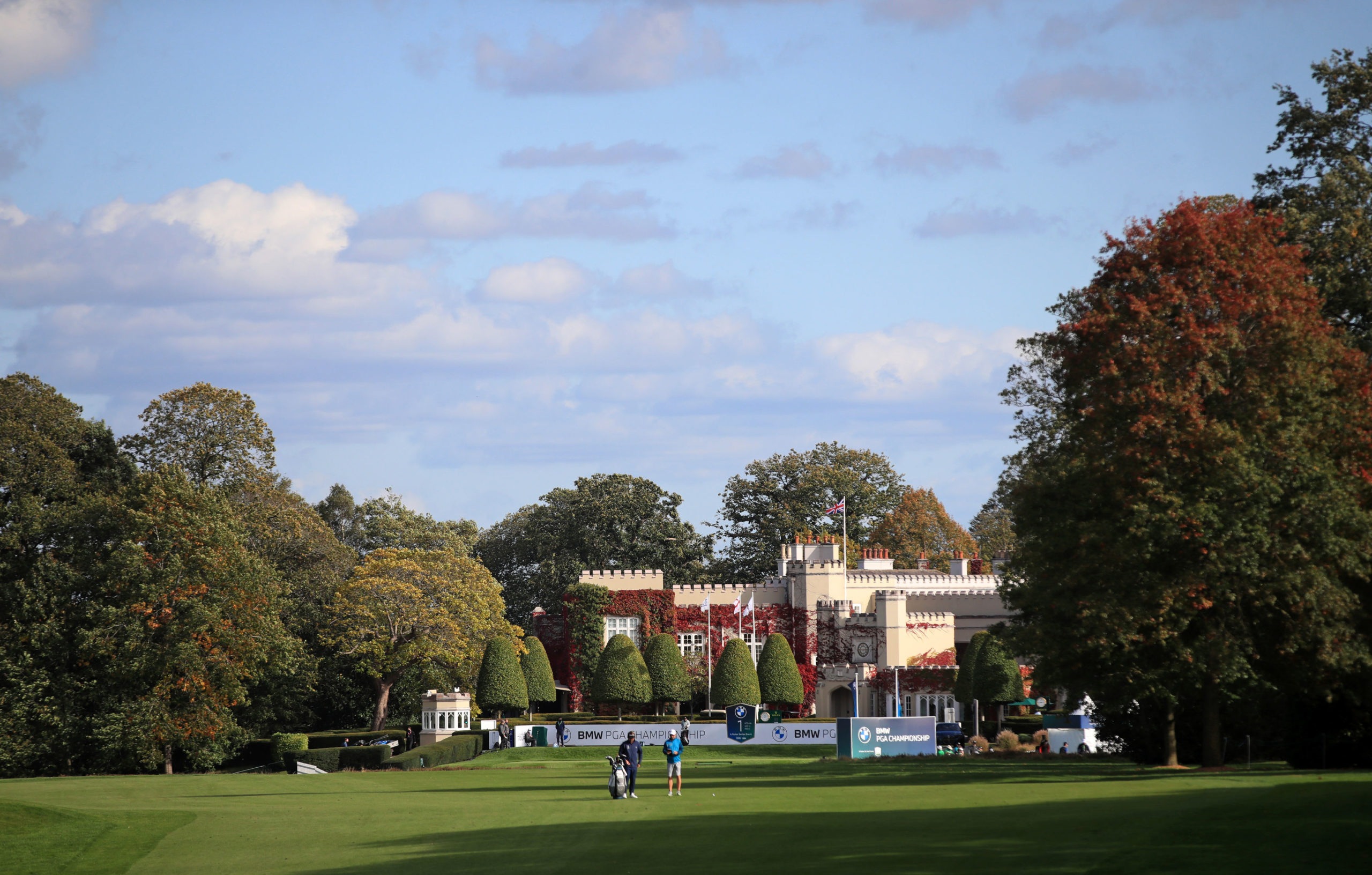 I should be used to it by now having played in events with no fans there, but it really hit home last week, playing in a home event, just how out of place everything feels.
I think of a typical Scottish Open and it's normally so busy off the course with corporate guests, family and friends and media commitments to occupy my time, but it felt so serene last week.
It was so quiet you could hear the birds chirping.
It is no different at Wentworth. Considering all the rain we've had, the course is in fantastic condition and the greens are running fast and true.
It's a huge field and one last chance to try to make a big move up the Race To Dubai rankings.
An important week lies ahead.