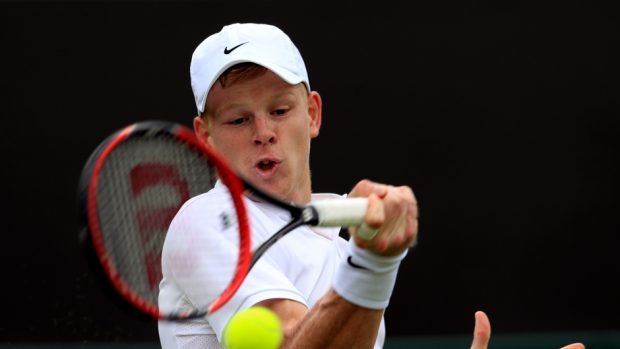 Bradley Klahn is not surprised to see Kyle Edmund flying the British flag but fairly stunned to be the man providing his opposition in the second round at Wimbledon.
Edmund posted his eighth grand slam match victory of the season against Alex Bolt in round one. Klahn's success against Yuichi Sugita was the first he has managed in the main draw of any slam since the US Open in 2013.
"It's pretty surreal," the Californian said, ahead of today's tussle with Edmund. "The last Wimbledon main draw I played was 2014 and a lot's happened since then so just to qualify, earn my way back onto the grounds, was special and to play really good tennis, it feels really good."
Klahn, a Stanford graduate, reached his career-high ranking of 63 in 2014 before his body, in his own words, fell apart. Back surgery the following season put him out for the best part of two years and it has been a slow journey back.
He arrived at Roehampton for Wimbledon qualifying on a four-match losing streak and without a tour-level win all season, so it is no surprise this achievement feels especially sweet.
He said: "I went through a lot of questioning whether I should come back and play tennis. There were a lot of times when I was pretty upset, pretty depressed.
"I started looking at other opportunities but I knew I wasn't ready to give up tennis, I knew maybe I had a few more moments like this in me. There's no looking for other opportunities right now.
"I feel like I'm playing better tennis each week, I'm making improvements. Last year I was really just finding my feet, almost relearning the ropes. You never know when your week's going to happen. I'm excited. These are the moments I've always envisioned."
Klahn and Edmund have played twice previously, both times in 2014, when the British number one was still a teenager. At that stage Edmund was ranked outside the top 200 but Klahn saw enough to spot a star in the making.
"Kyle's a phenomenal player, he's made a big leap this year making his first (grand slam) semi-final. It's in his home country, so he's certainly going to have plenty of support," said the 27-year-old.
"I've been able to watch a little bit of him and he's obviously made improvements.
"It's been so long since I played him so there's not a whole lot I can take from that but I know what I'm in for.
"Obviously big serve, big forehand, so he's going to look to control a lot of the points with that. It's my job to try to neutralise that and get him out of his comfort zone.
"He's got a great approach to how he goes about things. He works extremely hard, he's very professional. Seeing him as a younger player, I always thought he was going to be someone who was going to be dangerous on tour."
Edmund is looking to reach the third round for the first time at the All England Club, which could result in a clash against 12-time grand slam champion Novak Djokovic.
l Jamie Murray will defend his Wimbledon mixed doubles title after linking up with former world number one Victoria Azarenka.
The 32-year-old Scot won the title last year with Martina Hingis, who has retired. He initially said he would miss the mixed event to focus on the men's doubles with Brazilian partner Bruno Soares but has now changed his mind.
"I wasn't planning on playing and then I spoke to her coach about it and she was looking for a partner," Murray said.
"So I thought, 'Yeah, let's go for it'. She's a great player, she's had so much success and it's a great opportunity for me." Azarenka, 28, has won the Australian Open singles title twice but is now ranked 87th in the world.
Murray and Soares are seeded fifth in the men's doubles.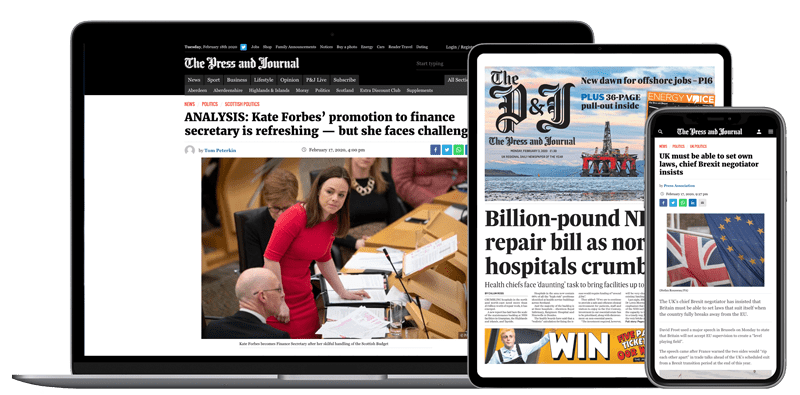 Help support quality local journalism … become a digital subscriber to The Press and Journal
For as little as £5.99 a month you can access all of our content, including Premium articles.
Subscribe