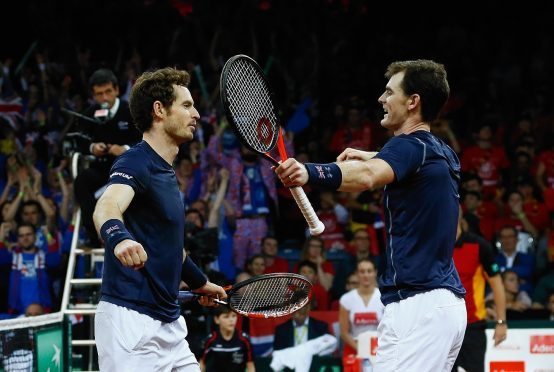 Andy Murray knows that, while love means nothing in tennis, brotherly love can work wonders.
And so it was that we witnessed the myriad qualities of Andy and Jamie Murray as the duo gained all the points which steered Britain to Davis Cup glory for the first time in 79 years this weekend.
By now, nothing should surprise us about the redoubtable qualities of this formidable family, nor their ability to boldly go where no other (living) Brits have gone before.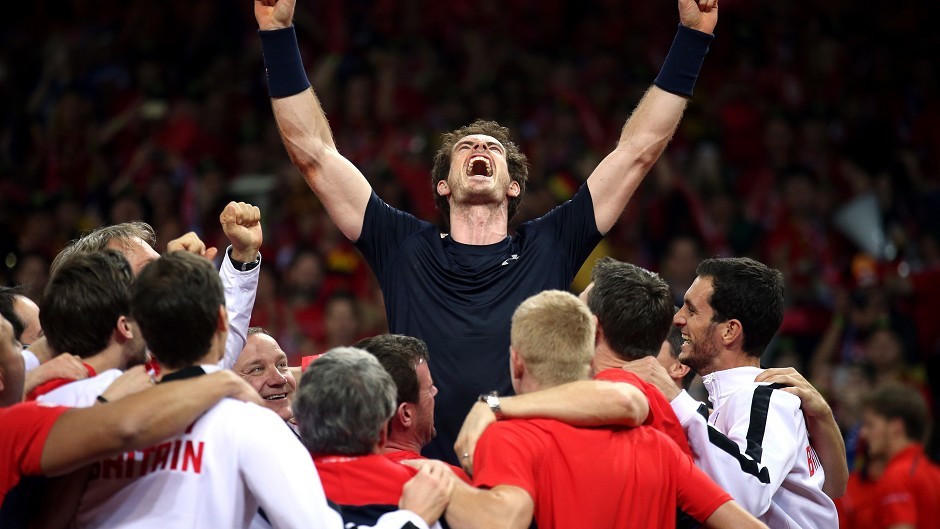 Their Belgian opponents must have recognised they were facing the mother of all battles when Judy Murray started sending comical messages on social media. Because, despite having home advantage, even Belgium's fictional detective, Hercule Poirot, could have taxed all his little grey cells and it wouldn't have made any difference in the fight against Dunblane's dynamic duo.
There was never much danger of Andy coming a cropper against David Goffin on Sunday after he and Jamie had beaten the latter and Steve Darcis in the previous day's doubles.
Quite simply, Andy has grown accustomed to blazing his own trail: creating history doesn't hold any fears for the 28-year-old Scot, who cemented his place in the annals with triumph at Wimbledon in 2013.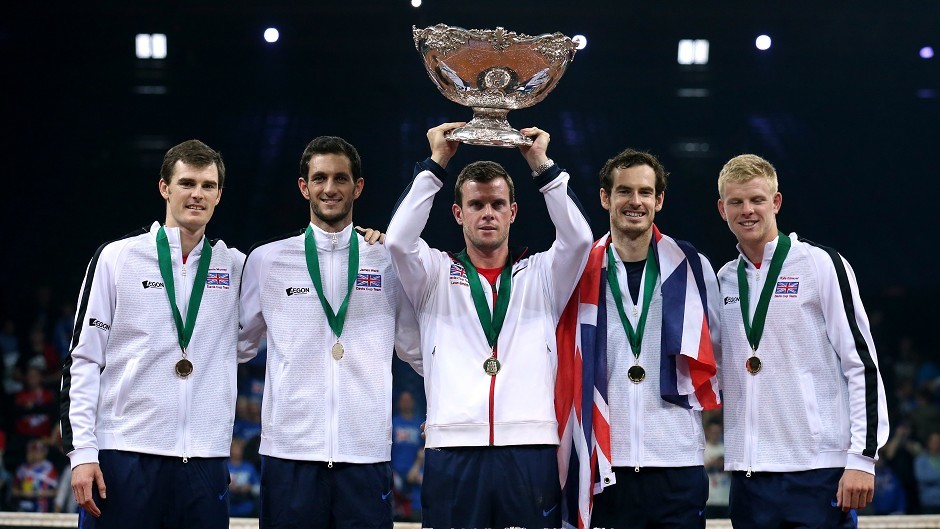 Sport can sometimes throw up unexpected results – just look at what Tyson Fury achieved on Saturday night – but while Goffin performed with passion, pride and prodigious ability, the reality was he was outgunned by his higher-ranked rival in the key areas of the contest.
Andy pounced ruthlessly on his less effective second serve; he produced a bewildering array of coruscating ground shots which flew past Goffin; and, even by the end of the first set, the Murray machine was dominating proceedings relentlessly.
And yet – and this is one of the things I relish about Andy – he still found time to aim a blast at his big brother for standing in his eyeline at the start of the second set. This pair possess a rare chemistry, and they're an ideal combination of frost, fire and friendly banter. So if they need to deliver a stern word – or five – to the other, they have no qualms about doing it in the public gaze.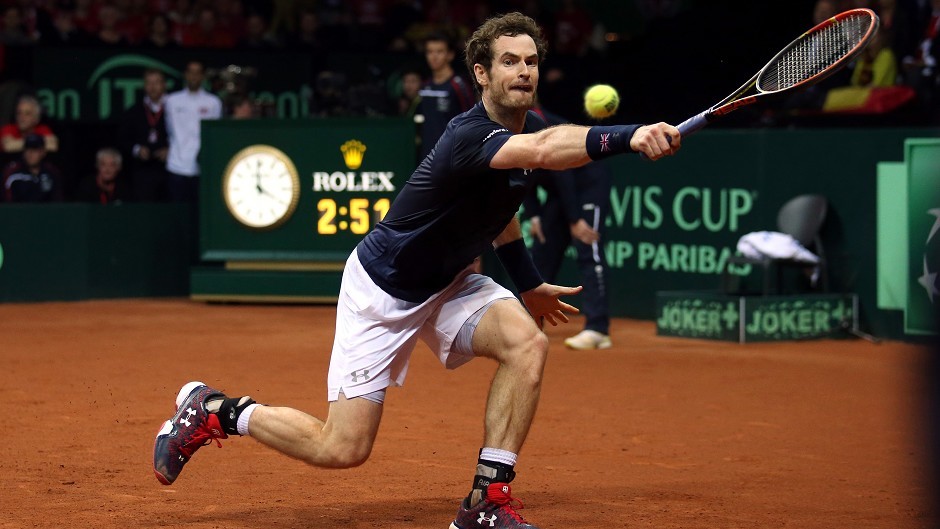 Another reason to marvel at Andy's attitude is the manner in which he berates himself for the merest things. During the second set – when Goffin provided some admirable resistance – the world number two regularly screamed in frustration whenever his radar was inches awry. And in the third, he picked up a rebuke for an audible obscenity after being broken by the resolutely determined Goffin.
But on he ploughed and persevered regardless, and that mixture of hard labour and quest for perfection explains why Andy has developed into such a formidable foe.
In the end, irrespective of his tired limbs – and he was entitled to feel exhausted – the job was done and the Murrays' joy was as visible as the unalloyed delight of the "Back the Brits" brigade on the sidelines.
This symbiosis between the two men has worked wonders in raising the sport's profile and enhancing Britain's reputation on the global stage. Let's not forget that it wasn't so long ago that UK tennis was viewed as something close to a joke.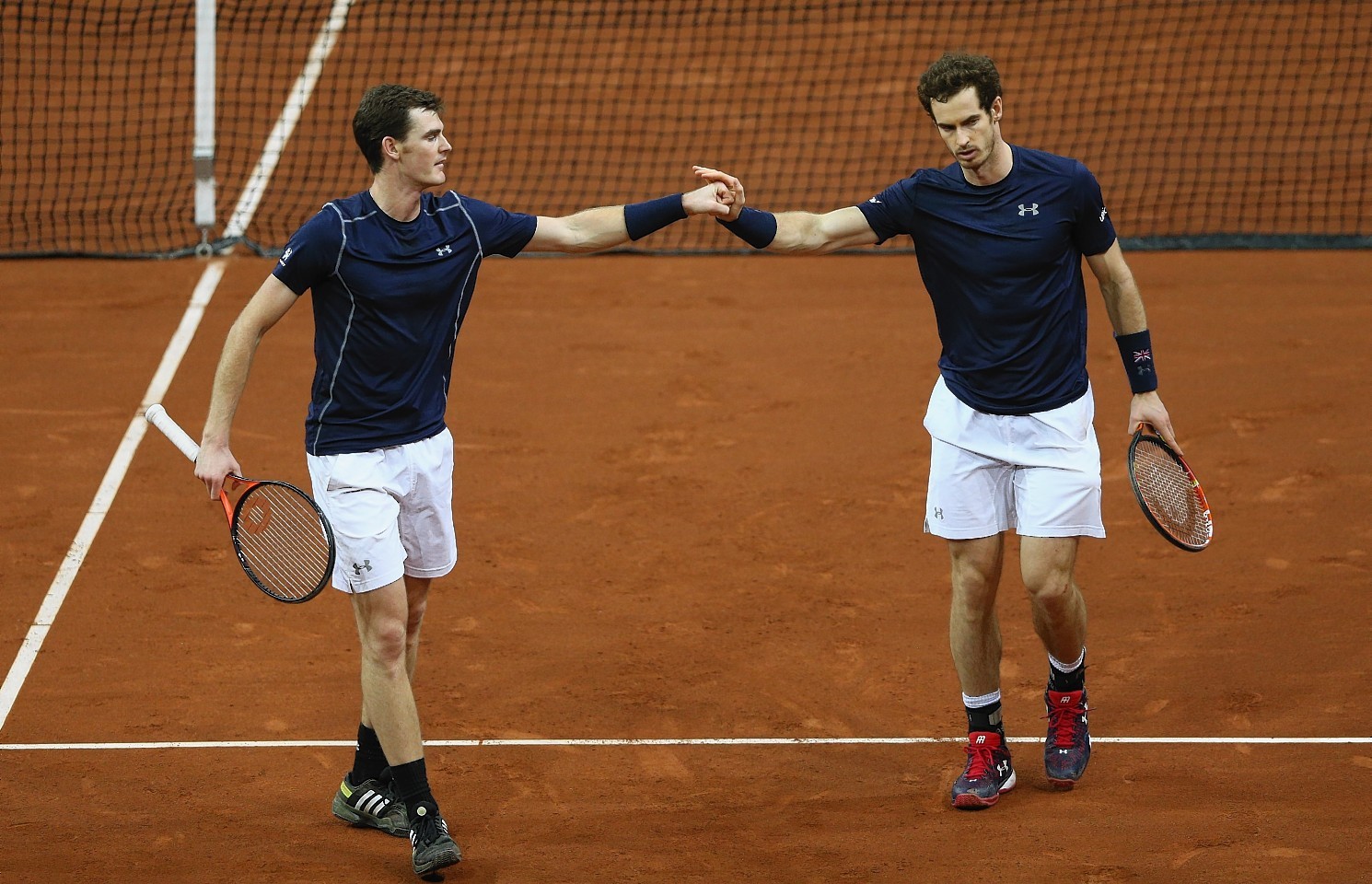 But that emphatically isn't the case any longer and Andy, Jamie and Judy Murray have been the Three musketeers who have orchestrated the stirring transformation.
Yes, there were other players in the Davis Cup squad. But when one looks back on the campaign, which yielded victories against the USA, France and Australia en route to the final, it was primarily Andy who cemented his country's success with the invaluable aid of Jamie when they needed to dig deep in their doubles contests.
Given their exploits, they should really be a shoo-in for the "Team of the Year" prize at the BBC's Sports Personality of the Year night next month. But one suspects the Murrays are less concerned with these baubles than pushing themselves on to be the very best they can be.
It's an incredible story with no end in sight. And one of sport's most life-affirming family affairs.