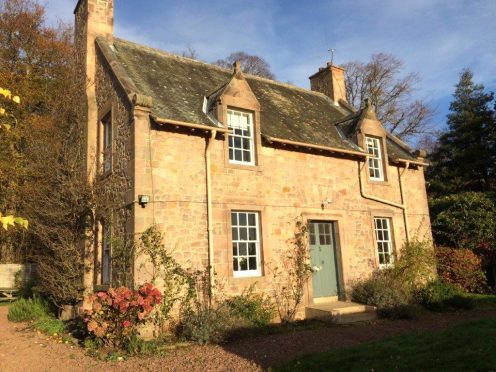 The British Property Federation expects that the private rented sector in the UK will expand by over 200% in the next 10 years.
Galbraith lets and manages over a thousand homes for hundreds of clients across Scotland in cities, towns and rural areas.
In our experience, this rise in demand for let property has already begun. In Aberdeenshire, Angus and Fife in particular, we are seeing very healthy demand for properties to rent on an ongoing basis.
Lifestyle changes are perhaps one factor in the shift in property ownership across the UK as a whole. In the past, the vast majority of people sought to own their own home, perhaps choosing to downsize to a smaller property on retirement and use the capital generated to help fund their retirement.
Today many people are comfortable living in a rented home – where they are not responsible for covering any maintenance costs for the property. This is similar to the approach adopted in mainland Europe, where there are generally far lower levels of property ownership.
The Scottish Government has identified the private rental sector as an important part of its housing strategy, which includes a target of 50,000 new affordable homes by 2021.
The introduction of Private Residential Tenancies (PRTs) from the start of this month is designed to offer greater protection for tenants. The full impact of the legislation will become clear in the next few weeks and months once there have been one or two test cases taken to the new property tribunal and once the industry has seen the system in operation. In any event, prospective landlords should seek professional advice before entering the lettings market.
The following summary outlines some, but not all, of the key changes introduced by the new system.
What are the key changes for tenants?
An end to fixed-term tenancy agreements – every PRT is an open-ended tenancy agreement; this offers greater security for the tenant as opposed to the previous system of assured and short assured tenancy agreements which lasted for six months;
Rents may be reviewed only once a year; the landlord must also give the tenant at least three months' notice in writing of the increased rent;
Tenants can challenge the proposed rent increase via a rent officer. The rent officer will determine the open market rent which is "fairly attributable";
Other than the rent, a landlord can ask the tenant to pay a refundable deposit – however this deposit can be no more than two months' rent. Landlords can not impose any other charges such as administrative fees, even if they are refundable;
Landlords can not end a tenancy agreement simply by giving notice for the tenant to leave – under the new system there are 18 specific grounds for eviction which are the only grounds for ending the tenancy;
Tenants can voluntarily choose to leave a rented property by giving 28 days' notice to the landlord;
The new system also offers a route of redress for tenants who feel they have been misled into leaving a rented property.
What are the key implications for landlords?
Although much of the legislation has the aim of increasing security of tenure for tenants, there will also be an element of security provided for landlords. In the future landlords will look to vet any potential tenant more assiduously than in the past. This will give them added comfort before entering into a tenancy agreement which must by necessity be open-ended. Most landlords are keen to develop a longstanding relationship with a good tenant and will welcome the opportunity to do so;
The Scottish Government has published a model private residential tenancy agreement that can be used by landlords to set up a tenancy. Landlords are however free to create their own tenancy agreements, as long as the specific provisions which are mandatory and statutory are included;
Any disputes between landlords and tenants will be dealt with by the new property tribunal, which the Scottish Government hopes will expedite access to legal remedies, for both landlords and tenants. Questions remain about how widely this new tribunal will be used in practice – we are monitoring these developments with interest;
Of concern to many potential investors are provisions in the act that allow local authorities to introduce statutory rent controls in 'rent pressure zones'. Local authorities will be able to ask the Scottish Government to nominate all or part of their area as a rent pressure zone, which would mean landlords could not increase rents for sitting tenants by more than a specified percentage. In our view it is unlikely that rents in Aberdeenshire, Fife and Angus will be championed as a 'rent pressure zone' as rents have not been rising very rapidly in recent years, nor by very significant levels. Rents have been rising steadily and demand has risen faster than the available stock of property. We remain to be convinced that the market is not functioning properly, even in the most sought-after areas of the country and we do not believe a valid argument can be made for a rent pressure zone in any postcode in Scotland.
The key aspect for the industry to operate successfully is effective communication between the landlord and the tenant from day one of the tenancy and a willingness on both sides to work in close collaboration. The perpetual demand for rental property during 2017 testifies to a healthy market and high degrees of satisfaction on both sides. We see no reason why this should not continue under the new system.
Geoff Laird-Portch manages residential lettings for Galbraith in Fife, Aberdeenshire and Angus.