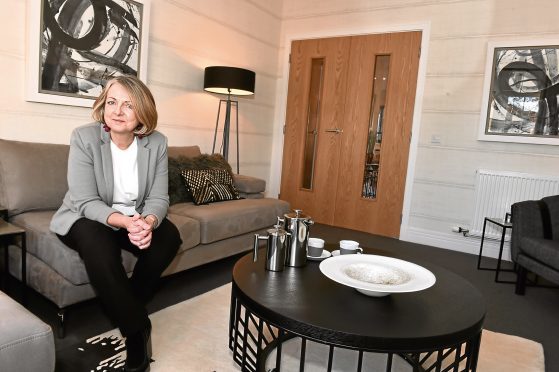 With a sharp grey bob and tailored outfit, it should come as no surprise that Eileen Kesson spends her days putting together enviable looks and spotting the latest trends soon to be invading magazine pages and, more importantly, our homes.
She has been an interior designer for more than 20 years and her greatest passion is creating show homes, where she has a blank canvas to transform in a matter of days.
Putting together a show home reaches far beyond plumping a few cushions to creating a home which people will actually want to live in, based not just on the space on offer but how it has been styled.
Scandi-design, minimalist, the latest gadgets – how do you create a home which is pleasing to the eye but also tailored to your lifestyle?
In partnership with CALA Homes, Eileen is now on board to talk through ideas with new home owners in Bridge of Don having been on hand for their latest showhome.
The development known as CALA at Grandhome launched in July and although building is still underway, several homes have already sold off plan.
The site has been a decade in the making and this initial phase will consist of 71 three and four-bedroom properties including semi-detached and terraced homes, as well as spacious one and two-bed apartments.
There are plans for CALA to open a studio where new residents will be invited to discuss their interior plans and seek advice from Eileen and her team, having hopefully been inspired by The Beaufort showhome.
The three-bed terrace is a perfect example of her work, and Eileen has embraced CALA's new house type which focuses on space and practicality and includes a laundry room located upstairs.
"This was a really exciting project for me, there was a very clear vision so it was a lot more design led," said Eileen.
"I find some showhomes are filled with stuff alongside pictures of a mythical family.
"We stripped everything right back because you don't need lots of photos and ornaments to make a statement.
"People are afraid of dark colours but we've used a palette of greys throughout which gives this a stylish and under-stated look.
"Using just a few pieces of furniture is very much on trend, there has been a move back to simple things for a cleaner look and I would recommend thinking carefully before committing to a piece of furniture.
Eileen believes people are now prepared to be more daring thanks to popular shows such as Grand Designs.
The Beaufort uses various shades of greys, some of which have earthy green tones but Eileen has deliberately stayed away from blues.
"Blue and grey might seem like they go together but it can actually give a cold surgical look," she said.
"I chose to put cream throughout the house instead which softens things.
"Lighting is also key; it can be a complete game changer impacting on tone and texture.
"This is the sort of advice I'm hoping to give to people who move to the CALA development."
The development will ultimately see the creation of 7,000 homes, with plans for schools, a health centre, parks, retail space and community buildings.
Prices range from £278,000-£389,000.
Home buyers can also opt for nearby The Grange at Balgownie, also by CALA, which offers a collection of 32 three, four and five-bedroom detached homes, contemporary townhouses, terraced and semi-detached homes.
For further information visit www.cala.co.uk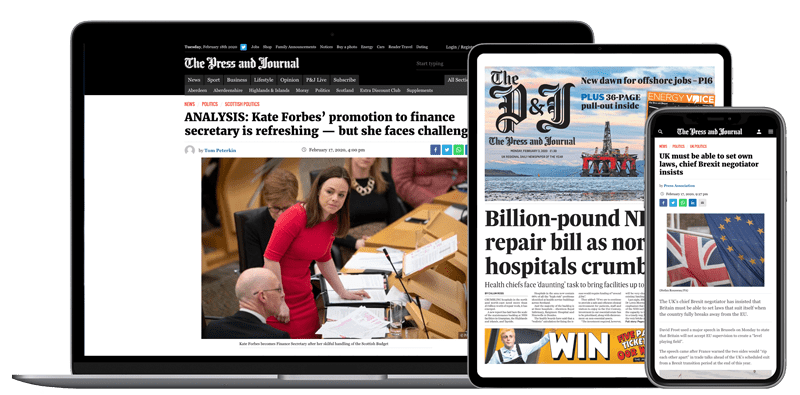 Help support quality local journalism … become a digital subscriber to The Press and Journal
For as little as £5.99 a month you can access all of our content, including Premium articles.
Subscribe