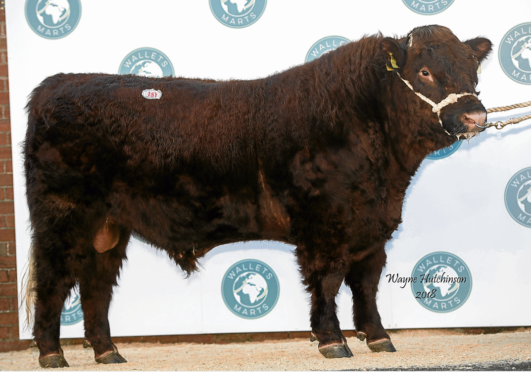 Luing bulls sold to 8,500gn at Castle Douglas when Luing Viking from the Cadzow Brothers' unit on the island of Luing was bought by Floors Farming, Rawburn Farms, Longformacus.
He was a March-born bull out of a homebred cow and the homebred sire, Luing Nero, and weighed in at 880kg.
Robert and Hazel McNee, Over Finlarg, Tealing, sold Finlarg Viscount for 7,500gn to Professor W. Penny's Harehead, Duns, herd manager Neil Anderson, and Finlarg Vulcan at 6,500gn to R. Sutherland, Ouchester Farm, Belford.
Other top sire prices included Harehead Viper at 7,200gn to W. and G. Tweedie, Brownsbank Farm, Biggar; Harehead Vegas 7,000gn to Robert McNee Ltd, Benhar; and Harehead Vulcan at 6,800gn to D. Hyslop, Clydeside Farm, Biggar. Benhar Volvo made 7,000gn to Philiphaugh Estate, Selkirk, and Benhar Velvet sold for 6,500 to S. Murray, Rockcliffe, Kirkbean.
In total 28 bulls sold to average £4,999.
In-calf heifers sold to average £2,356 for 31, up £327 on the year.
At the pre-sale show the judge, Douglas McFadzean, Balado, Kinross, chose a pair from Steven and Elaine Murray's Rockcliffe herd as his champion pair. They sold for 2,300gn to Sophie McCarlie, Hassockrigg Farm, Shotts, and the Rockcliffe herd from Dumfries averaged £2,271 for 19. The reserve champion pair came from Robert McNee Ltd and sold for 2,500gn to C.M. Reid, Boreland, Peebles. The top price was 2,700gn, again from the Benhar herd, giving Benhar an average of £2,489 for 12 sold.
The 98 bulling heifers on offer also witnessed a strong trade, averaging £1,584, up £229 on the year.
The champion pair award went to Prof W. A. Penny and sold for 1,900gn to M. G. Halligan and A. C. Burke, Newton Stewarton Farm, Eddleston. Halligan and Burke also purchased the reserve pair from D. and A. Barr, Milkieston, Peebles for the top price of 2,300gn. This gave Milkieston herd an average of £1,808 for 18.
Harehead sold 14 to average £1,770; W. Graham and Son. Craigdarroch, sold five to average £1,985; Cadzow Bros, Luing, sold eight to average £1,877; W.W. Dunlop and Son, Commonside, Hawick, C. C. MacArthur and Co, Nunnerie, Biggar and Mark Thomson (Tillyrie), Milnathort, all averaged £1,470.
Prof Penny donated a pedigree heifer in aid of My Name'5 Doddie Foundation which sold for 1,900gn to Andrew Ewing, Annan.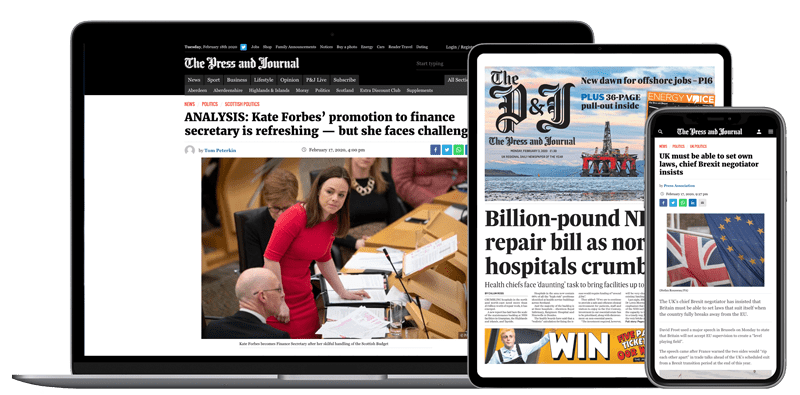 Help support quality local journalism … become a digital subscriber to The Press and Journal
For as little as £5.99 a month you can access all of our content, including Premium articles.
Subscribe