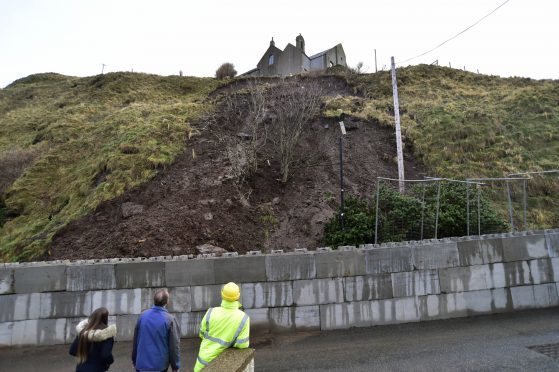 Concerns have been raised about the safety of residents in a north-east village after a council works van was spotted parked overnight underneath a landslip.
Gardenstown's Harbour Road has been closed to the public since December when land underneath a church gave way and blocked the route.
Since then, residents have been forced to abide by controlled openings with gates installed on the road earlier this month to prevent motorists ignoring safety advice and driving through.
Last week work finally started to determine how badly the land has been affected with a council contractor boring holes into the side of the hill.
But a photograph of one of the work vehicles parked overnight between the gates of Harbour Road has sparked fears over the safety of people living in houses down the hill.
It's feared that the van could block access to the emergency services – potentially putting lives at risk.
Local councillor Hamish Partridge branded the incident as "dangerous".
"It is important that the geotechnical team responsible for investigations keep the road clear as much as possible during their operations," he added.
"This is the only route down for emergency vehicles and any further delay could be life threatening.
"I have raises the issue with council of vans being left within the closed area overnight and the dangers this creates to public safety – I still await a satisfactory response."
Last night, a spokesman for Aberdeenshire Council confirmed a van had been left on the road.
He explained that it allowed for works to be completed faster.
The works will ultimately determine how long permanent repairs will take.
"While investigative work is being done on site and drilling rigs are in place to create boreholes, some of them in the carriageway, at some points it will not be possible to use the closed section of road at all," he added.
"The emergency services are aware of this and the need for an alternative approach to any call out, as when the road was blocked with concrete blocks."
No concerns have been raised by the emergency services about the gate system in place.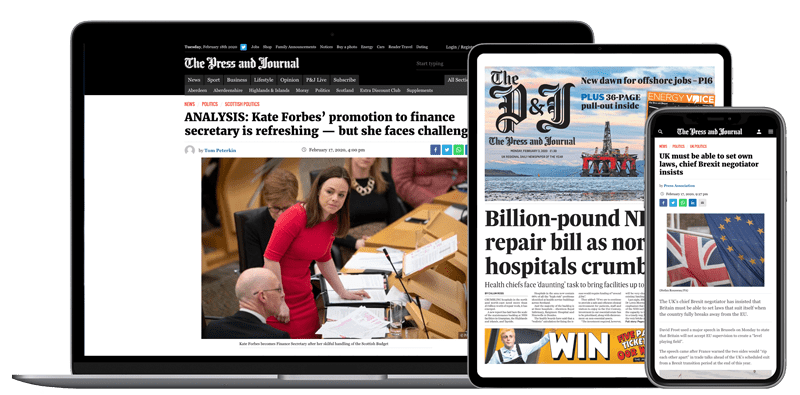 Help support quality local journalism … become a digital subscriber to The Press and Journal
For as little as £5.99 a month you can access all of our content, including Premium articles.
Subscribe