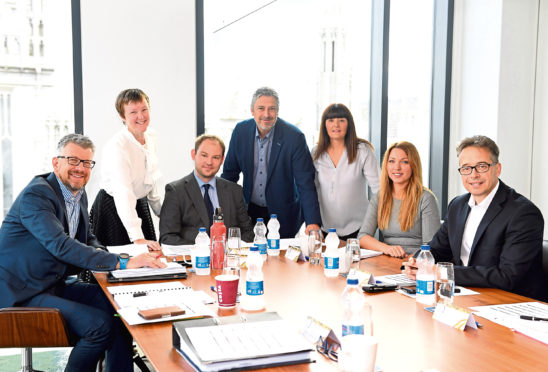 The finalists of the 2019 Press & Journal Gold Awards were selected after several hours of debate and discussion by a panel of industry leaders yesterday in Aberdeen.
Judges were faced with the difficult task of choosing from the strongest list of entries received for the prestigious event.
Now in their fifth year, the Gold Awards are a highlight of the north-east business calendar.
The shortlist will soon be unveiled for categories, including the industry leader award and the health and safety gong.
Judges were highly impressed by the outstanding quality of candidates discussed during the session.
Judge Brenda Wyllie, from the Oil and Gas Authority, said: "I was delighted to be part of the judging panel again this year. The standard of entries was so high, leading to some great debate and open challenges."
Fellow panel member Alan Dick, from Simmons Energy, said: "These awards highlight and promote the successes of companies and individuals across the energy sector.
"The increased quality and numbers of submissions in 2019 created a few challenges for the judges."
Jodie MacLeod, from Aberdeen Standard Investments, said: "The very high calibre of entries this year made for very difficult decisions."
Luca Corradi, from the Oil and Gas Technology Centre, said: "I really enjoyed the discussion and the different views of the panel members.
It was an excellent list of nominations, and sometimes it was a difficult decision to split them."
Paul White, from Baker Hughes GE, said: "These awards are a great opportunity to recognise some excellent businesses and innovation in the industry."
Tracy Clark, director at ITC Hydraulic Services, was also on the judging panel, chaired by Energy Voice editor Mark Lammey.