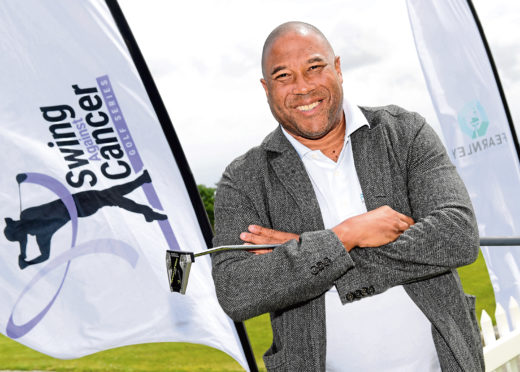 This time 20 years ago, John Barnes was settling into his first week as Celtic manager.
The former Liverpool and England player arrived at Parkhead as the club's head coach accompanied by Hoops legend Kenny Dalglish as director of football.
The duo were dubbed The Dream Team but Barnes' short stint in the east end of Glasgow quickly turned into a nightmare and he was sacked eight months later following a 3-1 home Scottish Cup defeat by Inverness Caledonian Thistle.
It was Barnes' first foray into football management and the 55-year-old admitted it was a steep learning curve.
He said: "I loved management and it was what I wanted to do. It was a great opportunity and I really enjoyed the dynamic of being a head coach and working with the players.
"I didn't enjoy the political side of things or the media side of things.
"When I look at the media now, I think they are slightly more respectful to managers. Back then, there were more agendas.
"I'm sure in Scotland most of the media have a Celtic or a Rangers bias but back then it was harsher in terms of being more forceful.
"Now, even if there is a Rangers or Celtic bias, as it is not a level playing field, I don't think they are going to be too hard on Steven (Gerrard) if Rangers lose a game. Even the media in England has changed and they are much more respectful and supportive of managers.
"I loved it from a footballing perspective, the other side of things I didn't.
"But I understood that was the way it was."
Barnes felt his side's ability to compete with Rangers in the 1999-2000 season rapidly diminished after losing key players Henrik Larsson, who suffered a broken leg in a UEFA Cup tie against Lyon, and Paul Lambert to long-term injuries early in the campaign.
He said: "I saw Paul recently in Qatar. He broke his jaw in a game against Rangers when we lost 4-2.
"I always felt we had a chance if we kept our first XI fit.
"We beat Aberdeen 5-0 at Pittodrie in our first game.
"We were only four points behind Rangers after 13 games but the harmony wasn't right.
"I knew if we went through a sticky patch that would be it.
"I had won manager of the month two weeks before the Inverness Caledonian Thistle game. All of a sudden I was sacked.
"But the whole season I didn't feel trusted and I felt they were just waiting for something to happen.
"I use Jurgen Klopp as an example.
"In the first 18 months at Liverpool, his record wasn't better than Brendan Rodger's.
"But the harmony and belief meant they supported him and look what has come out of that.
"And Brendan has proven what a good manager he is.
"I thought Brendan was harshly treated at Liverpool."
Barnes admitted trying to keep up with big-spending Rangers took its toll on morale at the club, although the Ibrox club's decision to spend beyond their means ultimately proved calamitous when they went into liquidation in 2012. He said: "A lot of the players were unhappy because all of the Rangers players were getting £20,000 per week. Our players weren't.
"While I believe the players we had were similar, they had a bigger squad.
"The most important thing is harmony and togetherness.
"Liverpool players aren't necessarily better than Manchester United or Chelsea players but the harmony among the group and the fans means you can maximise the potential.
"The players, mainly because of financial reasons, weren't happy.
"That goes on to the pitch. That was the biggest difference. Since my time as a player at Watford, I have known that if you have the harmony and everybody pulls in the same direction you have a chance."
• John Barnes was speaking at the Fearnley International Open 2019, held at Newmachar Golf Club yesterday to raise money for Clan Cancer Support. The event is part of the DHL Swing Against Cancer Golf Series.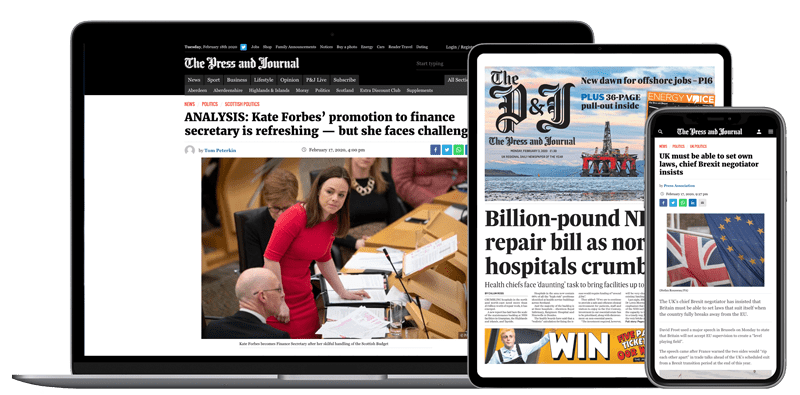 Help support quality local journalism … become a digital subscriber to The Press and Journal
For as little as £5.99 a month you can access all of our content, including Premium articles.
Subscribe