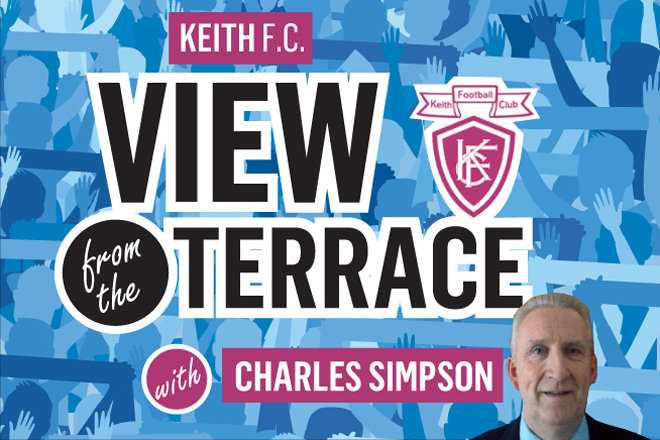 Keith were denied the chance to try and end an eight game losing streak with Kynoch Park being waterlogged for the visit of Lossiemouth.
As a result, no match to ponder over, but a chance instead to mull over the season to date. At the half way stage of the season, the report card, mirroring what mine used to say at school, would probably say – room for improvement!
Well, maybe I was a lost cause at school, but Keith – despite their lowly league position, are far from that.
Sure, they are firmly plonked in fifth bottom place in the league, and have lost a club record eight successive league matches, but with one or two adjustments here and there, better days will come again.
Silly goals are still being lost, iron that out and the defensive record would surely improve. More bite in midfield would also take some pressure off the rearguard, whilst more support in the firing line would increase the goals for column.
It doesn't take a university professor to point out that finances, or lack of, rule the roost in the Highland League nowadays, with the sides at the title challenging end of the table all well financially backed.
Keith punched above their weight for many years, and can proudly point to seven league titles, and a record ten Highland League Cups all won over the past 52 years. Add to that four Scottish Qualifying Cup (North) triumphs and eight Aberdeenshire Cups.
It's not sour grapes – it is where we are, but no club would have sustained the considerable loss of so many experienced players in such a short period of time in recent times and still have been fighting in the higher echelons of the league table.
The exodus began at the end of the 2012-13 season with the retiral of Kriss Niddrie.
That was followed in the ensuing months by the departures of Cammy Keith, Stuart Walker, Jonny Smith, Andy MacAskill, Andy Anderson, Craig Phillips, and Zander Jack to pastures new, whilst Graham Lonie retired through injury and Gary McNamee was a long term absentee through injury – a total of 1694 competitive appearances amongst them and a tally of 360 goals scored.
We are in new times now though with a string of young players learning all the time, and a smattering of experience in the squad as well.
The addition of one or two others would be a massive help in the bid to start clambering up the table, but it is going to be an arduous process.