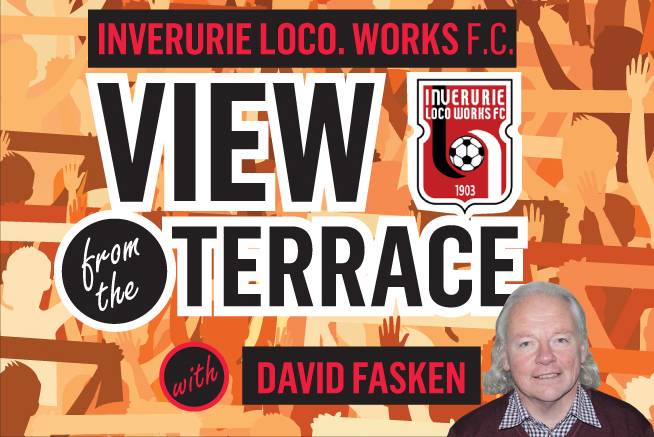 The Highland League has boasted many excellent goalkeepers over the years. From last century Ken Mackenzie of Nairn County and Caledonian, John Suttar of Brora Rangers, and Les Fridge of Inverness Thistle (now Manager of Nairn County) are three who readily spring to mind.
I remember watching the famous former Dons' 'keeper John "Tubby" Ogston playing for Buckie Thistle in his later years.
Two of the best 'keepers started their careers at Harlaw Park. Big Dave Lawtie became a member of the famous Elgin City side which went all the way to the Scottish Cup Quarter-Final in 1968; and Bobby Gray was a wonderful 'keeper who defied many forward lines time and again in his heyday at Keith in the 1970s.
Today's goalkeepers are maintaining the standards and Kevin Main of Turriff United, Stuart Knight of Forres Mechanics and Joe Malin of Brora Rangers are three excellent custodians.
In that enjoyable goal-less league draw between Locos and Fraserburgh ten days ago there were excellent performances from both Scott Mathieson and Scott Cowe.
Scott Mathieson has had to wait a long time for his chance as understudy to Andy Reid and I thought he was slightly hesitant when he came into the side after injury to Reid.
But the statistics never lie and Scott only shipped three goals in his first seven games. His confidence, assurance and performances have improved week by week and it is easy to see why he was professional at Inverness Caledonian Thistle for two years; indeed he was on the bench for the first team on 22 occasions.
A confident goalkeeper is the bedrock of a sound defence and I am sure that has helped the Locos in recent weeks. Scott is only 20 years old and can only get better.
With Andy Reid back to fitness, and given Locos' current injury list, the Co-Managers Scott Buchan and Kenny Coull must be relieved that's one position they don't need to worry about.
Ricky Horne also played well for Rothes yesterday and kept his side in with a chance, which his side almost managed with two late strikes as Locos dropped deeper and Rothes pushed forward.
Locos' young signing from Clachnacuddin, Martin Laing, deserved his Man-of-the-Match nomination and another youngster Ryan Keir didn't look out of place when he came on for the second-half. It is good to see these young lads getting, and taking, their chance, even if it is partly by necessity.