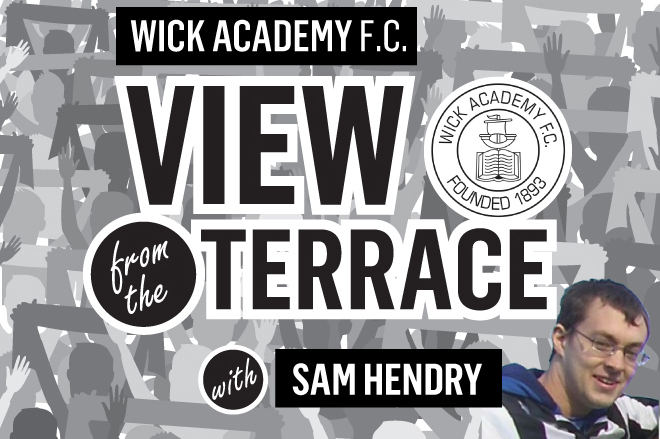 Some bumper crowds have once again flocked to Harmsworth Park this season, leading Gordon Connelly to hail his side's supporters as 'the best in the league.'
And none have been more welcome than the clubs brand new mascot Norrie The Scorrie.
Grant Campbell may well be our best signing of the summer, with Sean McCarthy and Steven Anderson also making important contributions, but my personal favourite addition to the club would have to be the imposing figure that is our six foot tall seagull.
The idea for a club mascot came entirely from a group of supporters, who set up a Facebook group where fellow fans could donate money to help raise the necessary funds to pay for and have Norrie make the long flight over from China.
A poll was then set up to determine his name and, although I voted for the puntastic Steven Seagull, Norrie crushed his opposition like Academy have been doing to thier's Highland League this season.
The fans really deserve great credit for the unwavering backing they give the boys every week. No other side in the league has supporters as committed and passionate as Academy's – what other club has fans who would buy their club its own mascot?
Since making his home debut, Norrie can be seen at every home fixture, occasionally flapping his way down from his nest for an away game too, and he's even has become a bit of a cult figure around Wick.
After a tense confrontation with one of his opposite numbers The Turra Coo earlier in the season, I have it on good word that Norrie is desperately hoping the Coo will be brave enough to show his face at the Harmsworth next week, so he can gain revenge for that painful defeat.
Even if he doesn't show up, Norrie and several hundred other fans will be there, like every other week, to cheer on their Scorries.
And in other news, Academy are now unbeaten in 14 matches. 13 wins in that time? Incredible.