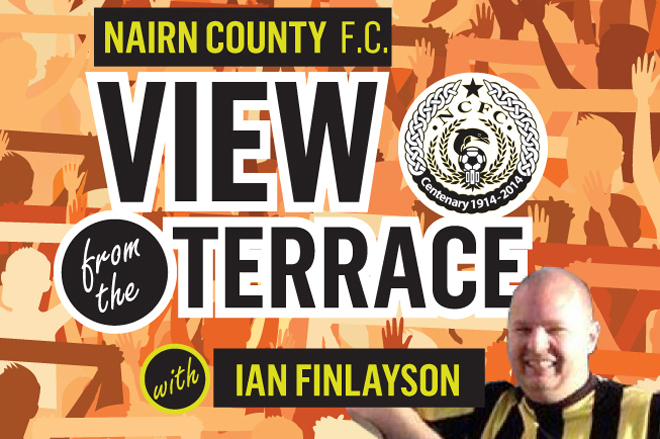 Every week when I am writing this little column I always have a think what to write about and I might ask some fellow fans and supporters for some ideas.
This week there were two things that happened of consequence to Nairn County. The first was the passing of our League winning manager, Innes MacDonald.
An absolute legend of north football and a man whom I had the pleasure of meeting at our recent centenary reunion.  Mr MacDonald, `Mac` to his boys, was much loved and far before his time in his coaching techniques and I will write on him further in future columns.
The second issue that EVERYONE wanted me to write about was the ending of one of the more progressive ideas connected to Highland League Football, that being the onlight highlights provided by SHFL TV.
Starting in the early part of last season this service provided highlights of a game from each matchdays programme, not the Smartphone captures you might see on Youtube, but real quality, proper match highlights with commentary and opinions from managers.
It really was up there with anything you would see on a Saturday night highlight show on the telly, except it was for your team with your players.
It was a delight for supporters of all clubs in the League and particularly for those who lived away from the Highlands.  Many times I've heard fantastic feedback from supporters around the globe who had caught up with the games in the midst of night in Afghanistan, or the States or in the middle of the Black Sea.
The point is it provided a service to fans to keep them involved with the league and their clubs.
That ended on Wednesday of last week. The camerman, owner and general dogsbody of SHFL TV put out a statement saying he had been forced out of coverage by the powers that be in the league.
Now I don't know what went on, I don't know why the league decided to change agreements or put pressure on the coverage.
What I do know is that Nairn County fans, Brora Fans, Clach Fans, Vale Fans, Fort Fans and every other fan of every other team in this league is being deprived of a service they loved and which brought them closer to the league they are a supporter of due to the greed and short sightedness of those `powers that be`.
They and their cohorts have indeed moved the League on as they promised, they've moved it back to the 1970s where the only way you could get close to your team was actually attending a game or reading about it in the paper during the week.  Perhaps, in reality, that was the intention of these powers.  In doing so they deprive the fans of the game of which these `powers` are merely a patron, not an owner.
For any business to survive, and like it or not the Highland League is a business, it needs to develop and embrace new opportunities such as SHFL TV.
The modern media is here to stay regardless of what others may want.  The twitterspheres, the blogs, the facebook pages are all out there but having a televisual coverage of the league set it above others of equivelant standing.  The fact that this is lost is an indictment on the league, its patrons and its complete lack of vision.  We the fans of Station Park, like the fans of every other club, are appalled.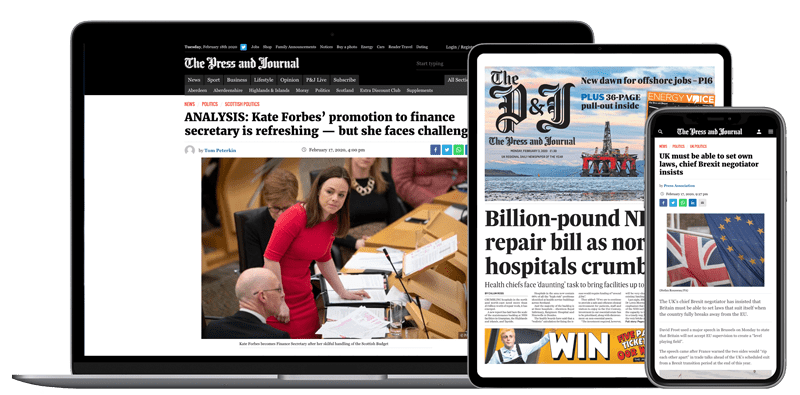 Help support quality local journalism … become a digital subscriber to The Press and Journal
For as little as £5.99 a month you can access all of our content, including Premium articles.
Subscribe