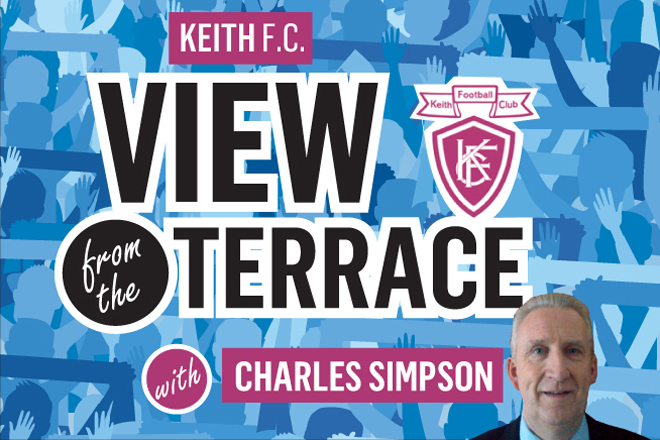 Jeez-oh – another weekend without fittie – Keith's game with Strathspey Thistle was a complete non starter after the atrocious weather of late in the week, deeming Kynoch Park waterlogged and absolutely unplayable.
That's five successive Saturdays without a football fix, the Maroons last kicking a ball in anger on December 6.
That good work of that marvellous win at Forres is now being undone, but you are helpless when the weather takes a hand.
This gives me a chance instead to vent my opinion on a matter that does my head in when I watch Match of the Day on a Saturday night.
The number of times these highly paid "stars" in the English Premier League – they do it in Scotland as well mind you – take blatant dives inside the opposition penalty area to try and win their side a spot kick defies belief.
It is happening on a weekly basis now and appears to part and parcel of football these days. Well, I'm sorry I would punish them severely, not just by flashing a yellow card, that's not normally a hindrance.
No, I would start having a sin bin whereby these prats were left cooling for their heels for about 15 minutes, leaving their team-mates a player short.
I would dish out exactly the same punishment to these players who feign serious injury, acting as though they have been viciously assaulted by grabbing theatrically to their faces when they have had a wee knock on the ankle.
What really gets me going is a lot of the time when you see an action replay, and the player hasn't actually been touched at all.  And no I don't think I'm exaggerating because you should pay special heed the next time you witness it and judge for yourselves.
I'm on my high horse now – for another thing that makes my blood boil is when players surround a referee and his assistants haranguing them to try and get a decision changed.
Again this happens more and more and it often takes a lot of the enjoyment out of the game – they should remember the fans are paying often an extortionate amount to watch them playing football and not to see their histrionics with the match officials.
I would send them packing to the "sin bin" for a cooling off period as well.  They would soon climb down and get on with the match if they were being penalised in this way on a regular basis.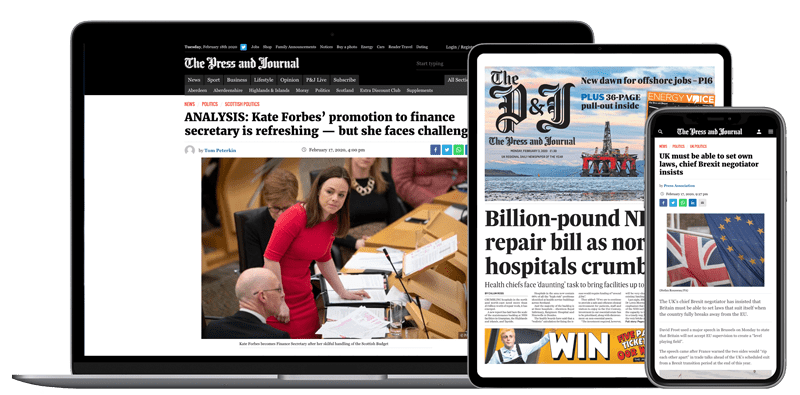 Help support quality local journalism … become a digital subscriber to The Press and Journal
For as little as £5.99 a month you can access all of our content, including Premium articles.
Subscribe