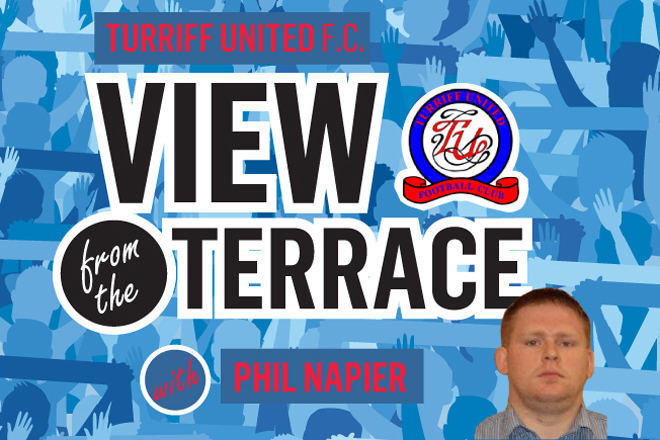 I would like to extend my apologies first of all for not keeping up to date with this column.
I aim to do much better next season as I feel the club and Highland League as a whole deserve a lot more recognition than they are getting, and the only way I feel that will happen is if fans such as you and me make it happen.
I previously wrote to both the BBC and Sky to enquire about coverage of the Highland League on their websites – even I am not optimistic enough to think about games being covered in great detail – however, I didn't think it was too much to ask to have a little section of our own with a little news and game results etc.
Although the idea was not taken on board I do notice that the BBC have improved their scores section on game day which is at least a little improvement to be happy about.
One area which has disappointed in the league this season is the loss of SHFLtv. Although I know a little about the situation given what I have read I think there is a lot more going on behind the scenes that we the fans do not know.
What I do know is that it is a great loss to the league in terms of publicity and the interest it generated – there can't be many leagues in the world with an average of four/five goals per game that provides the value for money that the Highland League does.
I only hope that fan power and continued pressure can bring both parties back to the table to find an amicable solution to bring the great product that was SHFLtv back into operation.
Turriff United's 2014/15 campaign
Now onto club business – well where do I start! In terms of league form Brora were run away winners and fully deserve their title – much as it pains me to say it!
Winning it on our turf – the turf of their nearest challengers I can only imagine made it that bit sweeter, but take nothing away from our lads I think in any other season before this one and the previous one where the Brora machine kicked into operation we would have been worthy champions. A point's total of 80 was reached on the last day of the season by beating Formartine Utd away from home and compared to previous seasons this is a marked improvement.
The only problem I foresee with this is now we are a scalp for many clubs and continuing this form in the coming season will be a lot harder without the element of surprise.
I did have in my head to do a season review for each player however at the risk of alienating anyone by being less praiseworthy than I should I decided against it!
Turriff's players of the year
Gary McGowan
I will make special mention of the award winners though – in terms of the supporters club the player of the year was Gary McGowan. This award represents a particularly special turn around in relations. I think it's fair to say that on his return to the country from a spell in Australia 'McGoo' wasn't deemed the most popular player in the Turriff squad.
A perceived lack of effort by some and a tendency to really turn up the heat on Ladies Day led a few to believe that McGowan wasn't really interested in the Turriff cause.
However this season something changed. Maybe the style of football was better suited to a player of McGowan's obvious talents I don't know but the personality, skill and determination started to shine through and the smile was back on the face of the former Highland League Young Player of the Year as he looked to be enjoying his football again.
He ended the season as top scorer and being voted player of the year to complete a remarkable turnaround from the season before. This despite a spell on the sidelines due to injury.
Paul Young
The Young Player of the Year award went to Paul Young thus making him the only player in our short Highland League history to retain a supporter's club trophy.
I think it's safe to say that without trying to be too 'fanboy' about it Young is the heartbeat of the Turriff team. Almost ever present until a family event took him away for the last few games of the season you notice when he is not there.
To look at him he is a quiet loon who wouldn't say boo to a goose but when you see him firing into tackles you get a slightly different impression.
He has the knack of being able to get a foot in at the most opportune moment to nick the ball and head off up the park and try and set up the next attack.
The only element missing from his game it seems is goals. His customary one goal a season is celebrated with equal verve by fellow players and fans alike and the screams of 'shoot! shoot!' every time he gets within decent range of the goal are testament to how much people want him to add to that element of his game… or maybe they just want to see the wild celebrations that ensue!
I noticed when he scored in the Huntly game this season the ref stayed well out of the way – he must have heard what happened to the ref the last time Paul scored!
I think it speaks volumes for how highly thought of Paul is at Turriff that he also picked up the Committee Player of the Year award and Players Player of the Year award.
Artjoms Kuznecovs
Although not an award winner I feel I have to make a special mention of one other player – Artjoms Kuznecovs.
Little was known about the Latvian defender when he arrived in the pre-season. However he soon received cult following even getting his very own flag.
This was down in part to the complete composure he plays with. Nothing is rushed about his game and he looks like he could quite easily play at a higher level as he has done in the past. It doesn't hurt that he pops up with a goal or ten over the course of a season either of course.
Rollercoaster afternoon
Saturday 25th was a telling day in the history of Turriff Utd.
A day which ultimately contained almost every possible emotion known to man in the space of 90 mins. The fairly drab first half was nothing to write home about – the second highlighted the cliché game of two halves. I don't think I have ever felt so much despair, despondence and downright elation in such a short space of time in all my life.
From being resigned to the fact that it wasn't our day and things just weren't happening for us to a double substitution changing the entire outlook and leaving me yelling so loud that it turned into more of a squeal reminiscent of a schoolgirl.
I could not be more proud of the players for finding something within themselves to fight back from two goals down twice in the space of 45 mins. Special mention must go out to teenage debutant Nikolas Wozniak who got a lovely welcome to the Highland League in the form of a bust nose but despite having to go off a couple of times to get patched up still managed to score two absolute belters of goals and announce himself on the Highland League stage.
Fingers crossed he can kick on next season and become a mainstay in the first team for many seasons to come.
Thank you
On a closing note I would like to make mention of a few players who look to be on their way out of The Haughs this summer.
Aaron Shand has had a bit of a rough time at Turriff with the form of the lads up front making it a very difficult job to break into the team. The games he has played he has made a difference and the goal up at Lossie will be remembered for a while.
James Brownie has similarly found it difficult to get a chance in a very strong midfield unit that kind of picks itself. Both these players are transfer listed at the moment and would make very good additions to any Highland League outfit.
Gary Harris is another local lad who appears to be on the road. Harris has been a stalwart of the side for many years and his partnership with Nick Gray up front was a joy to behold before injury got in the way and broke up the tandem. Gary is coming to the end of his contract and looks to be heading to pastures new.
A fan favourite with an eye for goal in previous seasons, he has found it hard this season in front of goal.
However his well roundedness means that even when he is not scoring his assist record is second to none. I hope wherever these three lads end up that they get the playing time and accolades they deserve….as long as it's not against us!
I hope everyone enjoys their summer and doesn't get too upset at being given a list of jobs to do around the house because you are at home on a Saturday. Remember to keep up to date with all things Turriff Utd on the website www.turriffunited.co.uk, on the Facebook, Twitter @TurriffUtd and also our fairly new Instagram account @turriffutd
See you all next season.
Mon The Turra!!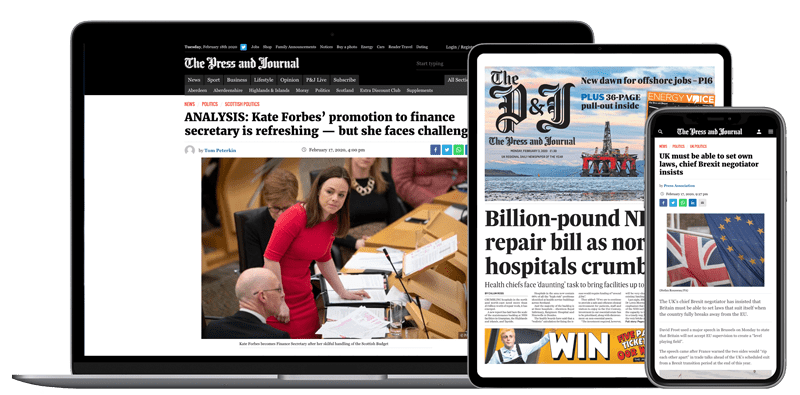 Help support quality local journalism … become a digital subscriber to The Press and Journal
For as little as £5.99 a month you can access all of our content, including Premium articles.
Subscribe