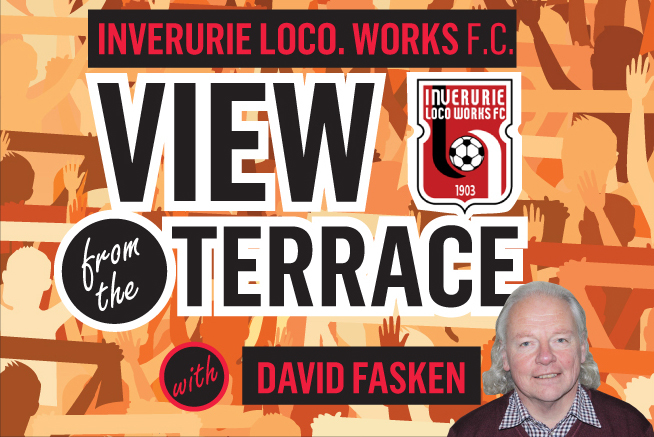 I always enjoy my trips back to my home town of Inverness for the Locos' matches against Clachnacuddin.
As I pass through the gates of Grant Street Park (sadly much changed from its heyday of 15,000 capacity), memories come flooding back.
Former Highland League player Rodwill Clyne recounts many SHFL tales in his classic book "In A Different League" and one favourite which always springs to mind was of his father Andrew shooting towards the railway end for Clach.
He was reckoned to have the most powerful shot in North football, but on one occasion he ballooned the ball "high and wide" and it landed in an open wagon of a passing goods train. The ball was later recovered in Wick and that is the longest recorded shot ever in the Highland League!
On Saturday, apart from old memories, I was distracted at the start of the game by a steak pie. Clach must hold the record for the hottest pies in Scottish football and for over 20 minutes my pie refused to cool down. It wouldn't budge from its tin foil tray and I was in a fine mess (mainly of gravy down my chin) by the time I'd mastered the art of extricating the pastry and steak (separately)! When I finally recovered my composure and no little embarrassment, I found the first-half was developing into a good end-to-end tussle, but with few goalmouth incidents of note and no goals.
At half-time I bumped into "Tootie" Robertson, an old Inverness friend who I hadn't met for over 25 years. His father, Jackie, played for Thistle in the 1930s and his sister Anne is married to one of my best pals, George Chisholm, whose uncle Ally Chisholm was a Clach legend in the 1950s and '60s. That was further distraction as we reminisced throughout the second-half and, just when I was thinking that the match was drawing nicely to a close with a rather diplomatic 1-1 draw, another classic Highland League incident occurred.
With barely a couple of minutes left a high ball into the Locos' box was handled by a defender and, after some hesitation, the referee, who was possibly unsighted, awarded a penalty. That was correct but he then consulted his linesman as to who to caution or red card. The linesman too needed a visit to Specsavers, although he allegedly suggested that the culprit was number four.
As the referee searched in vain a Locos player quietly suggested there must be some element of doubt as Scott Begg (No. 4) had been substituted 20 minutes earlier! No one was reprimanded, play resumed, Gordon Morrison converted, and Clach deservedly won the match 2-1.
Such is the wonderful and appealing nature of Highland League football….truly "In A Different League"!!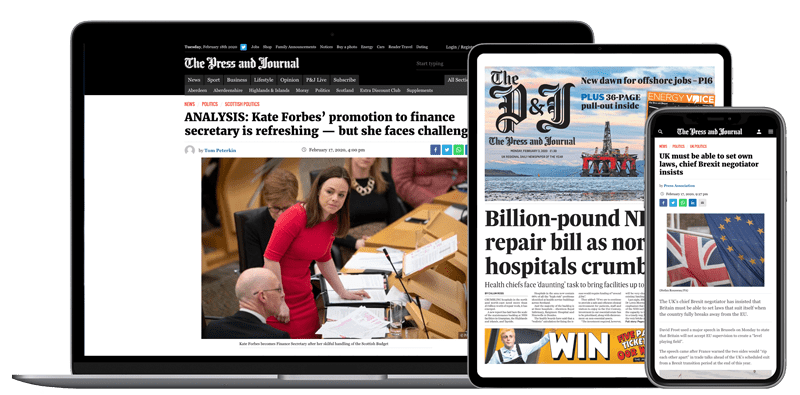 Help support quality local journalism … become a digital subscriber to The Press and Journal
For as little as £5.99 a month you can access all of our content, including Premium articles.
Subscribe