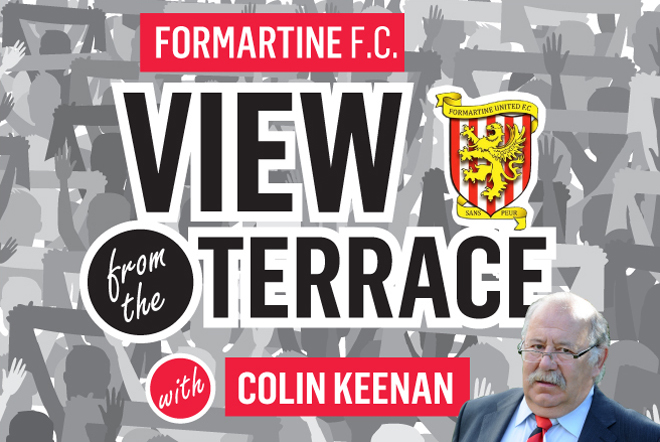 Is there any stopping Cove? The season is as near as nick to half way – we've played 17 of our 34 games and are still trailing behind Cove who've only managed 14.
From a selfish point of view, we can but hope that the accumulation of unplayed league games comes back to bite them in the way it did to us three seasons ago when – yes, youv'e guessed it- the same Cove pipped us by a single point in the last match of the season after we ended up with a ferocious two and more games a week catch up run in at the tail end of the season.
Games in hand are not the same as points on the board and I simply can't see these columns for draws and defeats staying at zero for the whole season.  Every team goes through a rocky patch at some point in their season, even Brora in their pomp or further back, Huntly in their heyday.  However dominant they have been they have had the odd wobble on the way to the title.
What happens about the pyramid system if (as the bookies are pretty well convinced) Cove do lift the league title?  They have clearly expressed their ambitions to move up to the next level, but getting from their current groundless position to being able to satisfy all the requirements for ground and club licensing in time for next season were they to win the play offs strikes me as optimism verging on fantasy.
Can runners-up get a shot at the playoffs?
Ground sharing must save them a bit – and we are happy enough to host some of their games.  The SHFL are  a friendly, generously spirited lot and accommodate Cove.  Fine for one season but for how long thereafter?