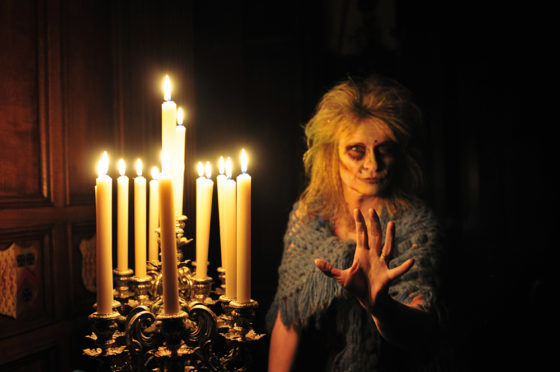 Glamis Castle, the ancestral home to the Earls of Strathmore and Kinghorne, childhood home of HM Queen Elizabeth the Queen Mother and birthplace of HRH The Princess Margaret will be open to visitors throughout the Winter Season.
From November 1st – December 19th, Glamis Castle will be open daily from 10:30am – 4pm with the last castle tour leaving at 3pm. Please be sure to keep up to date with the opening times and relevant news on the Glamis Castle website and social media pages.
Known to be one of Scotland's most haunted castles, with ghost stories dating back to the 11th century Glamis Castle have big plans for Halloween! The Bewitched Wood shall return to captivate and terrify in equal measure from October 25th – 29th, 6pm – 11:30pm. The gardens and grounds shall be brought to life using lights, sounds and interactive effects.. Tickets from £7.00 available on Glamis Castle's website.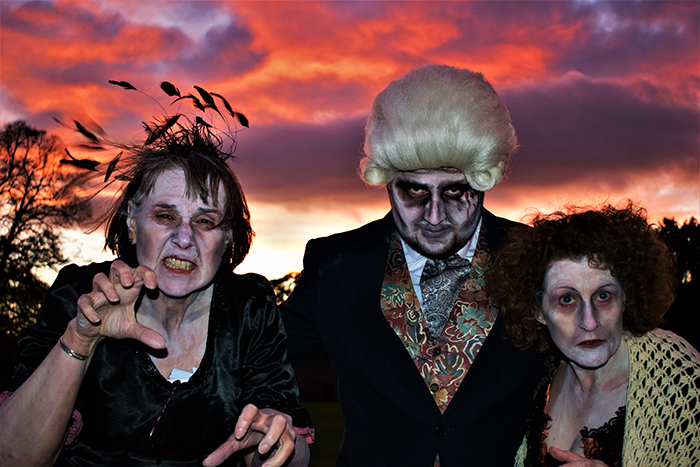 Face your fears and take part in Glamis Castle's Haunted Tours running every 15 minutes from 6pm until 8:45pm. Tickets for the Haunted Tours can be found on the castle's website: www.glamis-castle.co.uk. Feel the hairs on the back of your neck stand on end as a gruesome guide regales you with gory stories from Glamis Castle's past.
Are you brave enough to take part in our adults only Halloween Tour? Terror awaits as we resurrect this popular terrifying tour! With all of the lights turned off, embrace the darkness as you are guided through eerie rooms of Glamis Castle. Who knows what will be hiding in the depths of the blackness? There is a small number of tickets left online for the Sunday evening, be sure to get yours before this popular event sells out!
To end the Halloween season with a scream, Blue Monkey Events shall be hosting open air cinema screenings; Hocus Pocus and Stephen King's IT. Tickets can be found at www.bluemonkey-events.co.uk.

Glamis Castle in WinterCan you hear those sleigh bells ringing? Glamis Castle's Christmas Market takes place on December 7th, 8th and 9th of December. Enjoy a wealth of local gifts from welcoming stallholders, the spectacle of the Castle decorated for Christmas, unique gifts from the Glamis Castle Gift Shop and festive meals from the Victorian Kitchen Restaurant. All good girls and boys shall once more be invited in to Santa's Grotto, tickets shall be available online soon.