It's not just back to school for children across the UK this week, with meerkats taking to the classroom at Woburn Safari Park.
The meerkats started their day with a back-to-school breakfast of mealworms and pellets, fuelling them for a full day of learning.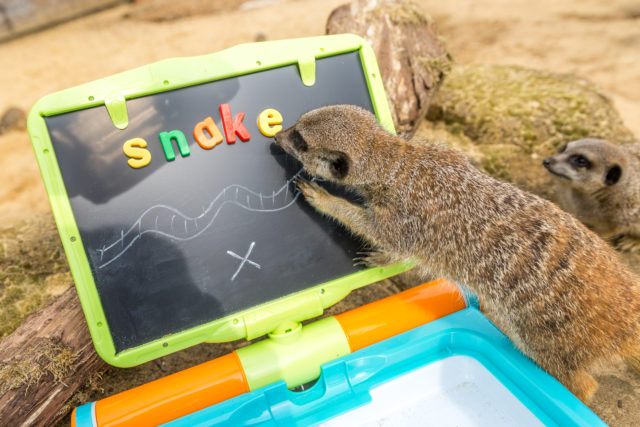 Head girl and head boy were five-year old female Sue and eight-year old male Spence, equipped with a whiteboard and magnetic blackboard to keep their fellow students in line.
"As well as hiding food to encourage natural foraging we decided it was about time that Sue and Spence taught the others the ropes," said Lianne Paine, Deputy Head of Section in Animal Encounters at Woburn Safari Park.
"It was fantastic to see as they loved playing with the toys and sniffing out their breakfast!"
The meerkats were shown colourful books of predators to avoid in the wild, including reptiles, snakes, birds of prey and jackals.
The species make distinct noises to teach and warn their young of dangers, which made for a lively lesson in the classroom.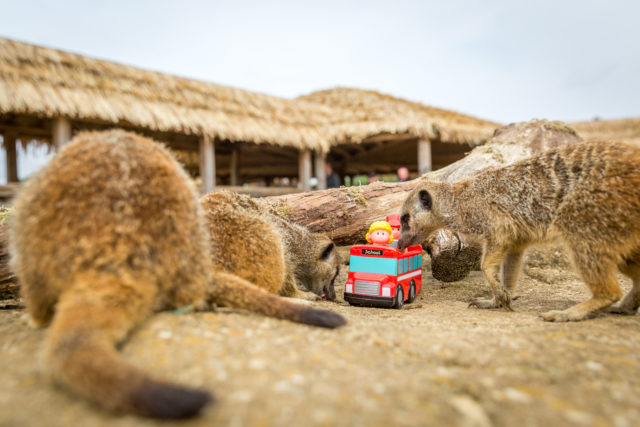 Keepers at Woburn rewarded the meerkats for their hard work, with novelty toy school buses to play with at break time and a gold star for good behaviour at the end of the day.