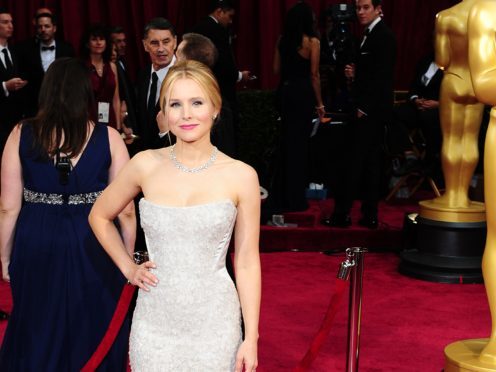 Hollywood star Kristen Bell has revealed the secrets to her happy marriage.
The Good Place actress, 37, wed actor Dax Shepard in 2013.
"I was writing a note to friends who were getting hitched. I wrote congratulations then thought 'Kristen! Aren't you old and married? Don't you have any wisdom to share?!'," she wrote on Twitter.
"When I was done, I realised I'd written the A-Z of what keeps my marriage with Dax Shepard healthy."
Her tips include "stay vulnerable with each other" and allow each other space because "it will make your marriage better".
She jokes: "In 10 years, when the dopamine has waned, remember: Life is a crazy ride. It's a privilege to go through it with a partner."
Other tips include: "Know that everyone is doing the best they can with what they've got. So get a bigger emotional tool box to fix your problems."
Fans thanked Frozen star Bell, who has two daughters – Lincoln and Delta – with Shepard, for her "inspiring" advice.